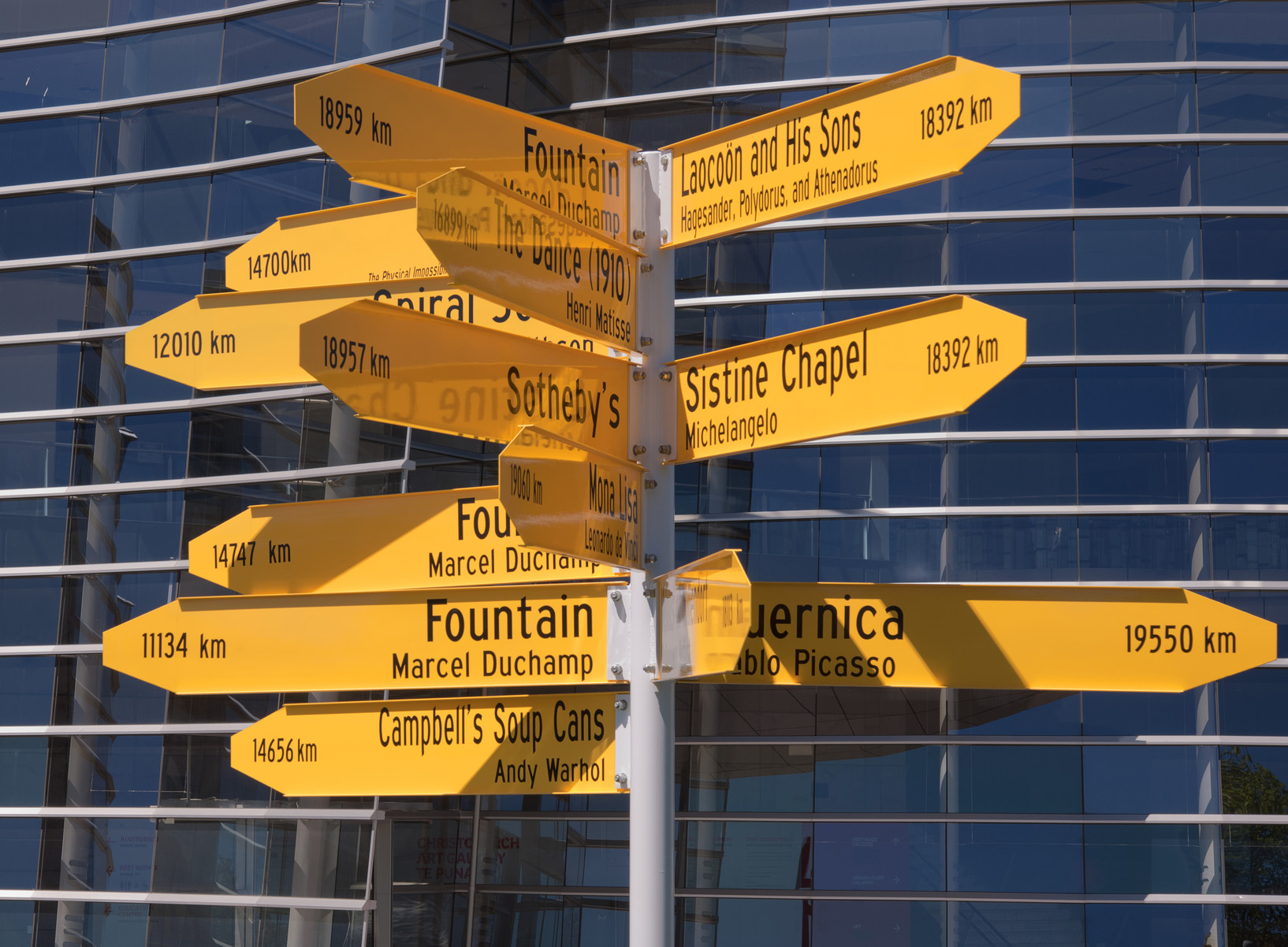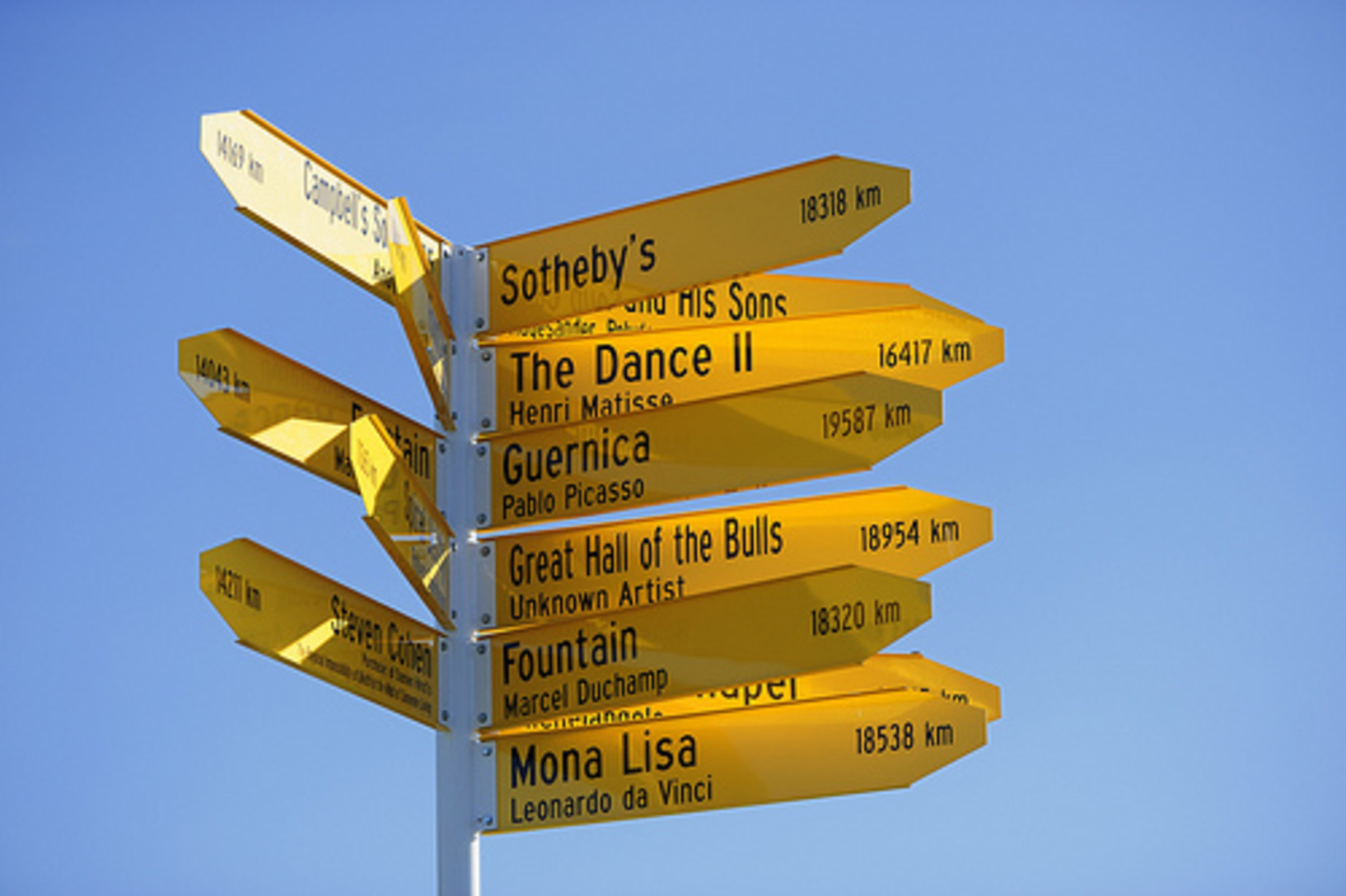 This exhibition is now closed
Pablo Picasso, Marcel Duchamp, Damien Hirst, Robert Smithson, Michelangelo... Yes, all the big names have just arrived on the Christchurch Art Gallery forecourt.
They've been put there by local artist Matt Akehurst, whose signpost sculpture You are here tells you the exact direction and distance to a world-famous work by each of these artists, and by many more. While playing with the traditional assumption that New Zealand is something of an art-island, far removed from the international centres of culture, Akehurst's signpost also responds to the state of the arts in post-quake Christchurch. After all, with the Gallery closed for some time and its collections stored away, local art-lovers may feel newly conscious of everything – sheer distance, as well as seismic inconvenience – that can come between viewers and artworks.
From a glowing billboard on Worcester Boulevard to sculpture on the Gallery forecourt, the Outer Spaces programme ensures there's art to see not just in Christchurch Art Gallery but on it. With the Gallery closed due to the Christchurch earthquakes, we're expanding the programme into the wider city. From vivid murals on huge public walls to night-time video projections in nearby houses, Outer Spaces introduces moments of surprise, humour, colour and wonder to the post-quake Christchurch streetscape.
Collection works in this exhibition
1 item
Related reading: Outer Spaces