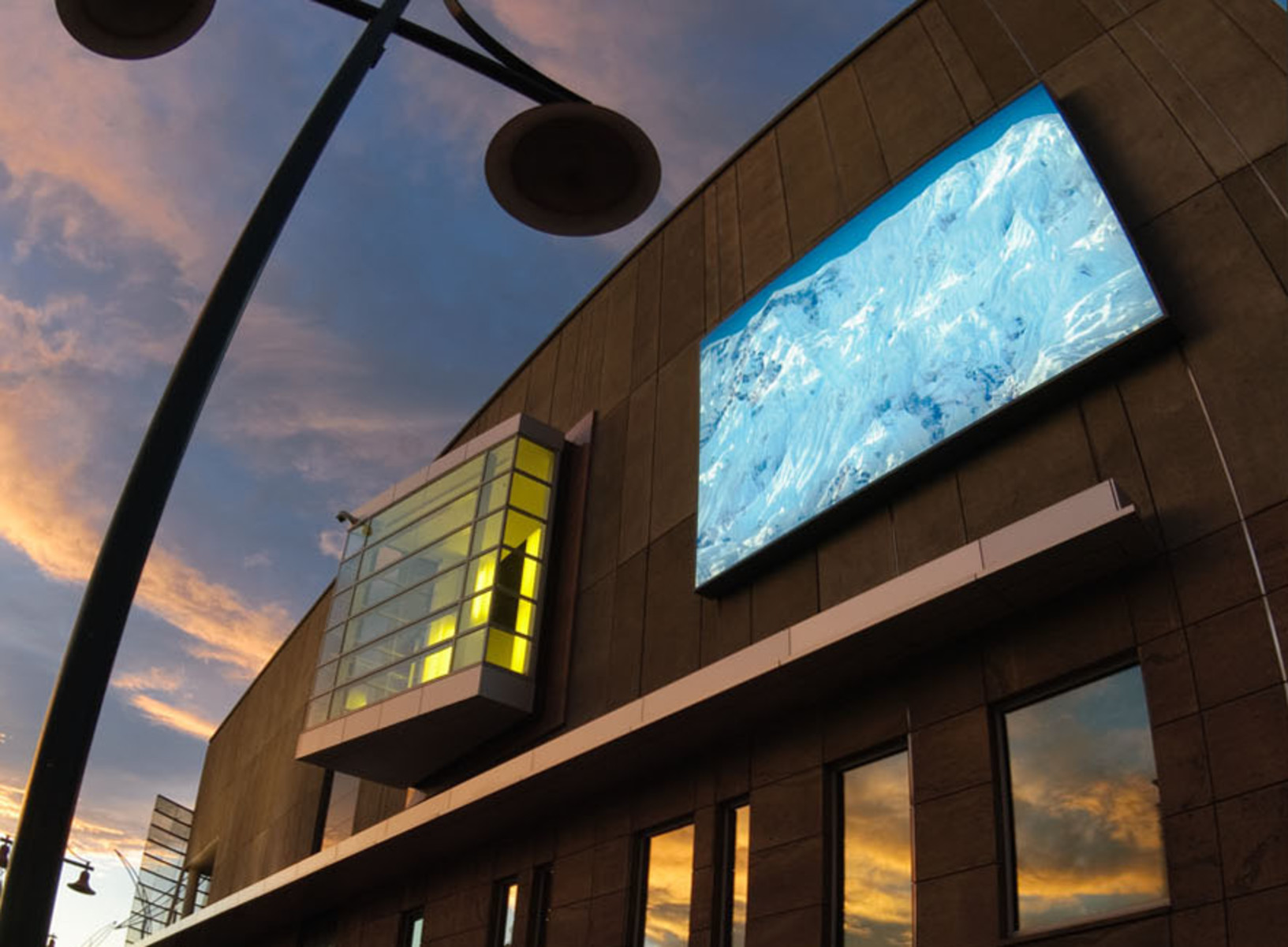 This exhibition is now closed
An immense and oddly surreal landscape glowing out from the Springboard over Worcester Boulevard is the latest addition to the Outer Spaces programme.
Jae Hoon Lee makes travel photographs with a twist, harvesting hundreds of images in remote locations and then digitally combining and altering them. The image above is the product of Lee's recent travels in Nepal and in particular near the vast series of peaks in the Himalayas called Annapurna. Instead of presenting this landscape in one photograph taken from one point of view, Lee has merged dozens of images in an attempt to evoke the cool beauty and dizzying immensity of this sacred landscape.
Jae Hoon Lee's Annapurna appears on the Worcester Boulevard Springboard as part of Outer Spaces, a programme of artworks in spaces above and beyond the exhibition galleries.
Date:


November 2010 – December 2012

Location:
Forecourt
Exhibition number:
855A

Part of
Related reading: Outer Spaces