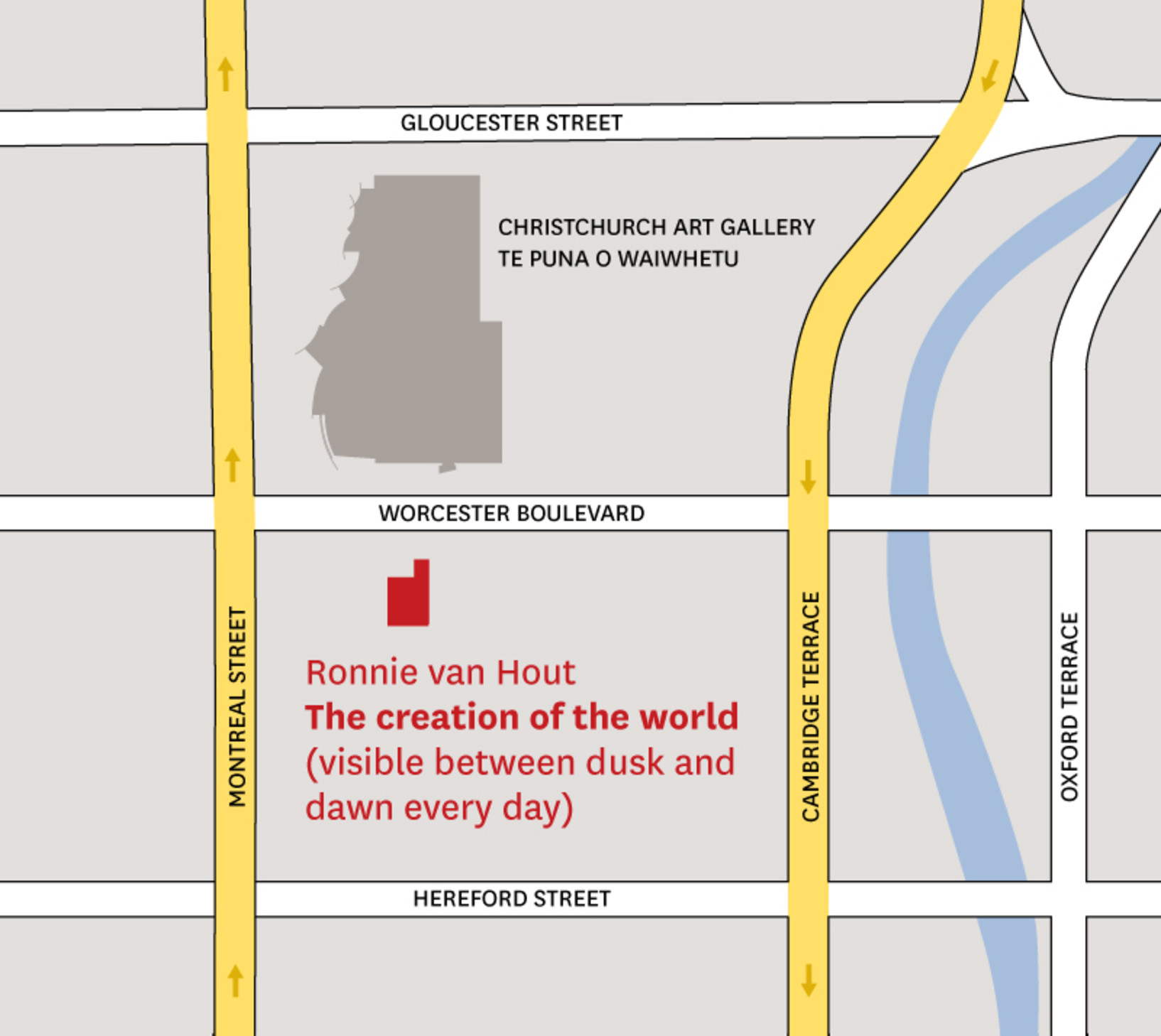 This exhibition is now closed
A haunting video projection by Ronnie van Hout in the window of the old house opposite the Gallery on Worcester Boulevard.
Public artworks are usually designed to be encountered in broad daylight. But this work by Ronnie van Hout only comes alive after dark. Van Hout is well known to Christchurch audiences for making art that's both haunting and funny, and his new video projection for the Outer Spaces programme is no exception. To see it, head along Worcester Boulevard and check out the old house opposite the Gallery, just beside the big ramp that leads up to the City Council building. That's Ronnie you can see in the upstairs window, hatching some strange new 'creations'...
Date:


December 2011 – August 2012

Exhibition number:
896

Part of

Exhibition Supporter
Related reading: Outer Spaces