Support
Supporter
Kate Mayo, Singapore Airlines New Zealand
I always admired people who were talented at art, who could tell a story, or sculpt something amazing or make you think or aspire to something else. That's maybe why I like art – it makes me learn, discover and imagine. I visit galleries in NZ and overseas because they're representative of the culture of that place …
Help Christchurch Art Gallery fuel creativity in Ōtautahi …
We're on a mission to inspire the people of Ōtautahi Christchurch through creativity. We see the Gallery as the engine of creativity – a place for all to be inspired, uplifted and motivated. A place where New Zealand's most impressive visual artists are encouraged to make work that they simply couldn't do without our Gallery and its community's support.
You can help us! You can support us as we build a collection that tells the story of this ever-changing city. And you can help us back Aotearoa's outstanding artists by funding ambitious art projects for our city that are as awe-inspiring as Ōtautahi itself.
Get together with us and be part of our mission!
https://christchurchartgalleryfoundation.org.nz/
Supporter
Kate Mayo, Singapore Airlines New Zealand
I always admired people who were talented at art, who could tell a story, or sculpt something amazing or make you think or aspire to something else. That's maybe why I like art – it makes me learn, discover and imagine. I visit galleries in NZ and overseas because they're representative of the culture of that place …
Become a Friend
There's an art to being a Friend. As a Friend of the Gallery you'll be part of great talks, events and have a special insight into what's happening at your gallery. Let's make this New Zealand's most loved gallery.
More
Become a commercial partner
We're looking for Gallery partners who are not only about return on investment but who are also looking to help us transform a city through art.
More
Foundation Partner
From the Collection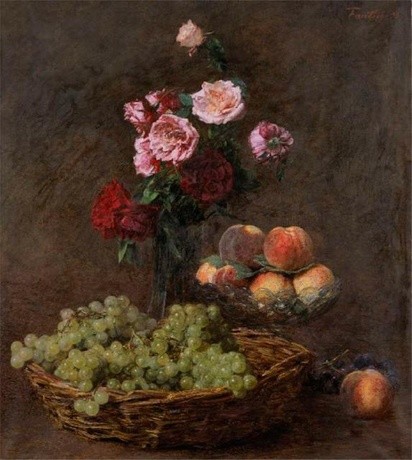 Henri Fantin-Latour Panier de Raisins 1893. Oil on canvas. Collection of Christchurch Art Gallery Te Puna o Waiwhetū, Frank White bequest, 2001
Support the Gallery
To join the Foundation or donate to the Gallery please email us: together@christchurchartgallery.org.nz
If you'd like to speak to someone in person, please contact Jacq Mehrtens
+64 (0) 21 404 042.