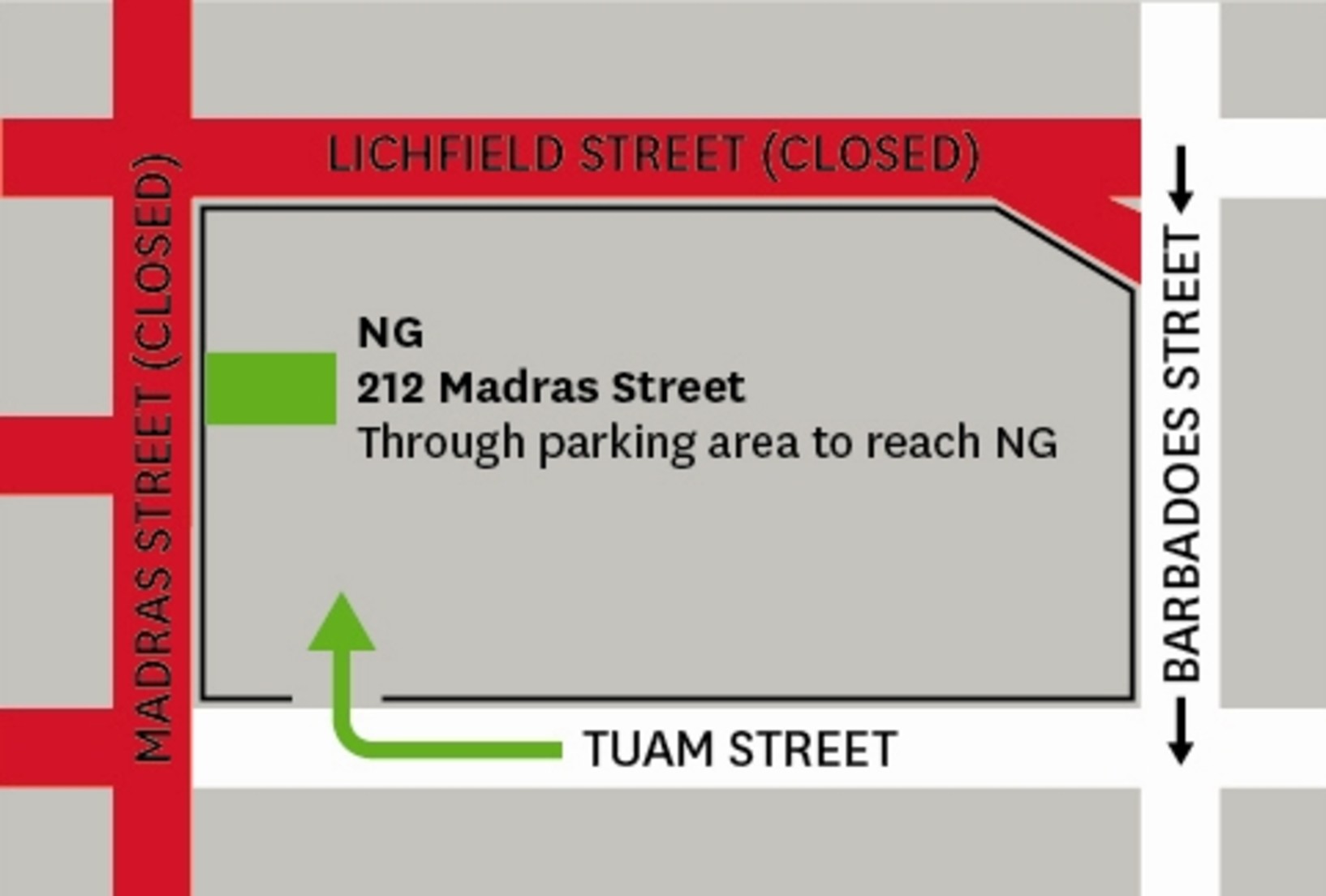 This exhibition is now closed
Julia Morison's evocative post-quake sculptures and 'liqueurfaction' paintings return to Christchurch for a special showing in a gallery space overlooking the inner-city 'red zone'.
From strange grey forms resting in cages, to old furniture that takes on a life of its own, through to beautiful abstract paintings made from 'liqueurfaction' silt, Meet me on the other side is Christchurch artist Julia Morison's evocative response to the earthquake of 22 February. Shown in Auckland in late 2011, where it was acclaimed for its 'horrifying brilliance' and 'force and pathos', this body of work has been brought back to Christchurch for a special showing in a space above NG at 212 Madras Street.
Exhibition open Monday to Friday 10am to 5pm, Saturday and Sunday 10am to 4pm.
For a map, click on the All Images link above.
Please note the exhibition is upstairs, with no lift access.
Group Tours of the exhibition are available
Book a free tour for your group of friends, work, school or community group. Please contact us to arrange a date and time and we'll have one of our volunteer guides meet you in the exhibition space to take you for an informative floortalk. Tours last 30-45 minutes; bookings essential.
Date:


10 February – 25 March 2012

Location:
212 Madras Street
Exhibition number:
897

Part of

Presented with
Collection works in this exhibition
3 items
Related reading: Outer Spaces