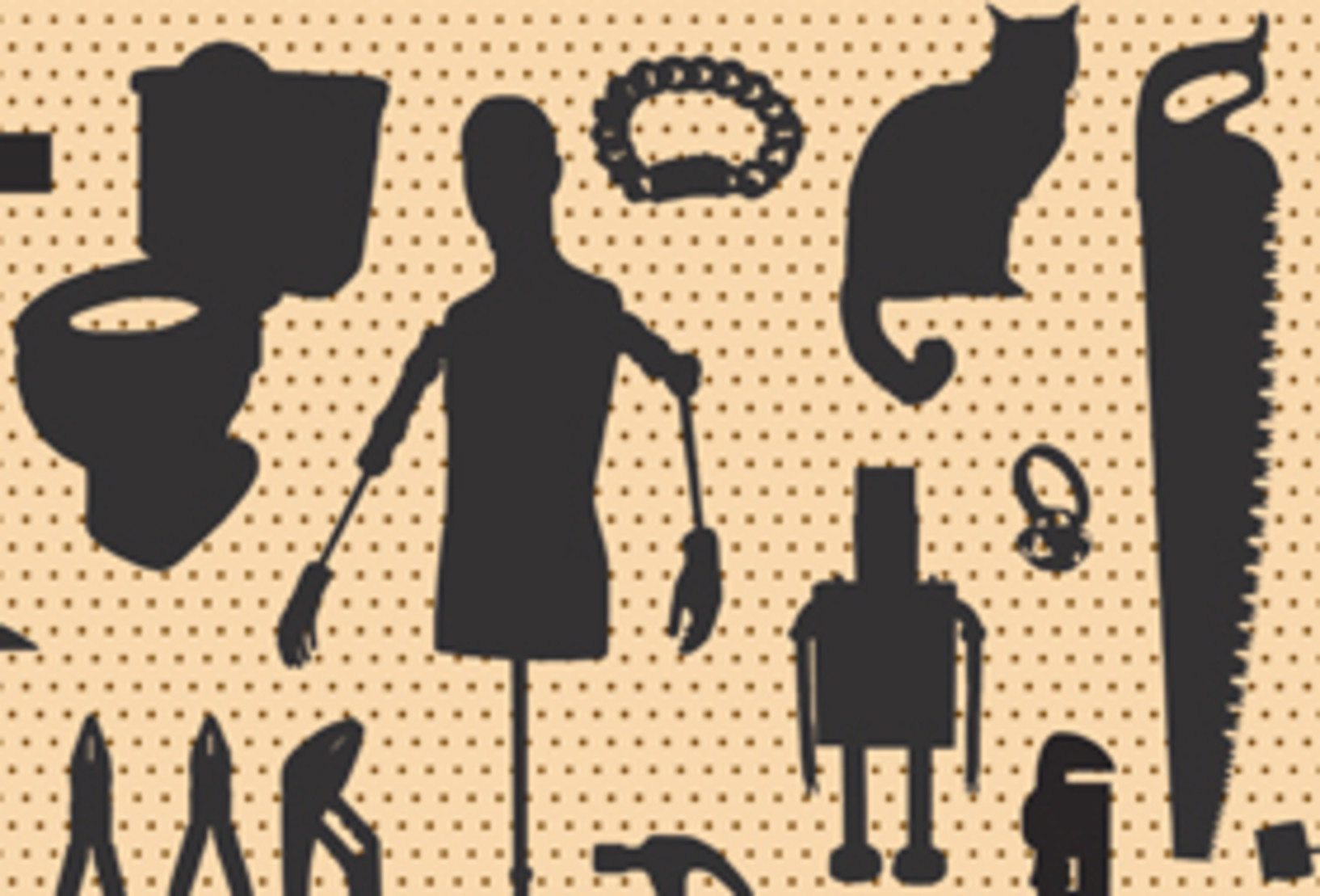 This exhibition is now closed
Stretching across a vast wall at the gateway to Sydenham, Wayne Youle's new public artwork is a shadowboard, where tools for rebuilding hang alongside many familiar but precious objects.
Inspired by memories of his grandfather's workshop, Wayne has designed a huge shadowboard like those found in sheds and garages everywhere. Alongside hammers and other tools, Wayne's board contains some familiar but unexpected things – like houses, toys and wedding rings. Wayne says: 'this mural is for all those who lent their tools and their hands to all who needed help. Also to all those that lost something in the quakes, no matter what that something may have been. Don't lose your sense of humour and ability to smile.'
A collaboration between the Gallery and Gap Filler, the work is located on Colombo Street, between Carlyle and Byron streets. The miural is 7.046 metres high and 35.33 metres wide.
Thanks to David Wagner and Wagner Holdings, B&F Papers, Mike Jones and VINZ Sydenham.
From a glowing billboard on Worcester Boulevard to sculpture on the Gallery forecourt, the Outer Spaces programme ensures there's art to see not just in Christchurch Art Gallery but on it. With the Gallery closed due to the Christchurch earthquakes, we're expanding the programme into the wider city. From vivid murals on huge public walls to night-time video projections in nearby houses, Outer Spaces introduces moments of surprise, humour, colour and wonder to the post-quake Christchurch streetscape.
Date:


November 2011 – December 2015

Exhibition number:
895

Part of

Presented with
Related reading: Wayne Youle, Outer Spaces