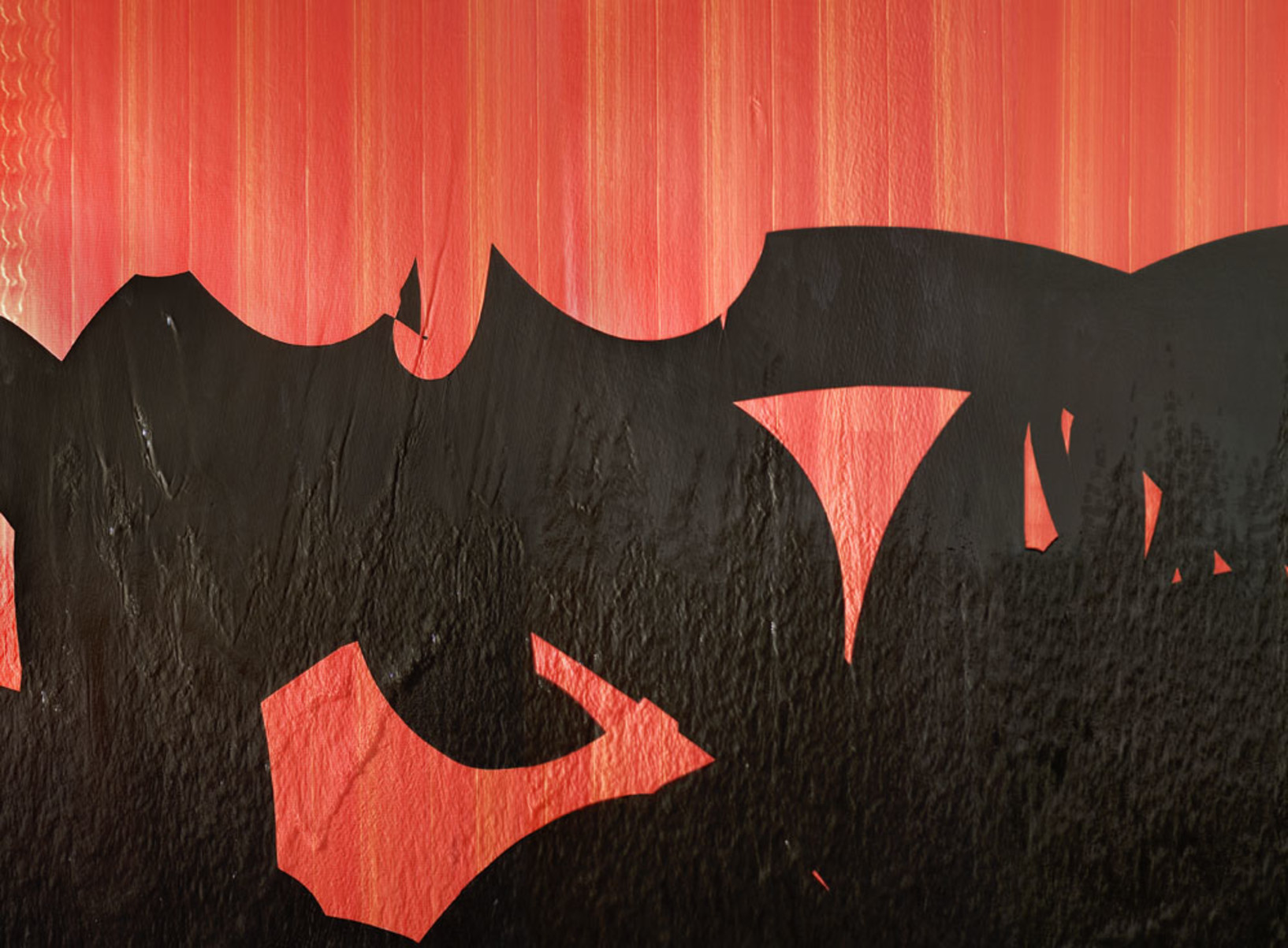 This exhibition is now closed
New Zealand artist André Hemer's colourful Worcester Boulevard intervention Things to do with paint that won't dry, appears to flow and spill down the side of the building.
The bands of coloured paint that appear to stream down the water feature outside Christchurch Art Gallery Te Puna o Waiwhetū also seem to flow out from (and back into) the architecture of the Gallery. André Hemer is interested in the relationship between the material nature of painting and the process; here he parodies the traditional effects of painting, using computer software to create hard-edged brush strokes and splattered spills. Things to do with paint that won't dry is a contradiction, a painting in reverse, where the idea begins as a digital file and works backwards to the wet paint that is its final state, and static visual gestures are activated and enlivened by water.
André Hemer is a New Zealand painter who has exhibited in Australia, New Zealand, Korea, Taiwan, Germany, China and the UK. He is the founder of the international painting collective Paintlust, and currently runs the Paintlust Project Space based in New Zealand. He has undertaken residencies at the Royal College of Art in London in 2006, and the National Art Studio in Seoul, Korea in 2008 and currently divides his time between New Zealand, Seoul, and Germany.
From a glowing billboard on Worcester Boulevard to sculpture on the Gallery forecourt, the Outer Spaces programme ensures there's art to see not just in Christchurch Art Gallery but on it. With the Gallery closed due to the Christchurch earthquakes, we're expanding the programme into the wider city. From vivid murals on huge public walls to night-time video projections in nearby houses, Outer Spaces introduces moments of surprise, humour, colour and wonder to the post-quake Christchurch streetscape.
Date:


August 2010 – January 2013

Location:
Forecourt
Exhibition number:
839A

Part of
Related reading: Outer Spaces