B.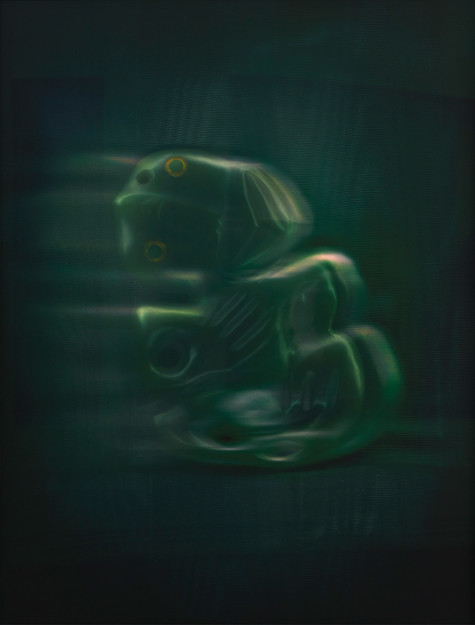 Puta Noa I Te Ao / In the World
Te Wheke
Artists from Aotearoa New Zealand are often well-travelled. Feeling the distance of Aotearoa from the world's centres of art, they have often been drawn overseas to study and work, contributing to the art history of their adopted countries as well as this one.
This small section of Te Wheke includes contemporary works that are concerned with the travels of art, and with artists' assertion of New Zealandness in a global context.
He tangata pōkai whenua rawa ngā ringa toi o Niu Tīreni nei. He aha i pērā ai? He kaha nō te hiamahi me te hiaako ki whenua kē. Heoi, i a ia e noho ana ki tāwāhi, ka mokemoke te ringa toi i tōna ake whenua, me te aha, ka puta ko ngā mahi toi e hāngai ana ki tōna ūkaipō ki Niu Tīreni nei me te hāngai anō hoki ki te whenua e noho ai ia i taua wā.
Heoi anō, kei tēnei kopa iti o te whakaaturanga nei, ka kitea ko ngā mahi toi e aro ana ki te toronga o te toi ki ngā motu huhua o te ao, me ngā whakaūnga o te 'Niu Tīrenitanga' o te ringa toi ki āna mahi ahakoa e wāhi e noho ai ia.