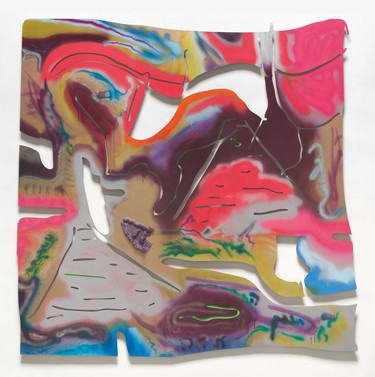 Director's Foreword
Welcome to the autumn issue of Bulletin. Here at the Gallery, we're about to move into a major changeover as we rehang our upstairs collection galleries. When they reopen again on 10 April, the whole space will have been given over to a major new exhibition.
Te Wheke: Pathways Across Oceania is a huge, bold new exhibition that reveals a new way of looking at our collection, welcoming audiences to see, experience and rethink Aotearoa's art history – from a Pacific perspective.
Wheke means octopus in te reo Māori. For many cultures around the Pacific Ocean, this resourceful, resilient, adventurous creature is a symbol of early voyages of exploration and migration from the Polynesian homelands of Hawaiki.
In Aotearoa, conventional art history tells the stories of art that ties us to Britain and Europe. Te Wheke switches the view, looking instead from the Pacific outwards. In this exhibition, artists reach back to Polynesia and out into the world beyond, finding connections that are old and new. The art in Te Wheke connects us along Pacific pathways with ideas of navigation, belonging and identity, creating space for conversations about the journeys, tensions and connections that shape our past, present and future. We'll be exploring this exhibition and some of the many themes it deals with, over the next few issues of Bulletin.
However, while the collection galleries are closed, there's still a lot going on at the Gallery. In this issue of Bulletin we hear from writer and curator Mary Kisler, who gives us an extra insight into Frances Hodgkins: European Journeys, which is currently on display in our downstairs galleries. Hodgkins, an inveterate traveller had a lifelong love affair with the Mediterranean and returned again and again in search of inspiration. The exhibition was developed and toured by Auckland Art Gallery Toi o Tāmaki as part of the Frances Hodgkins Project, and allows us to partially follow in her footsteps, to observe how her style set her apart.
Also in this Bulletin, we hear from Andrew Paul Wood, who looks at Fiona Pardington's gorgeous exhibition Tiki: Orphans of Māoriland. Pardington's images explore a collection of orphaned and unusual tiki from the Wellcome Collection in London – none are heitiki in the true sense of having the mana of being carved by a tohunga whakairo. Forgeries, mass market trinkets or the work of talented amateurs, Pardington, who is of Ngāi Tahu and Scottish descent, found an affinity with their complicated histories. Here Wood asks why they were made and where they came from?
And artist Holly Best introduces the newest iteration of our emerging artists series. Uncomfortable Silence features fresh work by early career New Zealand artists that is both enigmatic and unsettling, bringing together work by artists who intentionally place the audience in an uncomfortable position, and ask the viewer to engage with the inexplicable and problematic. For Bulletin, Best argues that there is a palpable generational divide in art writing, and in an attempt to productively disrupt this cycle, has invited eight established writers each to contribute a text to sit alongside the work of one of the eight artists included in the exhibition.
Our pagework comes from Zurich-born, Christchurch-based artist Katharina Jaeger, who finds her inspiration here in a photograph of a family holiday and an old sleeping bag. My Favourite is supplied by Jess Adlam, curator at CoCA, and our Postcard is from Amy Marr, our former visitor programmes coordinator, now working in the UK.
And finally, we are pleased to announce that our annual Art Dinner will be held on Saturday 27 June. This year's chefs are celebrity father/son team Graham and Hamish Brown (Roka restaurants), who will be serving up a seven-course degustation menu in conjunction with White Tie catering. We're limiting the event to only 100 seats, so this is a dinner not to be missed. To book your ticket please contact Jacq Mehrtens at the Christchurch Art Gallery Foundation on 021404042 or email jacq@christchurchartgallery.org.nz. We'll be releasing more details soon, but it's sure to be a fantastic night and a wonderful way to support your favourite gallery.