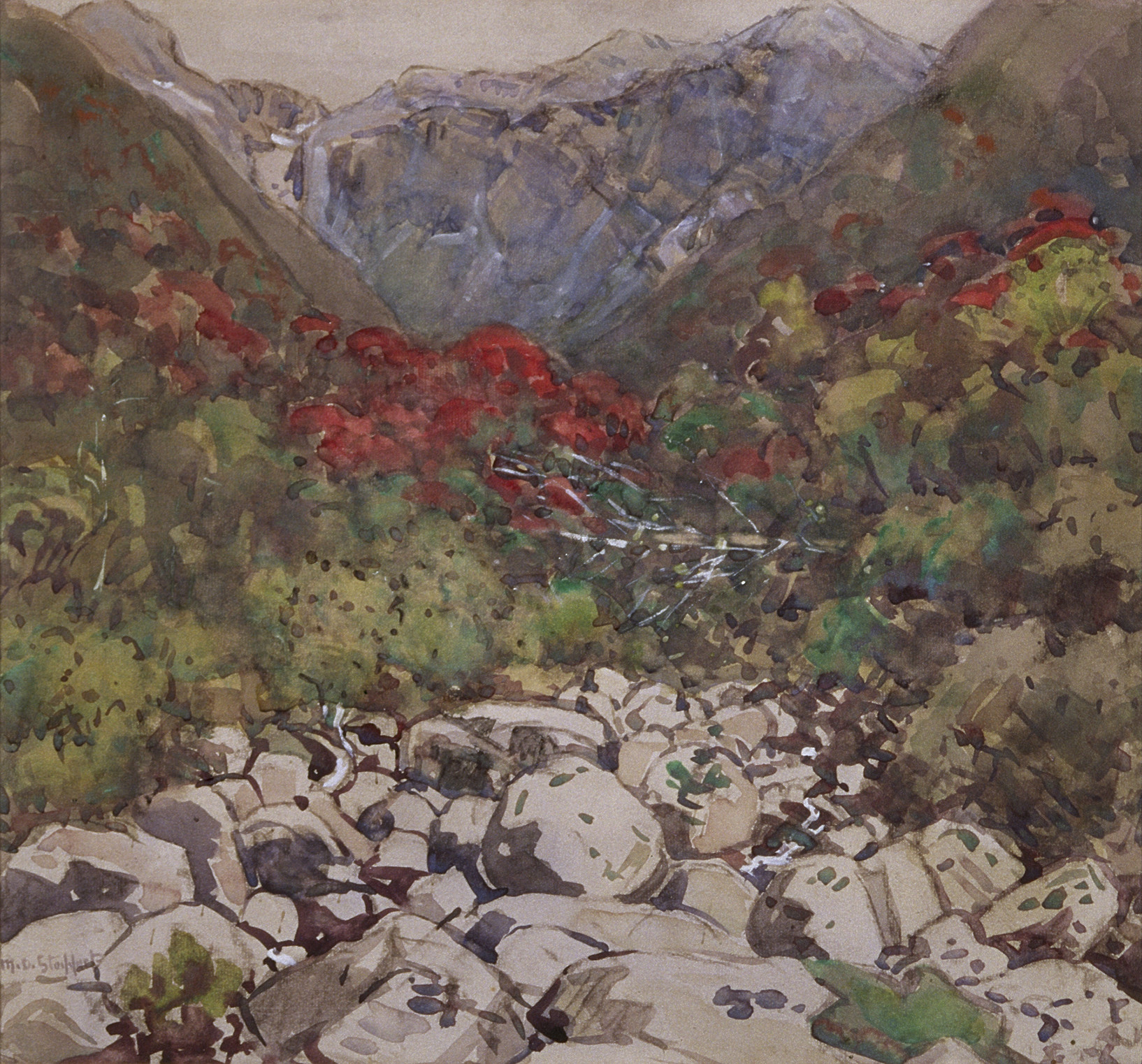 This exhibition is now closed
The dazzling watercolours of an adventurous and trailblazing Canterbury artist.
Many women in colonial New Zealand society were encouraged to pursue an interest in watercolour painting or indigenous flora, but Margaret Stoddart (1865–1934) translated these amateur accomplishments into a trail-blazing professional career that would flourish over five decades. This selection of watercolours, presented 150 years after her birth, reveals a painter whose exceptional talent and determined, adventurous spirit helped to redefine established boundaries for female artists.
Date:


18 December 2015 – 29 May 2016

Curator:
Felicity Milburn
Exhibition number:
996A

Historical Collection Art Partner
Collection works in this exhibition
18 items