c. 1913
Watercolour
Purchased with assistance from the Olive Stirrat Bequest, 1990
790 x 878mm
90/56
About the artist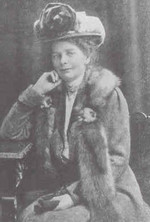 Margaret Stoddart, from The Weekly Press 9 June 1909
On her return from Europe in 1907, Margaret Stoddart lived in Godley House with her mother and sister and remained there until the family's Diamond Harbour estate was sold off in 1913. The family were keen gardeners, as can be seen by the charming cottage garden. This is one of a number of paintings Stoddart did in Diamond Harbour and shows the style she had developed during her time in Europe. The expressive opaque watercolour treatment is combined with fine fluid washes applied in a quick and direct manner, out of doors before the subject. Stoddart was born in Diamond Harbour, Christchurch, but in 1876 the family sailed for Britain and she received her early education in Edinburgh. The family returned to New Zealand in 1879 and in 1882 Stoddart enrolled at the Canterbury College School of Art. She was a founding member of the Palette Club whose members were concerned with painting out of doors. She travelled to Europe in 1898.
Related reading: Margaret Stoddart: Nature's Artist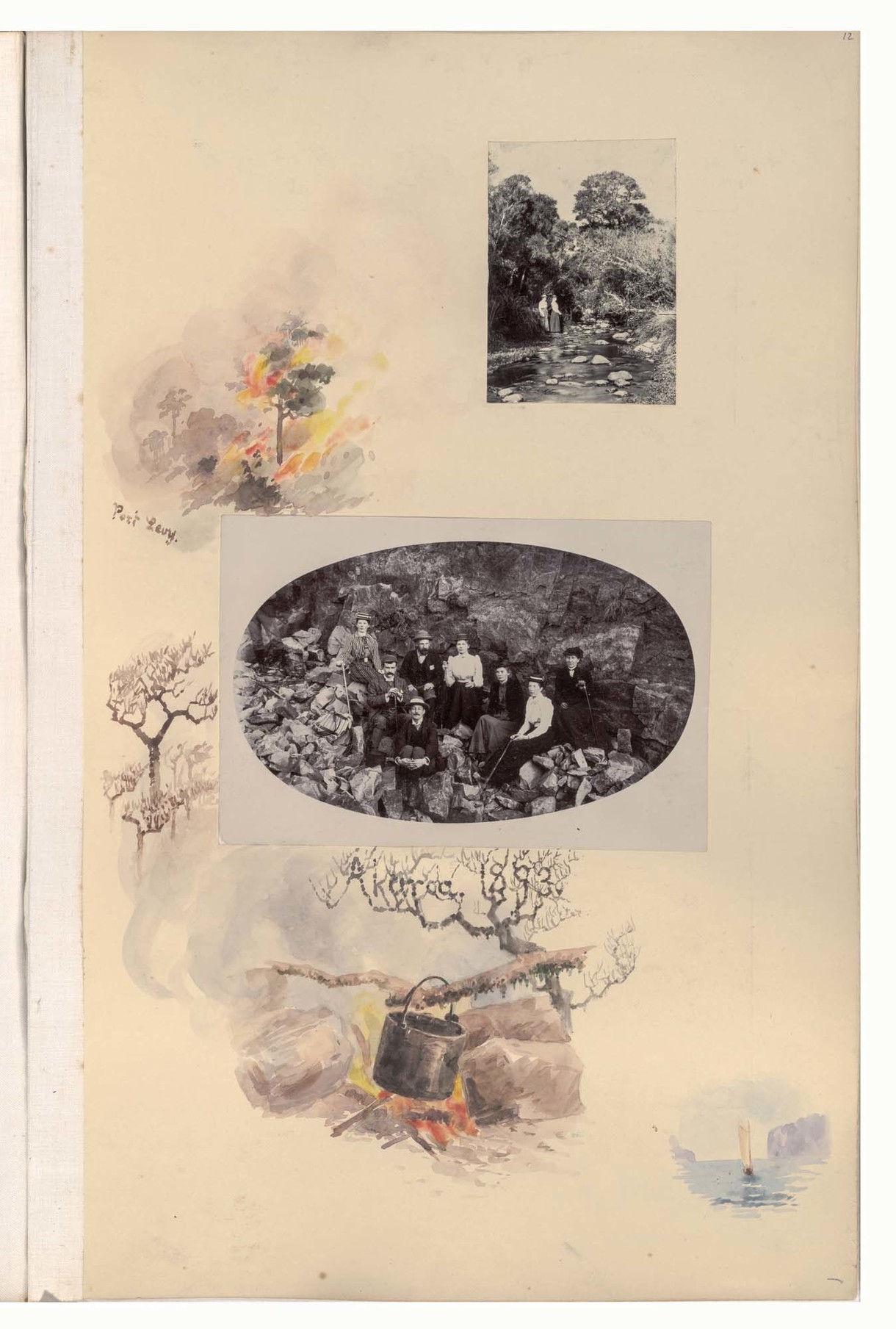 Exquisite Treasure Revealed
Canterbury Museum holds two albums compiled by Diamond Harbour artist Margaret Stoddart. The older of the two, containing images featured in this Bulletin, and itself currently exhibited in the Gallery, covers the period 1886–96. The album is handsomely bound in maroon, and stamped M.O.S. in gold. It contains a sort of travelogue by way of black and white photographs set amongst decorative painting, mostly of native flora, with some locality and date information.