1893
Oil on canvas
Purchased 2012
1050 x 910mm
2012/038
The Dutch painter Petrus van der Velden arrived in Christchurch in 1890 for what was intended to be a short visit to New Zealand. Staying longer than he had planned, he made an impact on the local scene as a 'real artist' from old Europe in their midst.
This painting was shown by a Christchurch art dealer in 1893, and described by a reporter:
The picture is entitled 'The Mouse-trap', and represents a boy holding the trap with a mouse in it which he has just caught. The face of the boy is beautifully painted, the expression of pleasure being very cleverly caught.
(Beasts, 2015)
Related reading: Beasts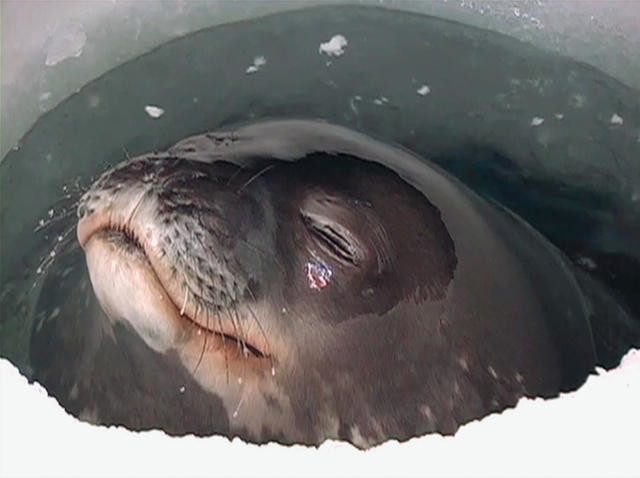 A seal breaks through the ice and begins oxygenating; slowly opening and closing her eyes as she fills her lungs with air. Weddell seals live and breed on the ice shelves around Antarctica, further south than any other mammal on the planet. They move between holes in the ice to hunt, and have been recorded holding their breath for up to ninety-six minutes. Connie Samaras made this video while on a residency in Antarctica. Like many of her works, it invites us to consider the two-way dependency of our relationship with the environment, the fragility of the body and our tenuous grip on survival.
(Te Wheke, 2020)
The images shown here are stills taken from the video.