B.
International Book Day
Behind the scenes
I was lucky enough to recently acquire my own copy of one my favourite books, Rodney Wilson's two-volume, case bound Catalogue Raisonne of Petrus van der Velden.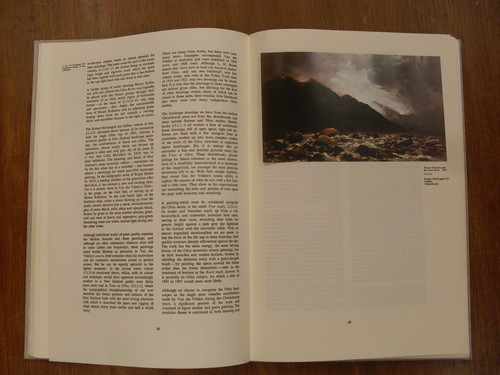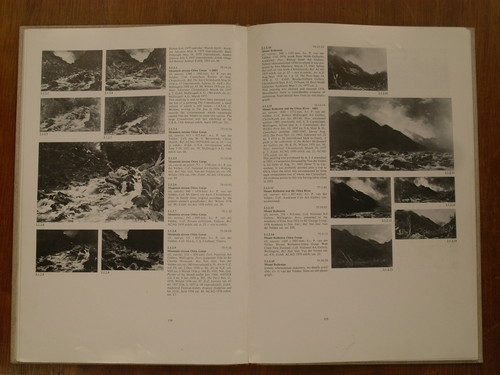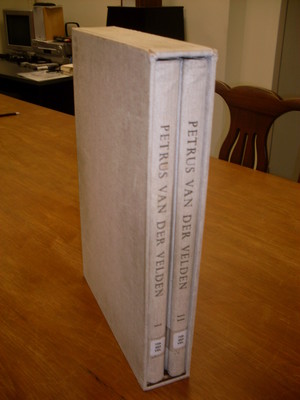 Published in 1979 this book is the result of Wilson's extensive research throughout the 1970s of one of New Zealand's most significant artists, Petrus van der Velden (1837-1913). Thirty-four years on and the book has not dated, it's a damn good read and remains the definitive account of van der Velden's life and work with some incredibly informative observations by Wilson. Van der Velden's correspondence is also included, translated by Wilson it provides an enlightening insight into the thinking of this renowned painter. Volume 2 contains an exhaustive catalogue of van der Velden's paintings and drawings, each work accompanied with title / date / medium / measurement and provenance where available.
If there is one niggle I have about this book it is the fact that it is usually a reference only book and therefore if you don't own a copy it is only available to read in libraries.
Petrus van der Velden - A Catalogue Raisonne is a testament to book design and production in Christchurch and remains a highpoint of quality 20th century publishing in New Zealand. It was designed by one of Christchurch's most notable graphic designers and typographers, Max Hailstone (1942-1997) and printed at the Caxton Press on Victoria street here in Christchurch. Hailstone did a superb job on the design, selecting an elongated foolscap / folio page layout on which the text is set in two columns and spaciously laid out. The paper stock is heavy and thick and ideal to take the impression of the metal linotype set text, printed old style at the Caxton Press. The text itself is slightly embossed and gives the pages a strongly tactile quality that complements the visual appearance of the type, an effect that modern digital printing can never hope to achieve. Indeed this book, published in 1979, was printed at the end of the letterpress era as metal type was rapidly superseded by offset printing and computer technologies thoughout the 1980s and 1990s. High quality colour plates are tipped in throughout the book and both volumes and accompanying slipcase are beautifully bound in woven brown / cream cloth that has been embossed with the title and a profile portrait of van der Velden.
My pick for International Book Day - its got to be good for you.