B.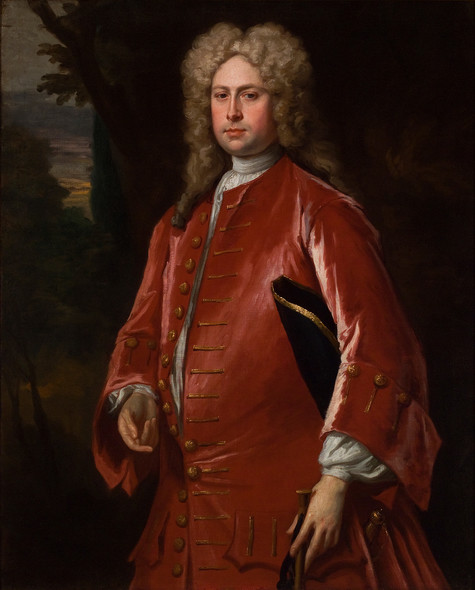 Colouring in: Nathaniel Webb, Esq., of Roundhill Grange, Charlton Musgrove, Somerset
Collection
This painting was made around 300 years ago, so it's quite old. The man in the picture was called Nathaniel Webb. In his portrait Nathaniel wears very fine clothes and a wig. It seems strange to us now but at that time it was a popular fashion for rich men to cut their own hair short and wear a wig.
Imagine you were having your portrait painted; what would you wear? A fancy wig? A hat? A superhero costume? What would you include in the background?
The coat in this painting has a lovely shine, what do you think it was made from? He is also wearing or carrying a number of other things, what can you see?
The artist chose a rich red for the coat. What colour would you have used? Download the colouing sheet here and have a go using your own colours to see which you like best. When you're finished take a photo of your work and tag us on Social Media.