B.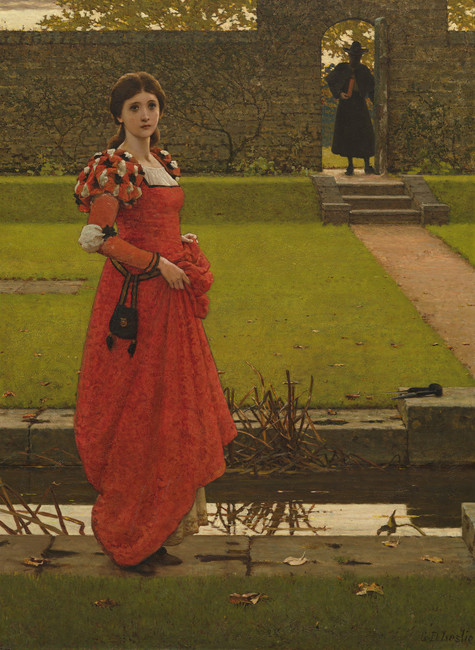 Colouring in: In the Wizard's Garden
Collection
This painting looks as if there's a story happening in it. What do you think that story is?
The clothes worn by the people in this painting are not from the time the artwork was painted (more than a hundred years ago). The artist liked to dress the models up to tell a story. When do you think they are from?
The artist George Leslie often used features from his own garden in his paintings. Here, the steps, garden wall and the water were all inspired by his garden by the River Thames in England.
George Leslie was known for his use of colour. Would you have used the same colours for the clothes? How about creating your own version with the colours you would have chosen? Download the colouring sheet here. When you're finished, you could take a photo of your work and ask an adult to tag us on social media (#chchartgallery).