B.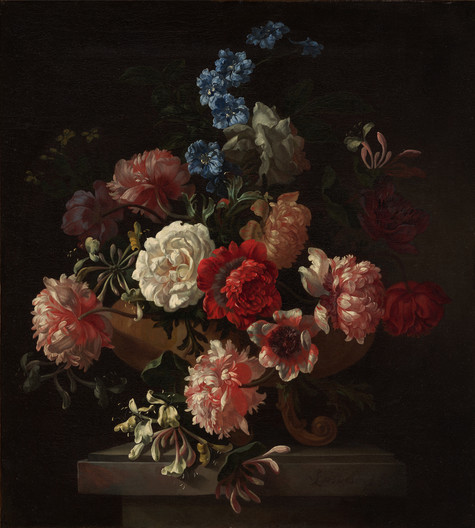 Colouring in: Flowers in a Vase
Collection
This lovely painting of flowers was painted a very long time ago, about 1685. It is called a still life, which is a drawing or painting of an arrangement of everyday objects.
The big pink and red flowers in this painting are peonies. Can you count how many there are? Imagine smelling this vase of flowers.
If you were painting a vase of flowers, what sort sort of flowers would you choose?
The artist used a magnifying glass to paint the fine detail of the petals. If you have a magnifying glass at home, you could try that too.
Peonies come in all sorts of colours. Download this colouring sheet and choose your own colours for this beautiful bouquet! When you're finished, you could take a photo of your work and ask an adult to tag us on social media (#chchartgallery).