B.
Salamander Gallery Closes
Behind the scenes
The recent news that the Salamander Gallery will not be re-opening brings an end to a gallery with a long and productive history in Christchurch.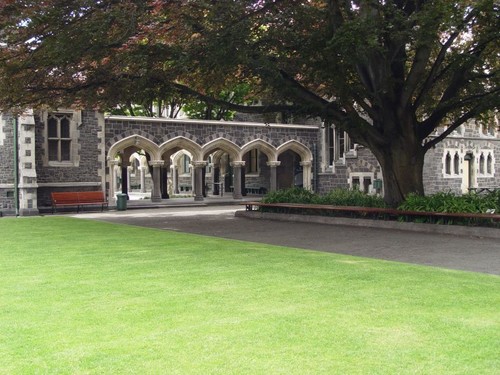 The Salamander Gallery had one of the prime locations in Christchurch's Arts Centre, located as it was off the Southern Quad which featured an impressive Gingko tree and lawn, a great place for lunch in the summer months.
First established as the Gingko Print Workshop and Gallery for Works on Paper in 1980 the Gingko Gallery was one of the earliest examples of print workshops where artists could collaborate with trained printmakers to produce etchings and lithographs. Jule Einhorn managed the gallery and also provided the expertise, along with fellow printmaker Kate Unger, needed to produce editioned prints with other artists. These included Bill Hammond, Kathryne Madill and Jason Greig among others. Specialising as it did on works on paper the gallery became an important venue for artists to display prints and drawings. The print workshop continued to operate until around 1992 when one of the last efforts produced at Gingko was Hammond's striking suite of the three lithographs Smoking, Drinking and Eating.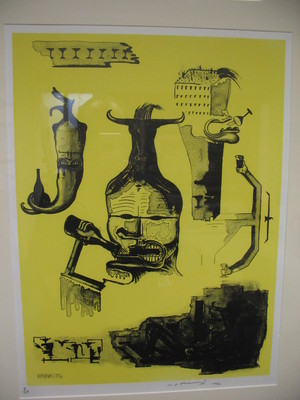 From the early 1990s the gallery became known as the Salamander Gallery and continued to operate from the same space until February 22nd this year. Anne Munro, the Salamnder's director will continue to run the gallery on-line which you can view here. We wish her well for the future.