B.
Lawrence Baigent and Robert Erwin
Behind the scenes
While much has been written about the wrecked buildings in Christchurch's cbd and the loss of some of the city's iconic heritage buildings, demolition work also continues in the suburbs, often on a more personal scale.
Gaps are appearing in neighbourhoods across town and the most recent loss in my neck of the woods is this empty section in St Albans that was once the home of Lawrence Baigent and Robert Erwin, two very generous benefactors to the Christchurch Art Gallery.
The bulk of Erwin and Baigent's art collection came to the gallery on Robert's death in 2003 and was an incredible gesture to Christchurch. The collection includes no fewer than 10 works by Rita Angus including the absolute gem of a painting Mountains, Cass as well as exceptional examples by Leo Bensmann. There was a strong friendship between Baigent, Angus and Bensemann as they had all worked closely together in the late 1930s when they shared a studio on Cambridge Terrace. This was a highpoint in Angus's and Bensemann's careers and several memorable portraits of the two artists, as well as Baigent, were painted at the time including Russian Saint (Lawrence Baigent) by Bensemann.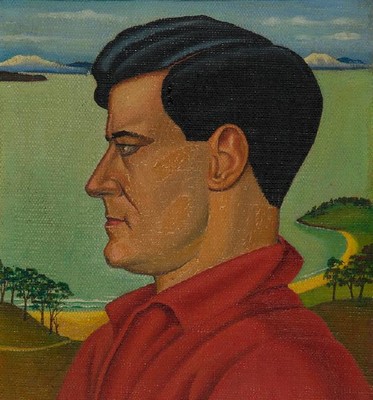 I had the good fortune to meet Robert once when he came into the Robert McDougall Art Gallery around 2001 to drop off two hand-painted Christmas cards by Rita Angus to be sold at a fundraising event for the new gallery. In mid 2003 a call came through that Robert had passed away and I was called on to go to the house on St Albans Street to collect the works left to the gallery with fellow curators Neil Roberts and Felicity Milburn. The house was a treasure trove not only of art on the walls but also the vast book collection that extended to every room.
You can see the Baigent / Erwin collection in a 'my gallery' page. Check it out.