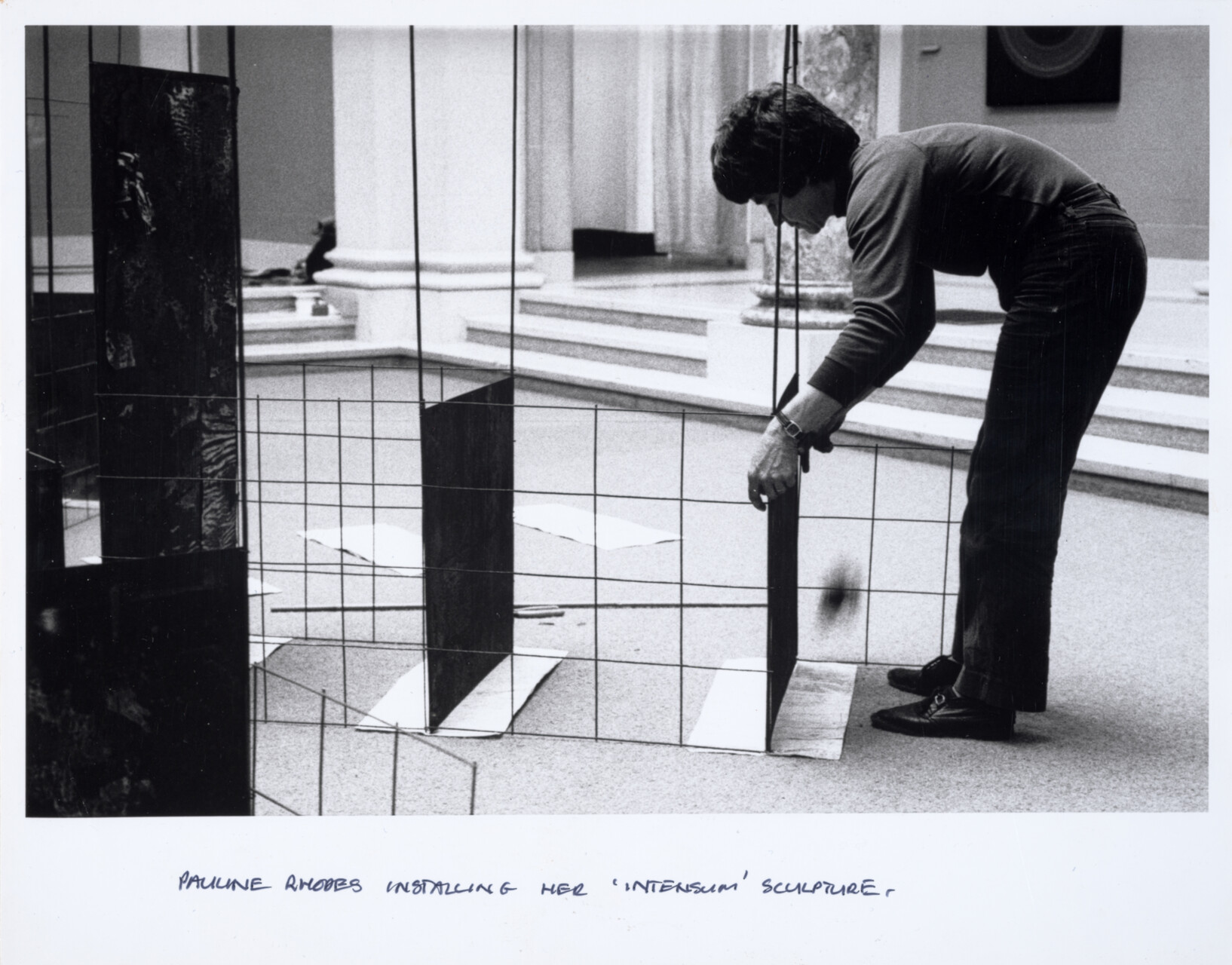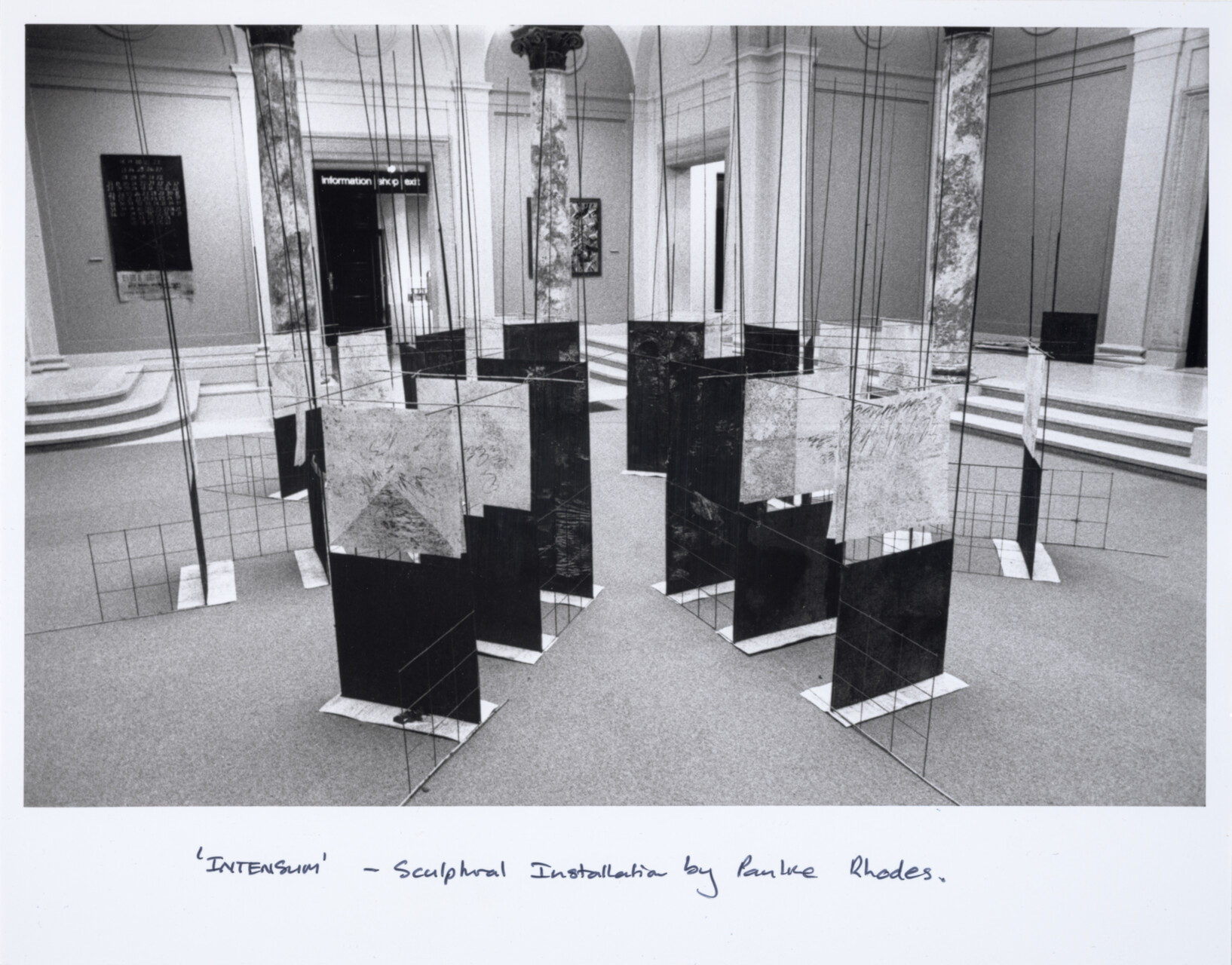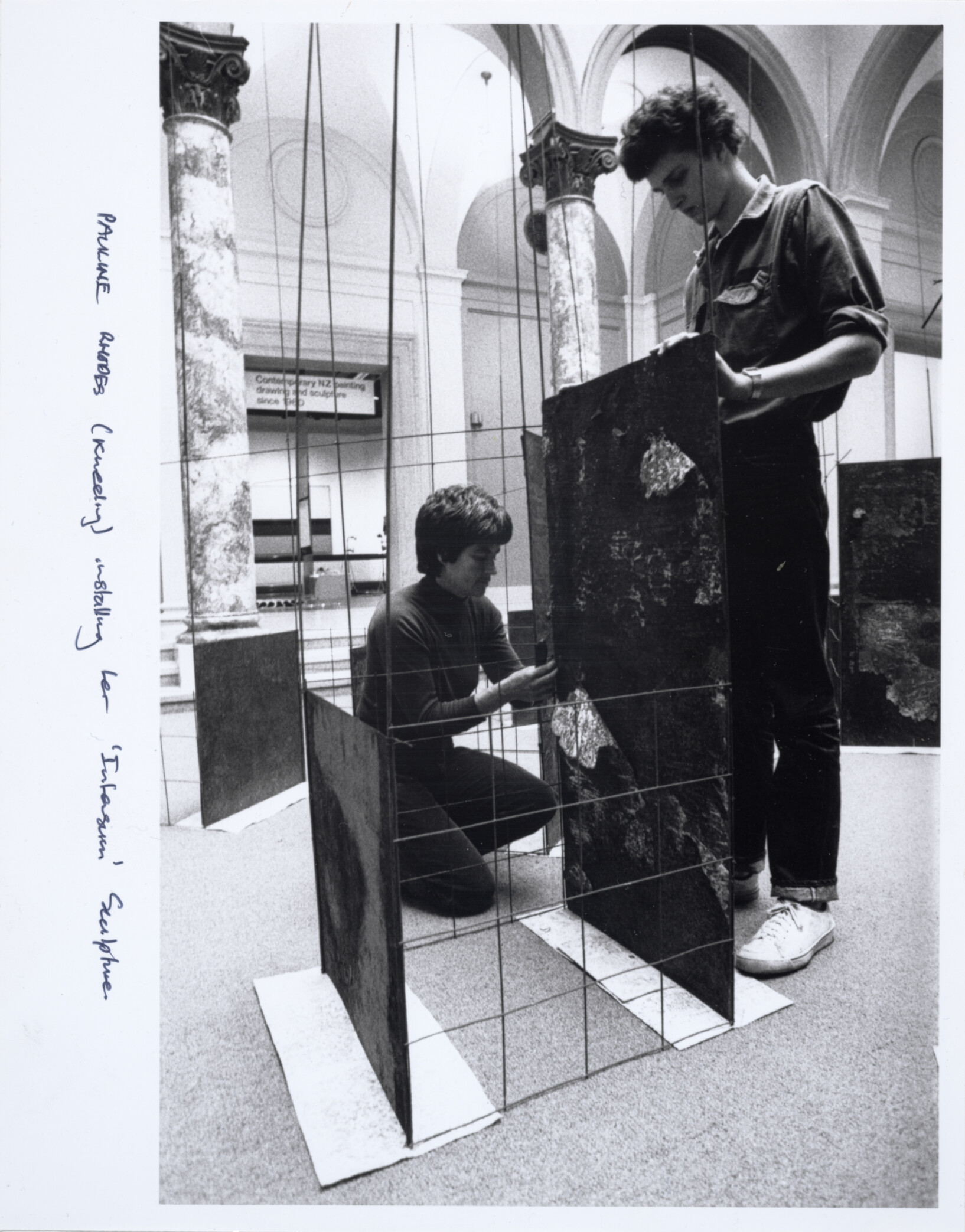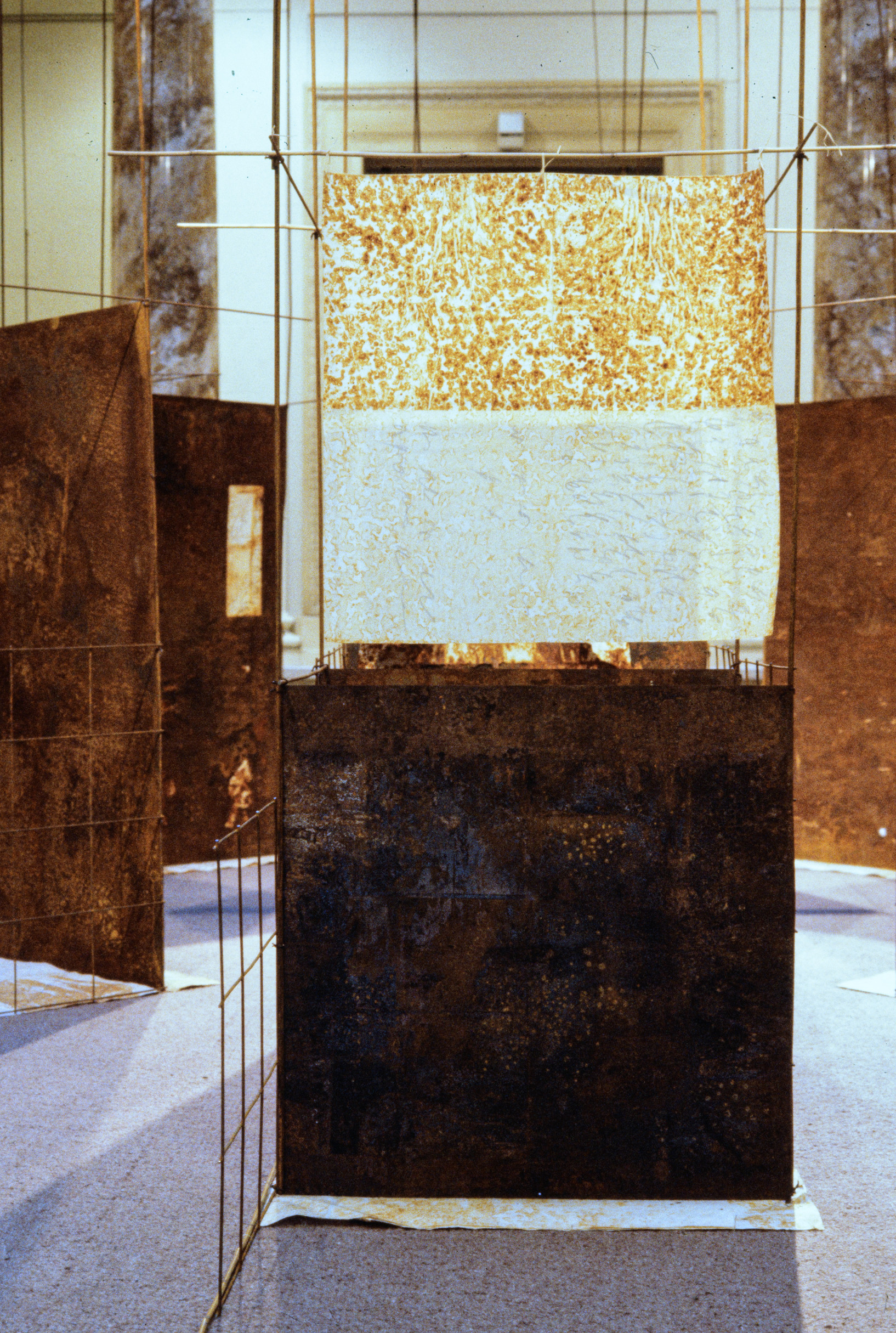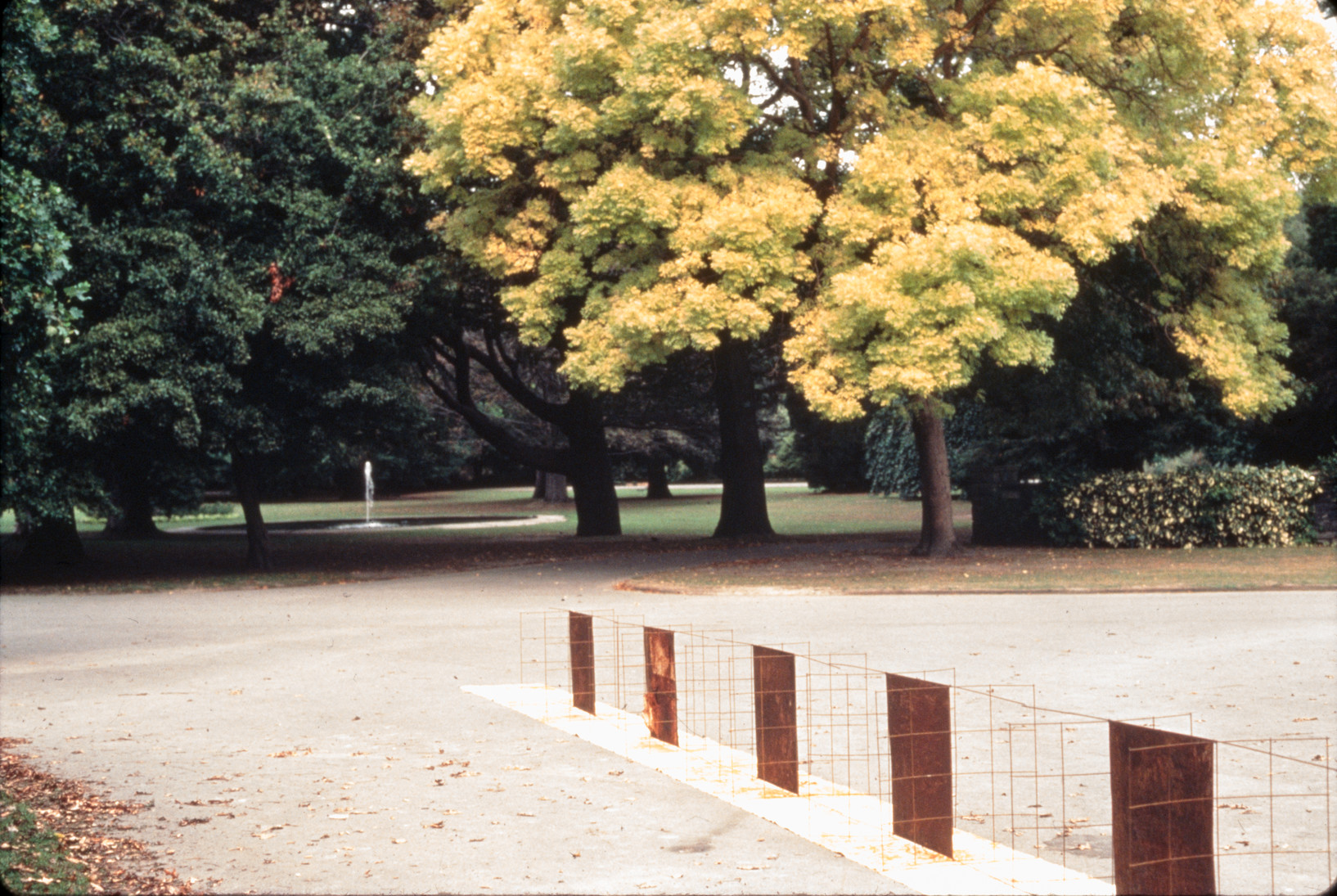 This exhibition is now closed
The basic idea behind this work is that it should reflect aspects of life around us through its change, continuity, flexibility and structure. The choice of materials is important to the work itself in that they are easily transported and facilitate a changing flow of activity. They are also common place materials which are unified by a simple organic process.
The universal shapes, the square and circle form the important units of the piece, as does the use of line, both real and implied. The sculpture itself is scaled to link with the human figure and the gallery space provided. There is an architectural link between the gallery construction and the work. The 'Intensums' installation is centred in the central court of the Gallery. They extend outwards from this centre and back towards it.
(Media release, excerpt)
Date:


20 April – 30 May 1982

Exhibition number:
271