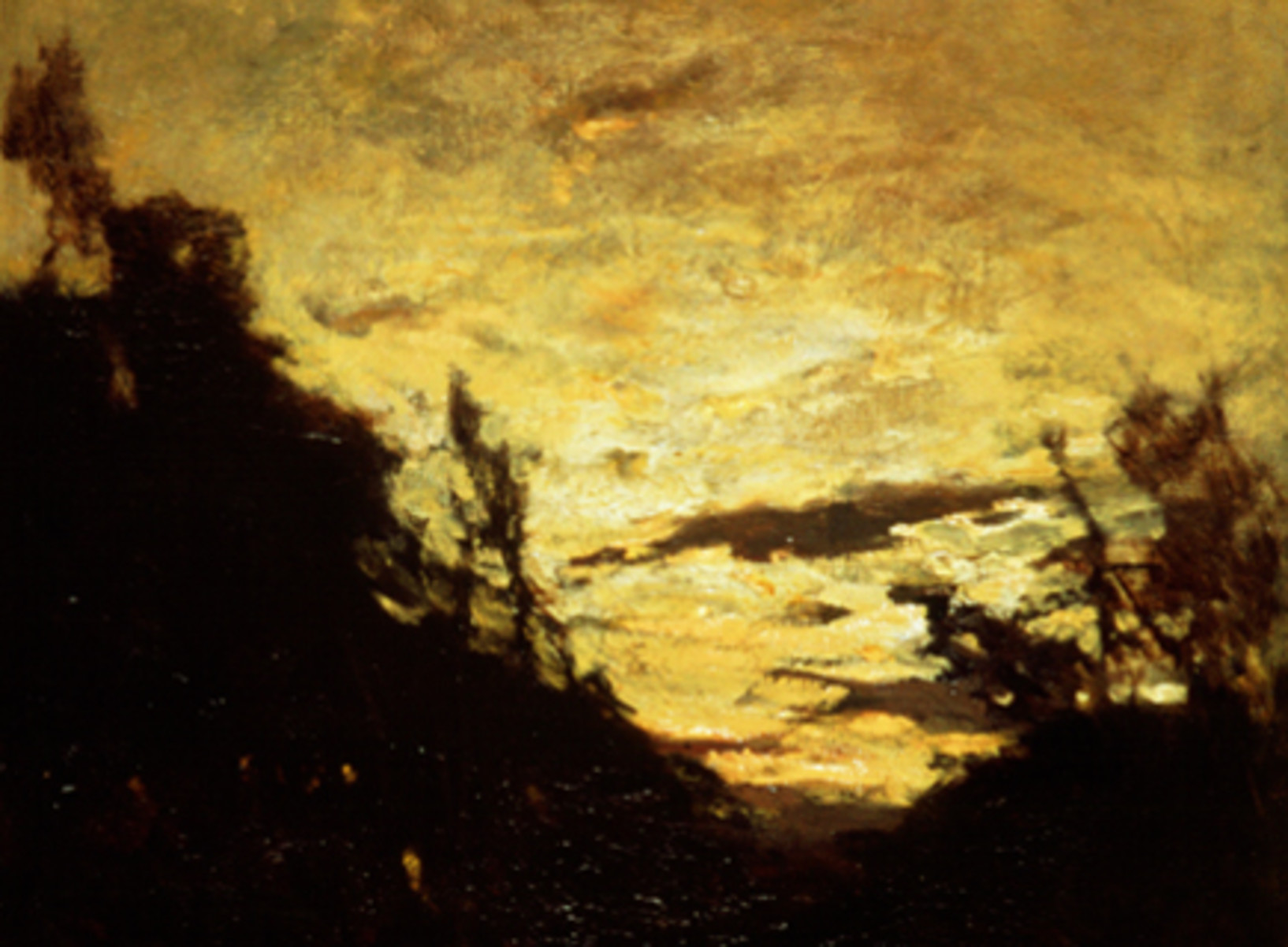 This exhibition is now closed
Director's Foreword:
It must be stated at the outset that this does not aim at being a fully comprehensive coverage of all those people who painted in Canterbury within this period. The years 1860 to 1940 have been chosen to work within; somewhat arbitrarily, but aimed at representing the second stage of European settlement, and the period in which there developed a concern for things cultural in the community. By 1940, not only was New Zealand celebrating its first hundred years of settlement and development from a European point of view, but by then the pioneering phase of our country's history was over and the consciousness of cultural heritage and development was starting to emerge.
This is, primarily, a survey of painting. It contains paintings from this Gallery's collections only. Consequently there are omissions and in some cases, some painters may not be as well-represented as might be wishes. It is also a survey of painting by Europeans who lived in or were in some way connected with Canterbury during that period.
It is to be hoped that this exhibition will not only indicate what the Gallery's collections contain in this field, but also something of the quality, diversity, and development in painting during this formative period in the history of Canterbury as indeed throughout New Zealand. If is also acts as a stimulus to general awareness and further interest in the painters of that period then it will more than achieve its purpose.
Brian Muir
Director, Robert McDougall Art Gallery
Exhibition number 55
Date:


September – October 1972

Exhibition number:
55
Collection works in this exhibition
59 items