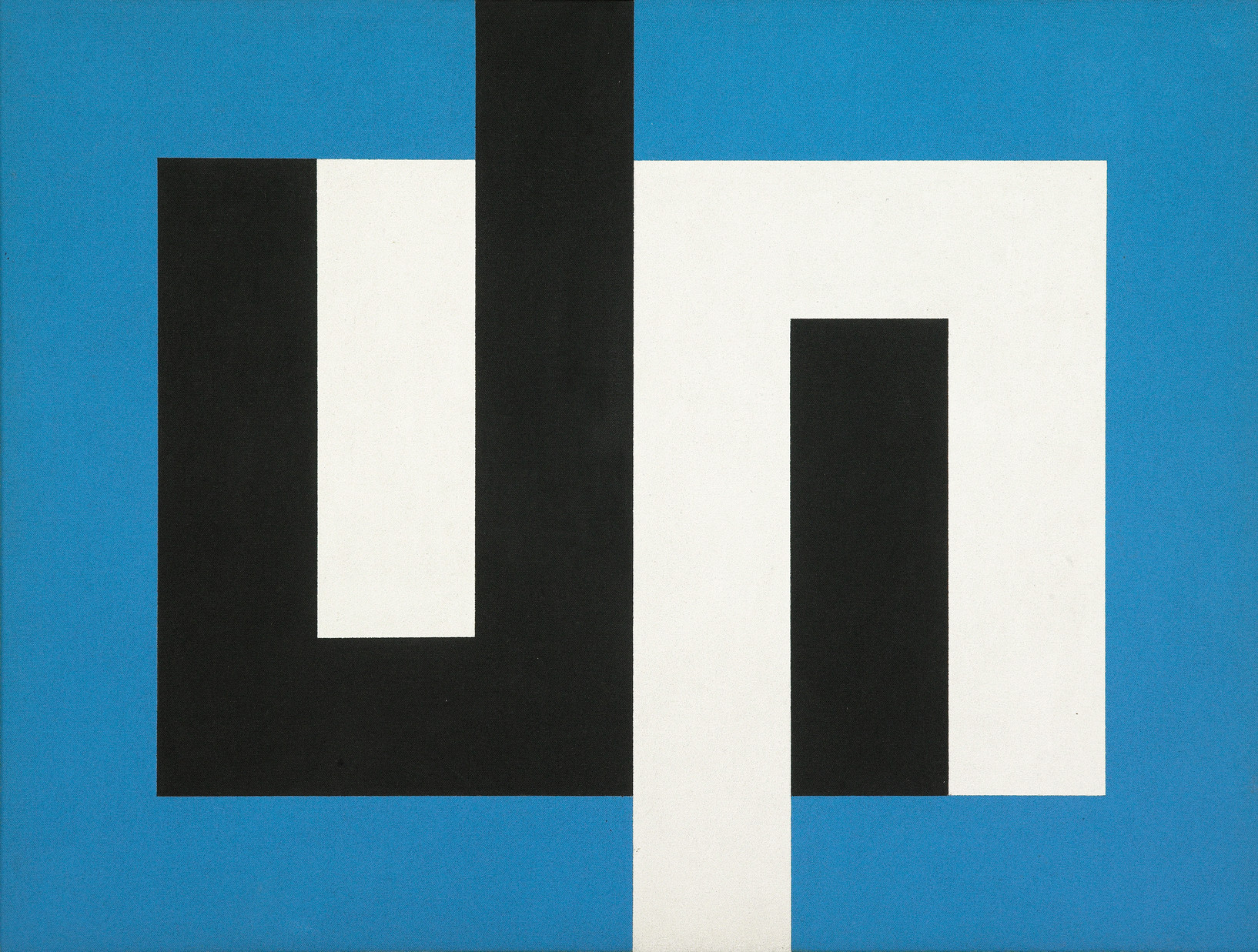 This exhibition is now closed
Remembered especially for his Koru or Pītau series, Gordon Walters's explorations into modernist abstract painting are invested with a distinctly South Pacific energy.
This comprehensive survey features major works from many public and private collections including the Gallery's Untitled (1956), which relates to the Waitaha, Kāti Mamoe and Kāi Tahu pigment on rock drawings at the Ōpihi River, and Black on White (1965) which is one of the first koru or pītau paintings. The artist's notes and workbooks are also exhibited for the first time, offering insight into his working methods.
Developed and toured in partnership by the Auckland Art Gallery Toi o Tāmaki and the Dunedin Public Art Gallery.
Date:


24 November 2018 – 17 March 2019

Exhibition number:
1064
Collection works in this exhibition
4 items