Director's Foreword
November 2018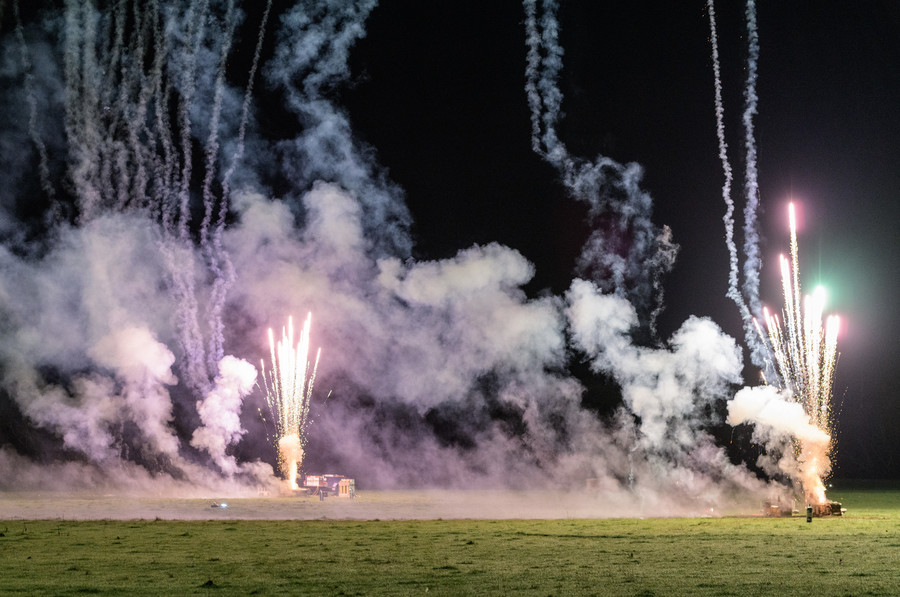 Welcome to the summer 2018/19 edition of Bulletin. There's no doubt that artists are essential to a gallery, but artists are also an essential component of what makes a city an exciting and great place to live. Here in Christchurch we have a considerable history of great art making, and one of the joys of our jobs here at Te Puna o Waiwhetū is working with artists.
We're in the business of building a community that loves and values art as much as we do – a community who believes that imagination, creativity and bold ambition will be the determining feature of the new Ōtautahi Christchurch. As many of you know, over the past five years the Gallery's Foundation (and their Together partners) have helped us buy five great works of art and have been building a $5m artwork endowment fund. It's a huge undertaking, so please talk to us if you'd like to get involved. But it was exciting to be able to launch the next chapter in our story at our inaugural Art Do event in late October.
We want Christchurch Art Gallery to be a catalyst for the creation and exhibition of ambitious new art making. We want to collaborate with leading New Zealand artists in the development of engaging new works of art. And we want to help artists make work that they simply couldn't do on their own; to support artists to make significant new work right here in Ōtautahi that will help promote our city and grow and engage new audiences for the Gallery.
Steve Carr's Chasing the Light is a great example of the way we can help artists to make new work. Our most ambitious artist's project yet, it has involved Carr working closely with a good deal of the Gallery team. In this issue of Bulletin, head curator Lara Strongman writes on the experience of filming, and not filming, Chasing the Light back in September of this year. As well as looking back at the happenings of that cold night in Amberly, she also examines what the completed work offers – from moments of great beauty, to moments of bleakness, Chasing the Light is stranger and more beautiful than anything you could imagine.
Also in this issue, writer and journalist Anthony Byrt talks with artist Simon Denny, whose Founder's Paradox opens here on 14 December. First exhibited at Michael Lett Gallery in Auckland, this was the first project Denny had made specifically for New Zealand audiences in several years, and was inspired by the news that the billionaire tech investor and Trump supporter Peter Thiel was in fact a New Zealand citizen. Using board games to explore the "winner-take-all" hyper-individualist libertarian views of people like Thiel, Denny's games make for a pretty grim vision of the future in which nation-states collapse and are replaced by a new class of rulers: Sovereign Individuals. In a new interview, Byrt looks back on the work with Denny one year after it was made, and asks about the weird happenings that it initiated and how he feels about becoming a character in a global story.
In "Wurms Rule" Serena Bentley looks at the work of Jess Johnson, whose new collaborative work with Simon Ward has been commissioned by the Gallery for our Bunker building and the digital screens in the Bayleys Knight Frank Foyer. Bentley looks at the strange dystopian world Johnson creates, which continues to grow in complexity and ambition as her practice shifts between the physical and the virtual.
And, inspired by a painting from our collection, author and historian Julie King goes in search of an artist who is scarcely remembered today, but was an unconventional and respected figure in Christchurch during the interwar years, Rose Zeller. King finds an artist, teacher and writer who, despite her own relatively humble beginnings and feeling like an alien in New Zealand, succeeded in making a positive contribution to society, challenging people to think, look and find their own way.
Art historian, critic and curator Edward Hanfling looks at a darker side of the work of Canterbury artist Philip Trusttum, who is generally better known for paintings that exude pleasure. Trusttum's Just a Glimpse is currently on display and features a selection of works generously gifted to the Gallery by the artist in 2009 and earlier this year. Hanfling finds painting, in Trusttum's hands, to be a forceful but life-affirming act.
And, as we host a version of Auckland Art Gallery Toi o Tāmaki's and Dunedin Public Art Gallery's Gordon Walters: New Vision, Gallery curator Nathan Pohio looks at Walters and the tradition of mark making along the mahinga kai routes of Te Waipounamu. Pohio pairs the development of photography and the expansion of the British Empire with the development of modernism as he examines Walters's appropriations from a Kāi Tahu perspective.
Our My Favourite comes from actor and writer Michelle Langstone, who finds a dark, threatening masterpiece in Fiona Pardington's Still Life with Barley Grass and Freesia, Waiheke. And our postcard is from Rilla Khaled in Montreal, Canada. Pagework is by Tim Veling, who was inspired by seeing Rita Angus's Gasworks in Bulletin, to hunt for contemporary echoes at the site of the painting.
So come in to the Gallery and enjoy a great art experience over the Christmas break. We'll look forward to seeing you here.