B.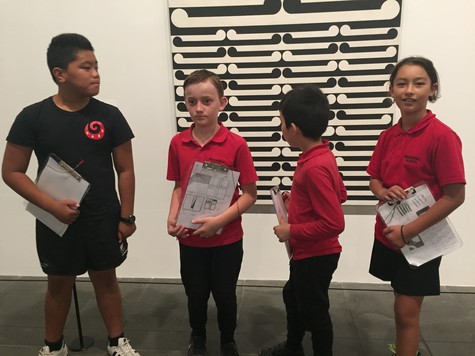 A is for Abstract...
Note
Jairus, Hault, Murtaza, Acacia, Jessica, Peteseta, Brook and Aiyanna from Bishopdale Primary School brought their A-game to the Gallery last week when they came to see our show 'Gordon Walters: New Vision'.
After spending an hour in the exhibition space, studying Walters' notes and workbooks and making their own sketches, they made these fantastic abstracts back at school, Walters-style.
Ka rawe, nice one! Come and see us again soon.