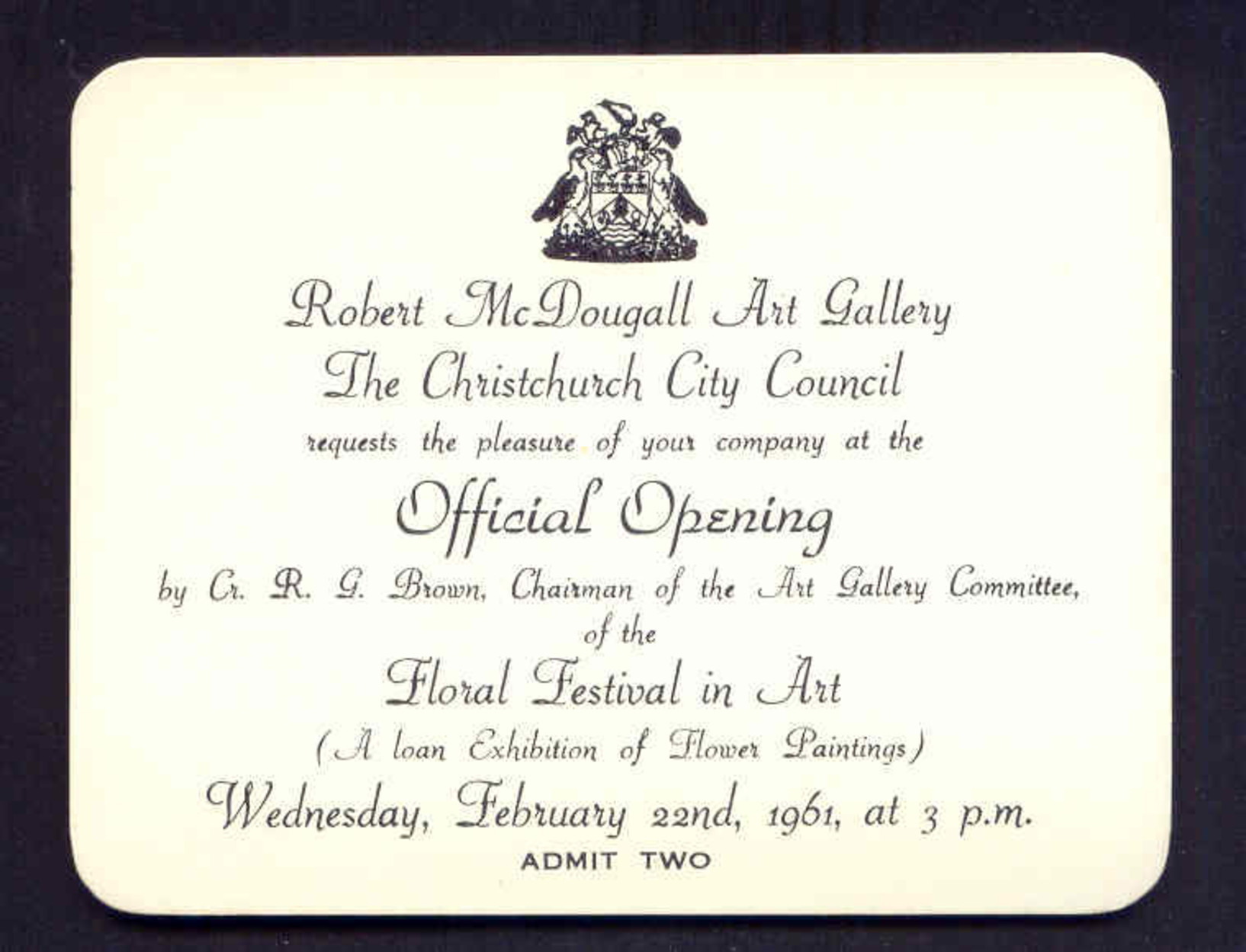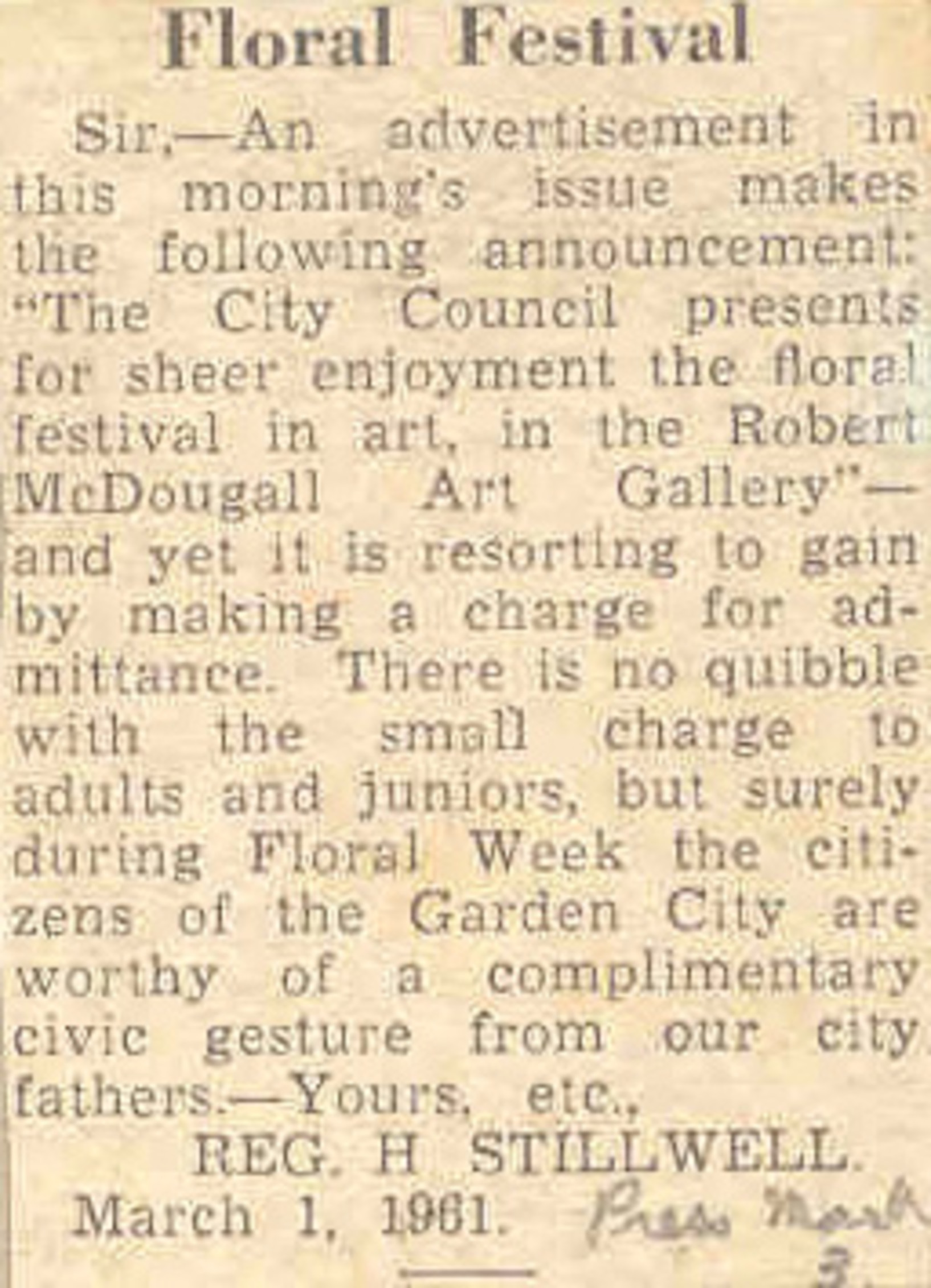 This exhibition is now closed
Honorary Curator of the Robert McDougall Art Gallery, W S Baverstock curated this very successful show of 100 floral studies by 42 artists from 50 lenders, almost exclusively Christchurch owned.
Held in conjunction with the Christchurch Flower Festival, it was advertised as the most colourful show ever held in Christchurch and a contrast to recent exhibitions of contemporary art shown at the gallery. It was part of Baverstock's plan to engage with the local community and thus improve visitor attendance.
Amongst the artists were Rita Angus, Sydney Lough Thompson, Austen Deans, Olivia Spencer Bower, Bill Sutton, Margaret Stoddart and Maud Sherwood.
Admission cost one shilling.
A talk was recorded with Molly McNab, radio personality from 3ZB.
Date:


22 February – 19 March 1961

Exhibition number:
10A
Collection works in this exhibition
9 items