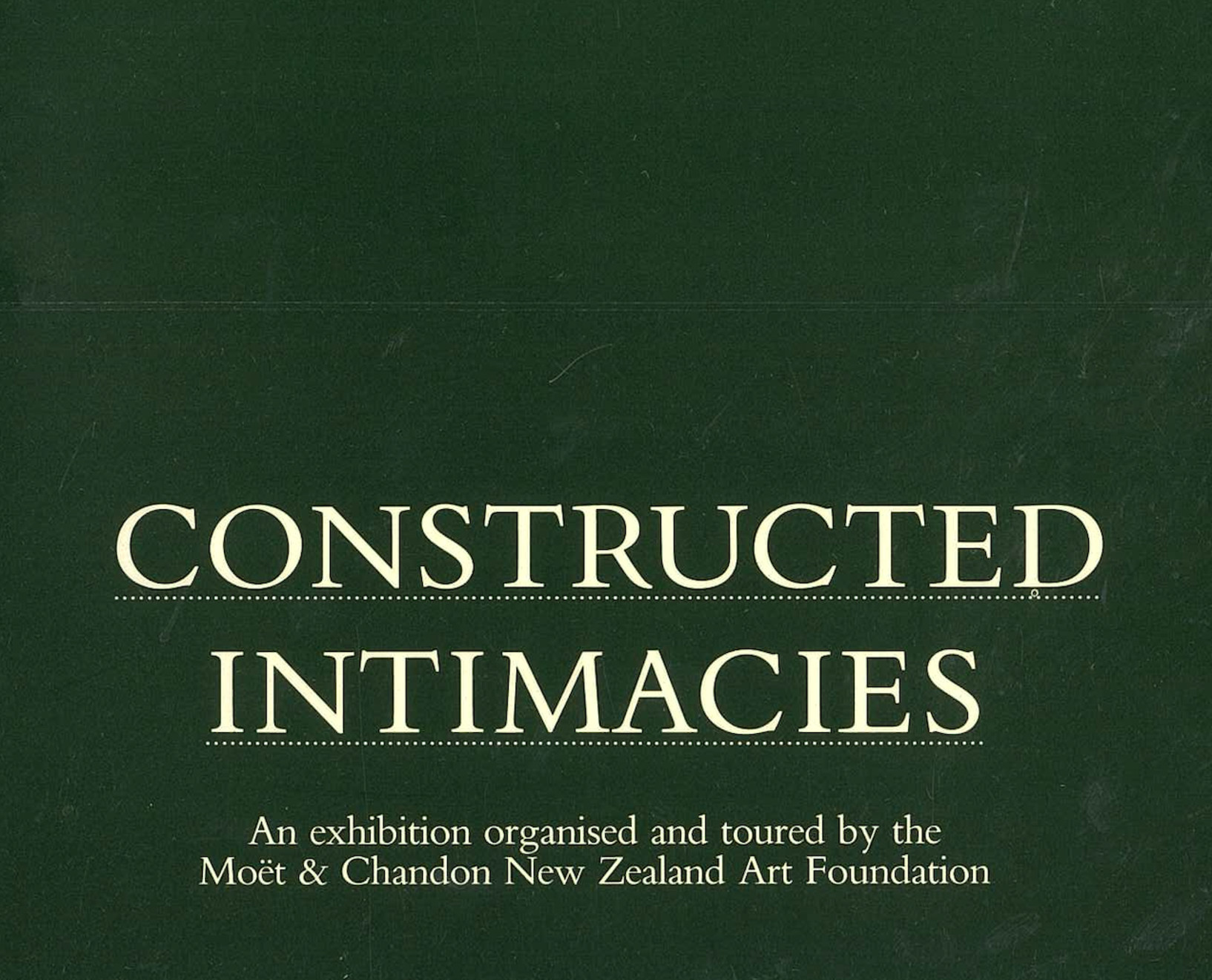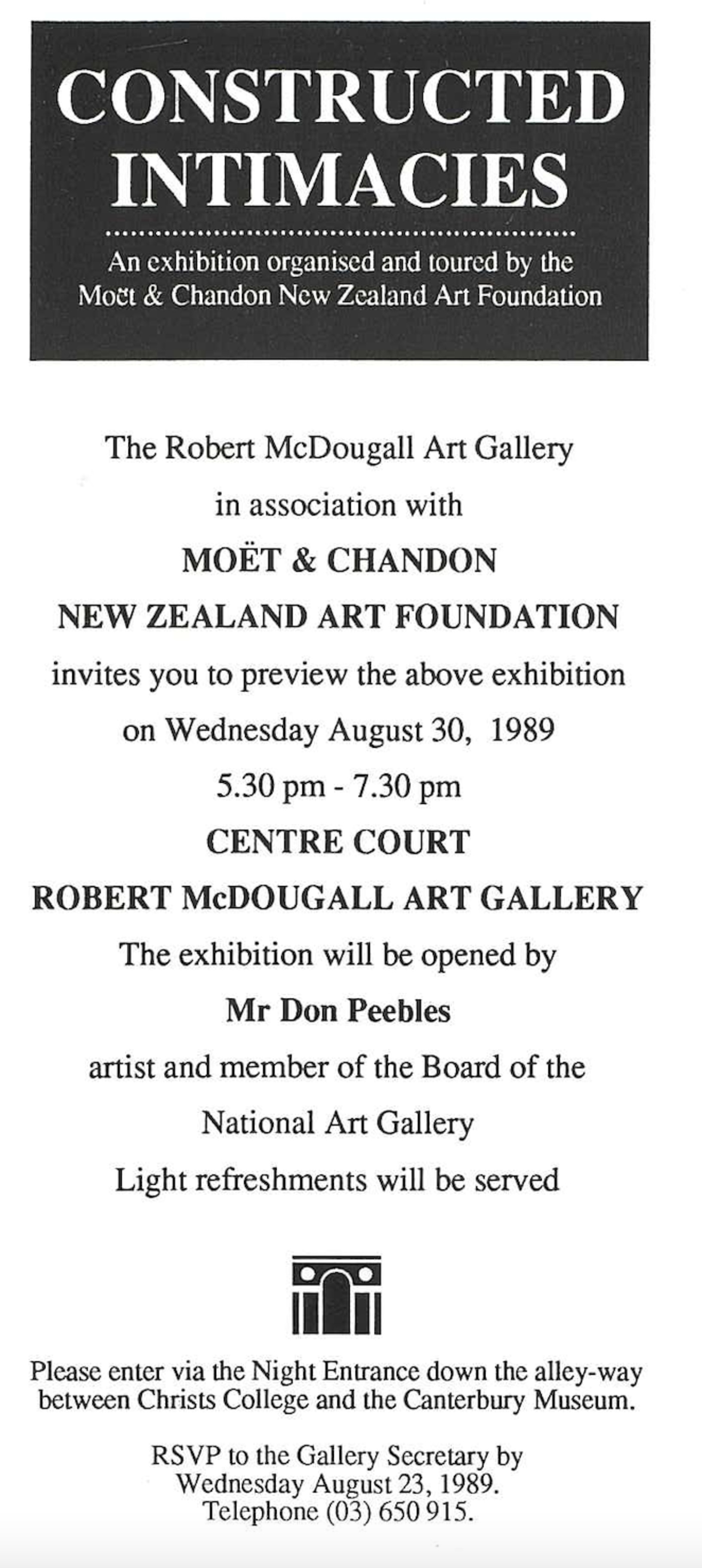 This exhibition is now closed
This national touring exhibition is part of a very generous art sponsorship scheme launched in Auckland last August by the Hon. Russell Marshall, the Minister of Foreign Affairs. Moët & Chandon, the French wine company, have now established a New Zealand Foundation along with similar successful ventures in Australia, Canada, Spain and Italy.
Part of the Foundation's annual activity is to organise a touring exhibition from among the two hundred or so works submitted for the Fellowship. Thirty five works related via 'thematic links' have been chosen to tour to Auckland, Wanganui. Wellington and Christchurch. This show involves paintings, sculpture, photography, mixed media and video works by artists such as Bing Dawe, Judy Darragh, Andrew Drummond, Greg Fox, Paul Hartigan, Kura Rewiri-Thorsen, Marie Shannon, Merylyn Tweedie and many others. It is seen by the Foundation as a chance, not only to promote our artists' work nationally, but also as "a reflection of the diversity of current art practice in New Zealand". Selected by a panel comprising Wystan Curnow, Mary Barr, Gordon Walters, Helen Lloyd and John Hurrell, this will be a particularly interesting show to see in Christchurch.
Of perhaps more significance to the New Zealand art community however is the Moët and Chandon Artist's Fellowship awarded annually to a selected early career artist. The fellowship for this inaugural year has gone to Stephen Bambury. With this fellowship he receives a $25,000 cash grant, air travel to France and 9 months studio and accommodation in Hautvillers in the heart of the Champagne district near Epernay. From this rural retreat Paris is merely one hour away by train.
Stephen Bambury was born in Christchurch in 1951 and graduated from Ilam in 1975. In 1983 he was awarded a Queen Elizabeth II Arts Council Grant and travelled to the USA and in 1987 he was Artist in Residence at the Victoria College, Melbourne. Currently he lives and works in Auckland but come July he'll be off to France.
('Moët and Chandon Touring Exhibition 1989', Bulletin, No.64, July/August 1989, p.3)
Date:


31 August – 1 October 1989

Exhibition number:
445