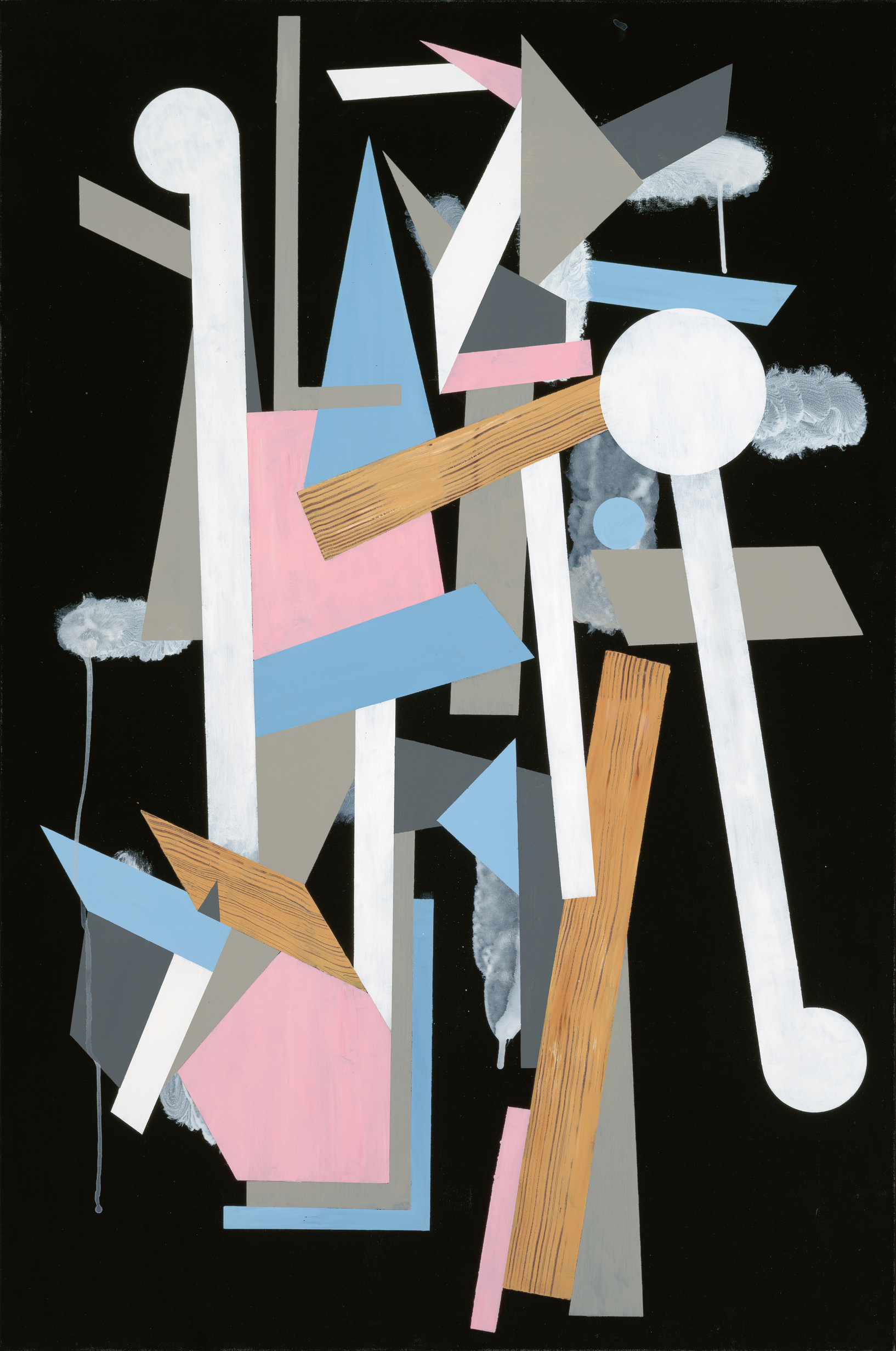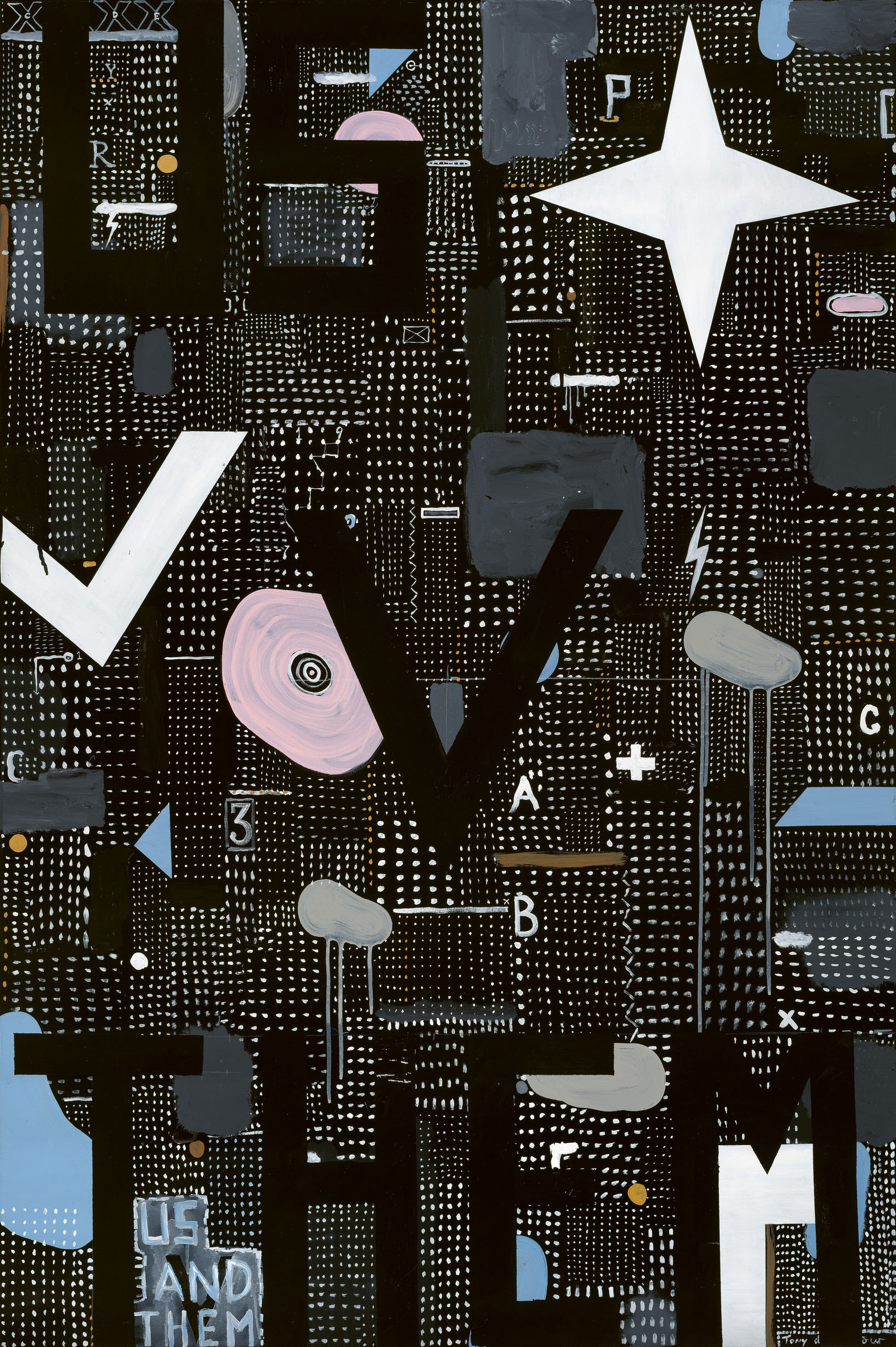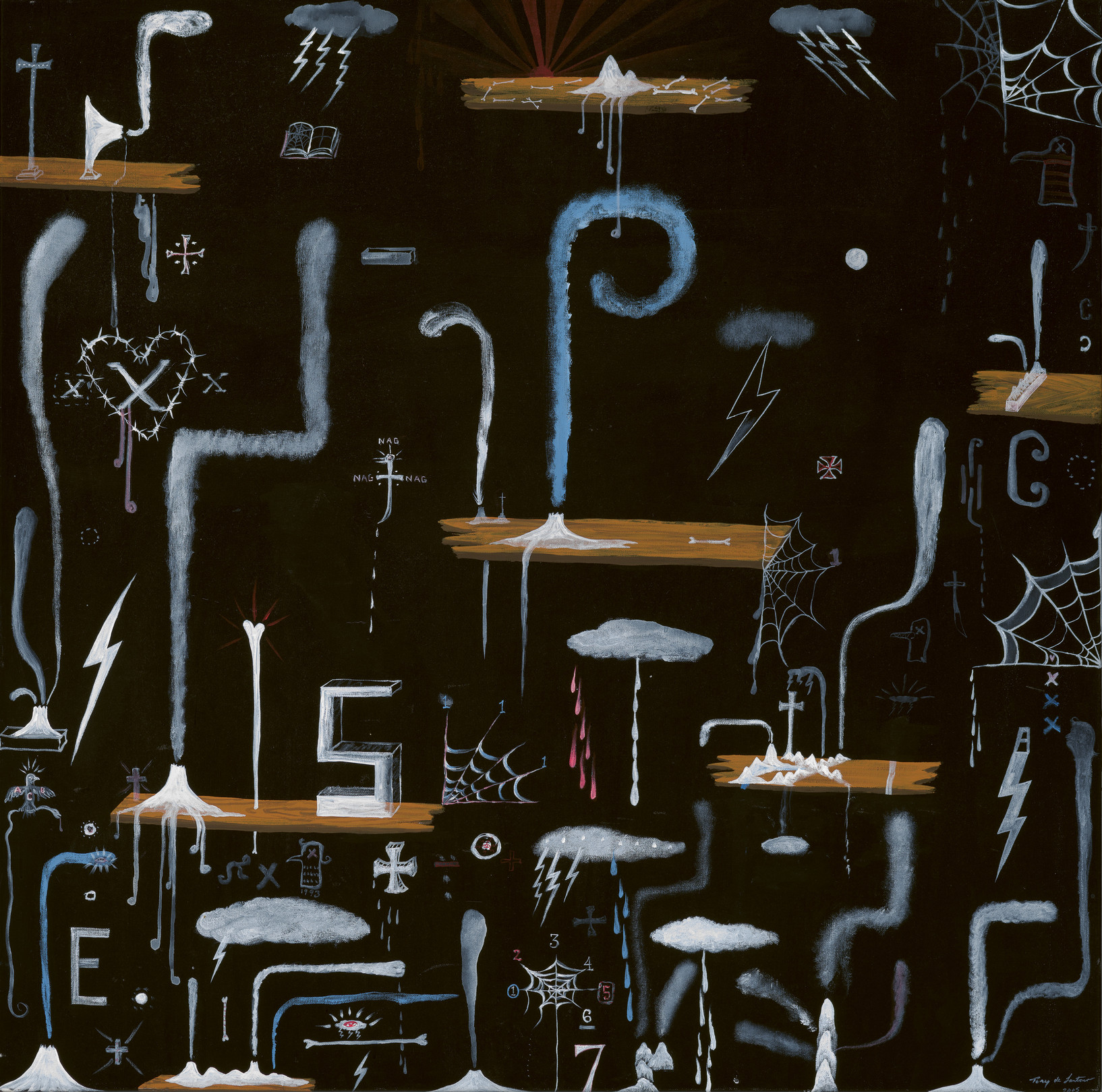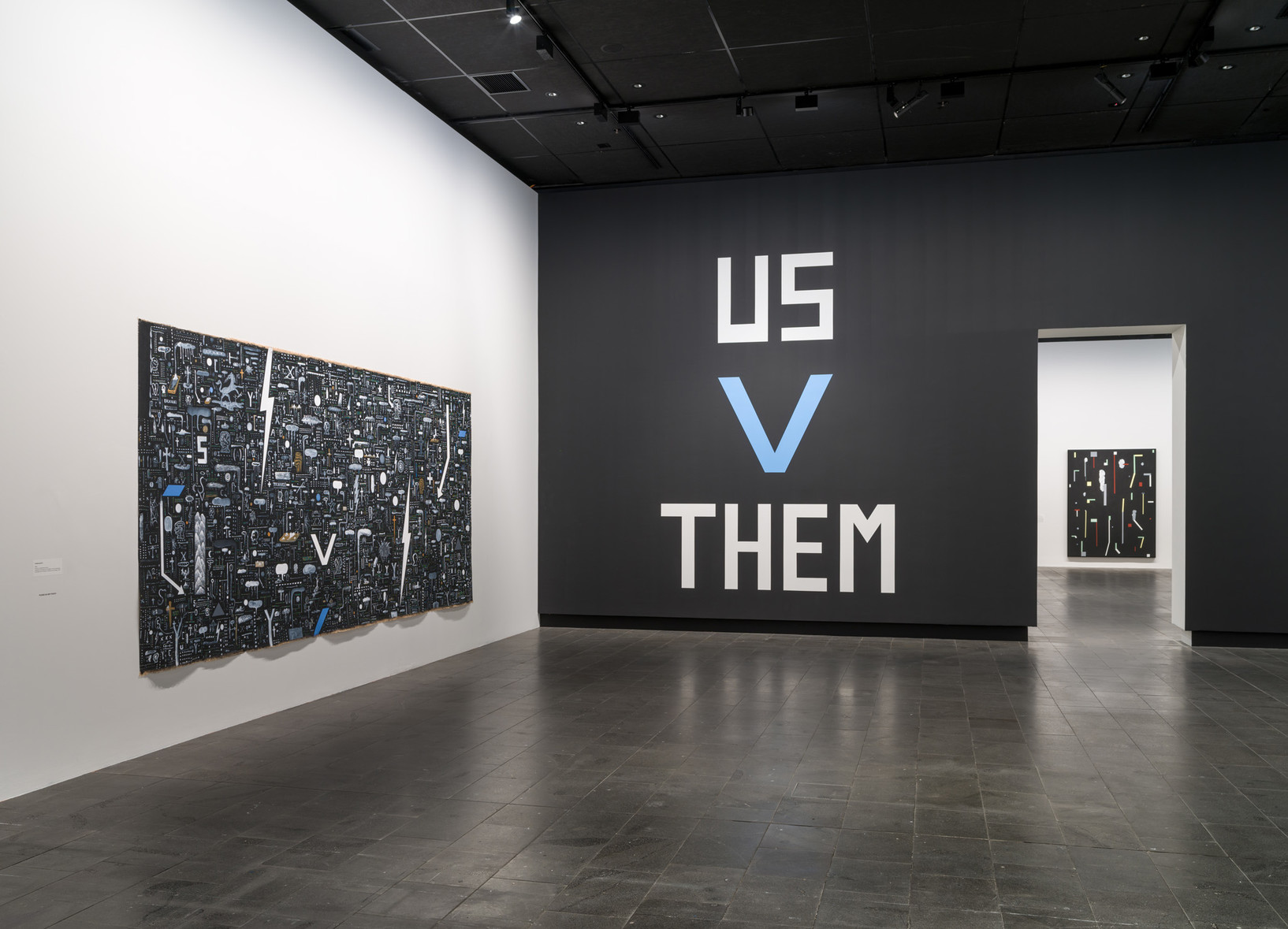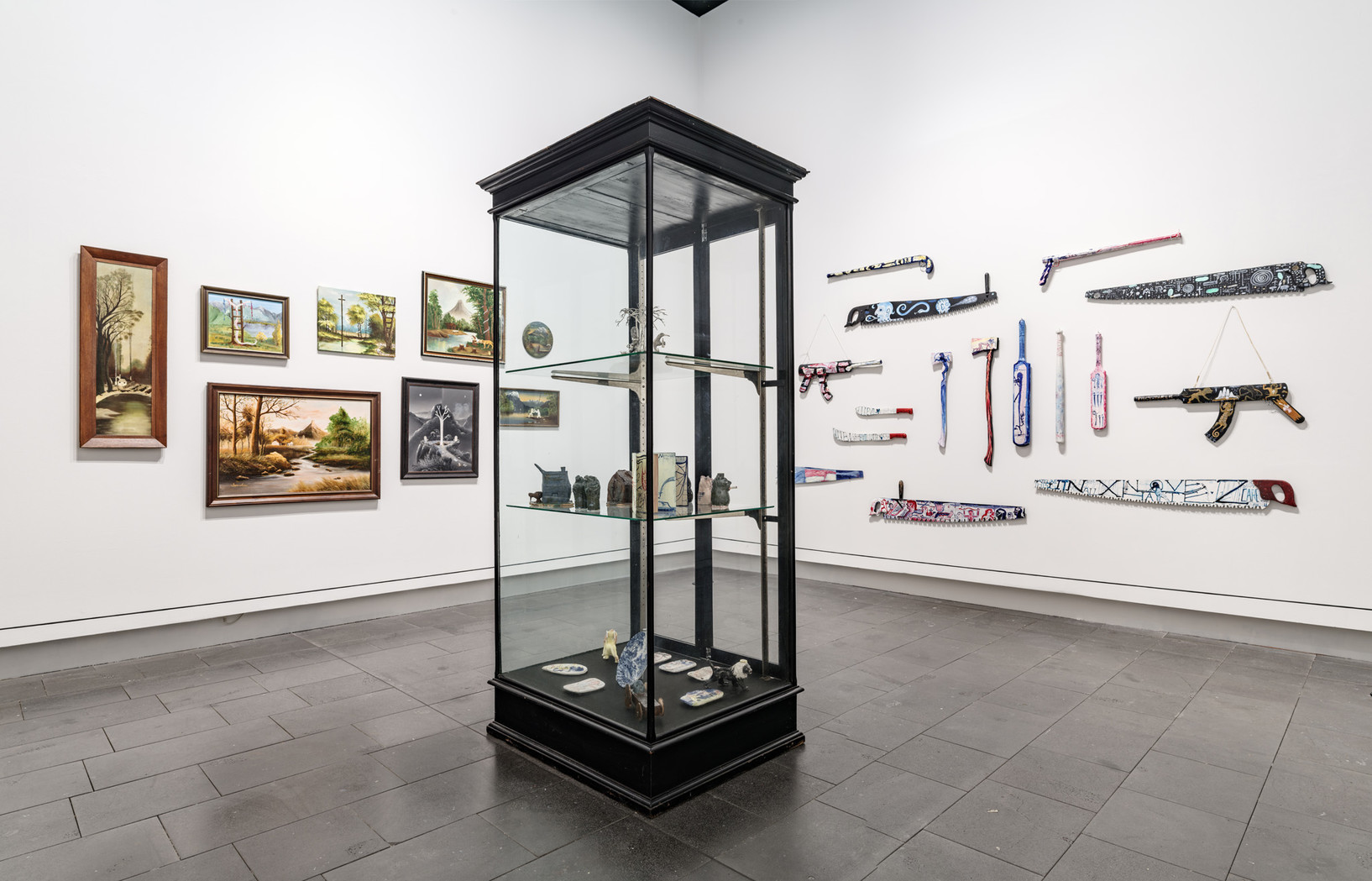 This exhibition is now closed
Welcome to the low brow, high art world of Tony de Lautour's paintings, sculptures and ceramics.
One of New Zealand's leading painters, de Lautour's early works drew from wide-ranging sources including seedy underground street culture, tattoos, post-punk music and comic books as well as fine English porcelain and antiques. De Lautour was awarded a New Zealand Arts Laureate in 2012, and over the past decade his painting has developed into a unique take on geometric abstraction. US V THEM brings together a selection of de Lautour's work produced over the past thirty years.
Date:


5 May – 16 September 2018

Curator:
Peter Vangioni
Exhibition number:
1054

Contemporary Art Partner
Collection works in this exhibition
7 items