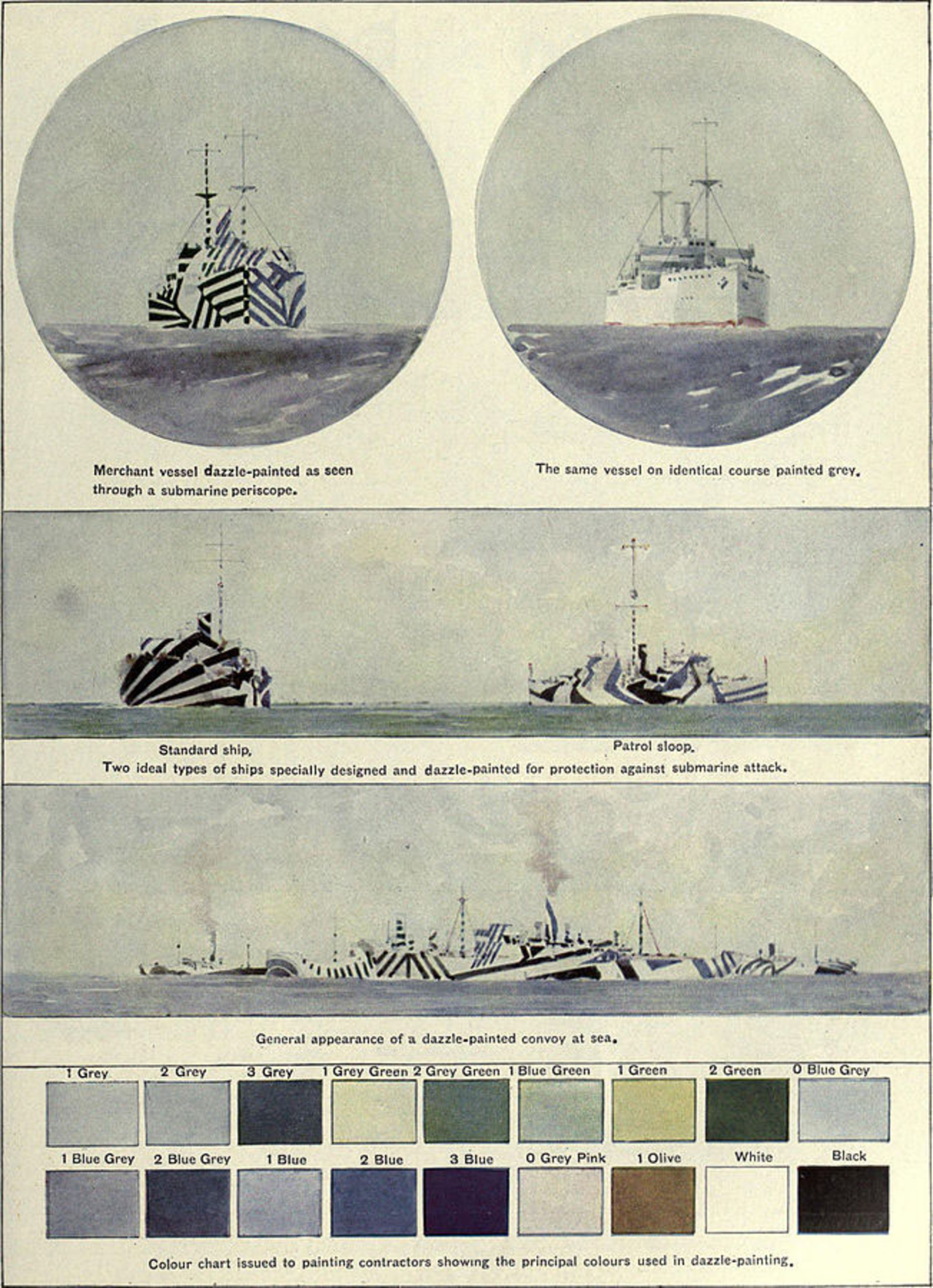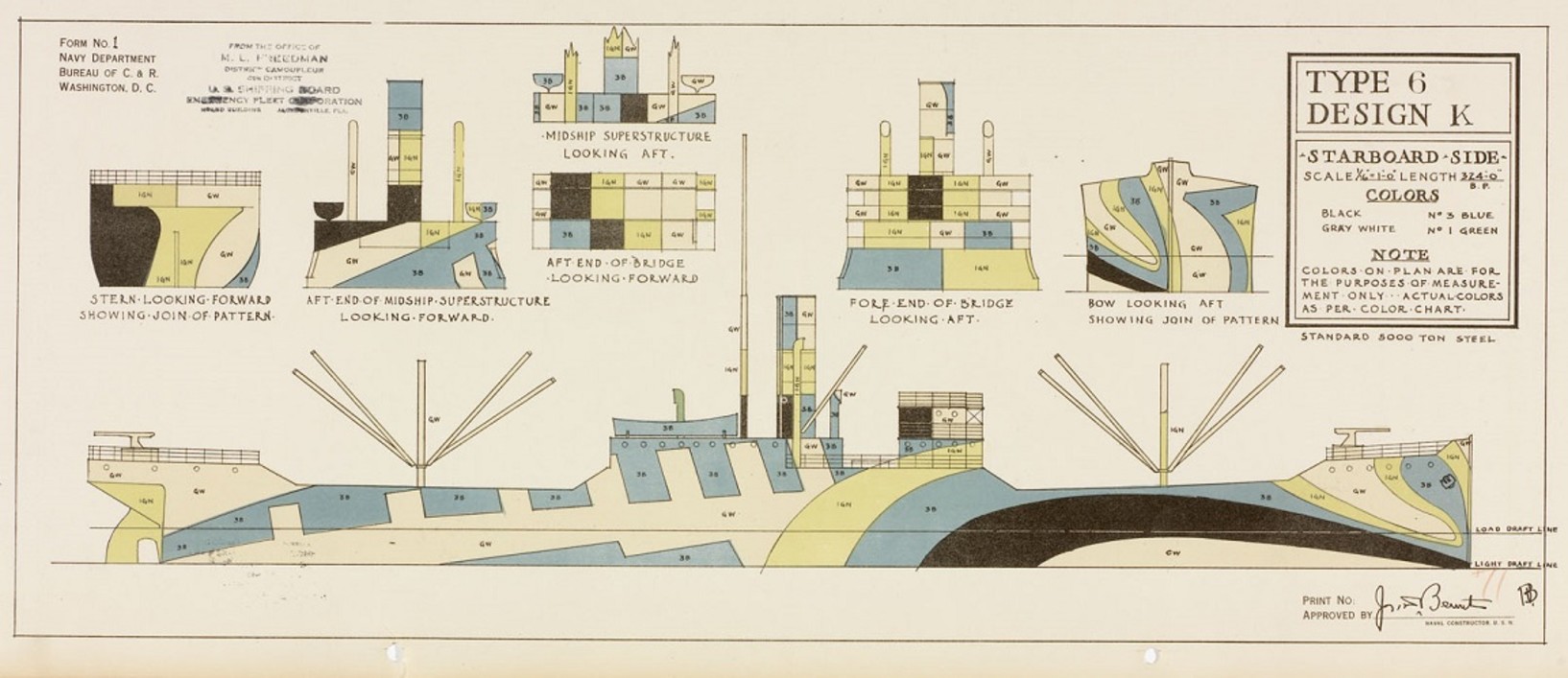 This exhibition is now closed
An outdoor painting inspired by wartime Dazzle camouflage.
Christchurch-based artist Tony de Lautour's painting project for the Gallery forecourt is inspired by Dazzle camouflage, designed to disguise shipping during the Second World War. De Lautour's project reimagines the Bunker building housing the car park stairwell as the conning tower of a huge underground submarine or the bridge of a battleship.
Exhibition number 1003
Date:


5 February 2016 – 30 June 2018

Curator:
Lara Strongman
Exhibition number:
1003