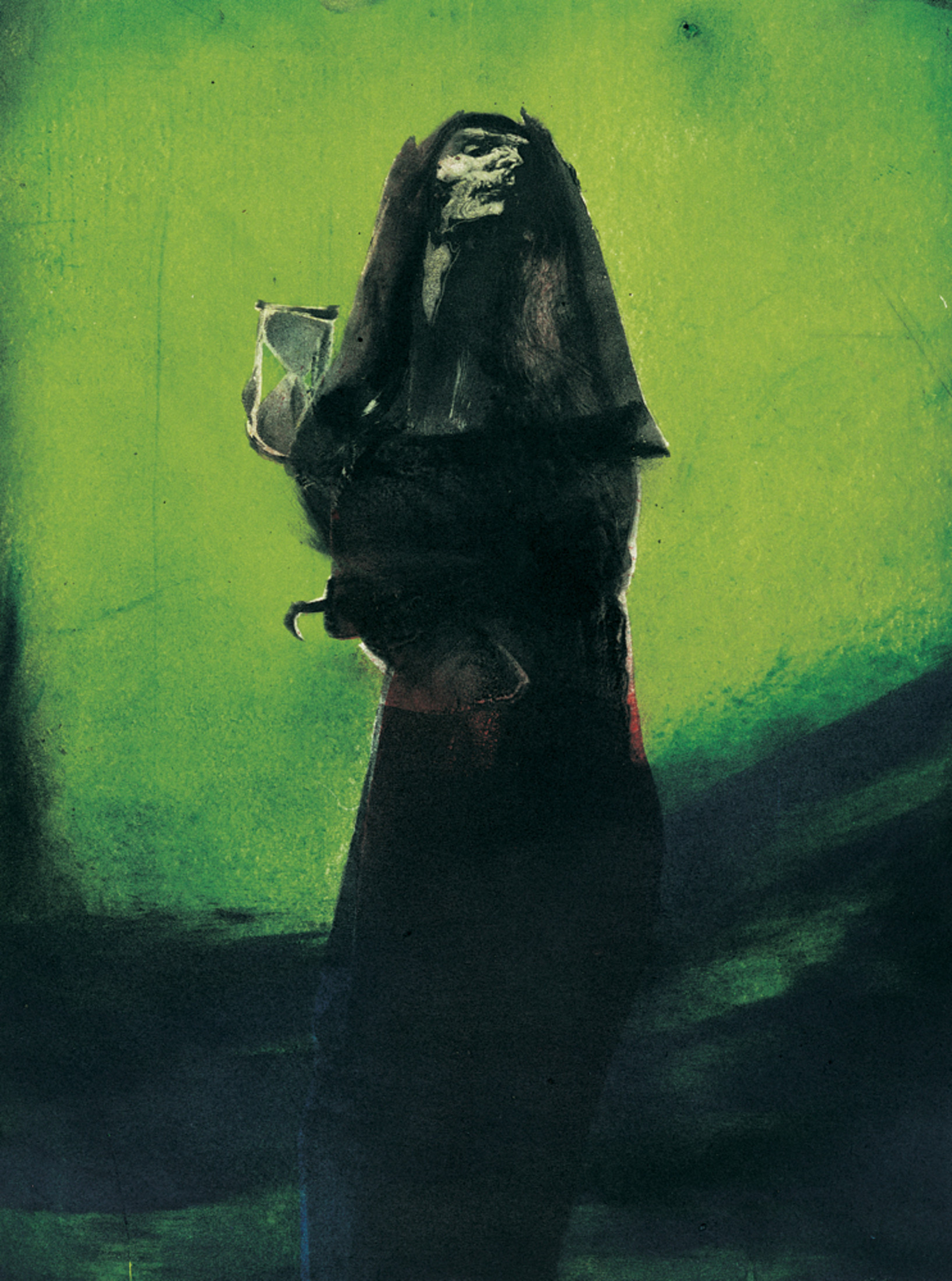 This exhibition is now closed
This first survey of Jason Greig's foreboding, otherworldly landscapes, seascapes and figures reveals a sinister side of the human psyche.
The Devil Made Me Do It surveys printmaker Jason Greig's monoprints over the past 13 years. His haunting imagery centres around malevolent, sinister characters – alienated souls occupying mysterious landscapes and dramatic seascapes. Greig portrays the dark side of the human psyche where macabre forces of darkness rule in the shadows.
Seascapes: Greig's seascapes capture a sense of the romantic age of exploration and discovery. His old world sailing vessels feel as though they are venturing into the unknown, seemingly lost on the high seas at the mercy of dramatic, brooding oceans. Other works combine quietly menacing figures and sailing vessels where the meaning remains ambiguous.
Landscapes: The landscapes in Greig's monoprints often have dreamlike qualities where the scenes, many of which are like fantastic movie sets, are of an ambiguous, eerie nature. Often there is a feeling of trespassing into an unknown domain where impressive landscapes threateningly dominate figures.
Figure Studies: Greig's studies of sinister, violent characters evoke a sense of tension and suspense. These are menacing creatures, some being hybrid or part animal, part human, others with flayed skin or femmes fatale. Highly imaginative, they are the invention of the artist and inhabit ominously primeval and hostile worlds.
Exhibition number 750
Collection works in this exhibition
5 items