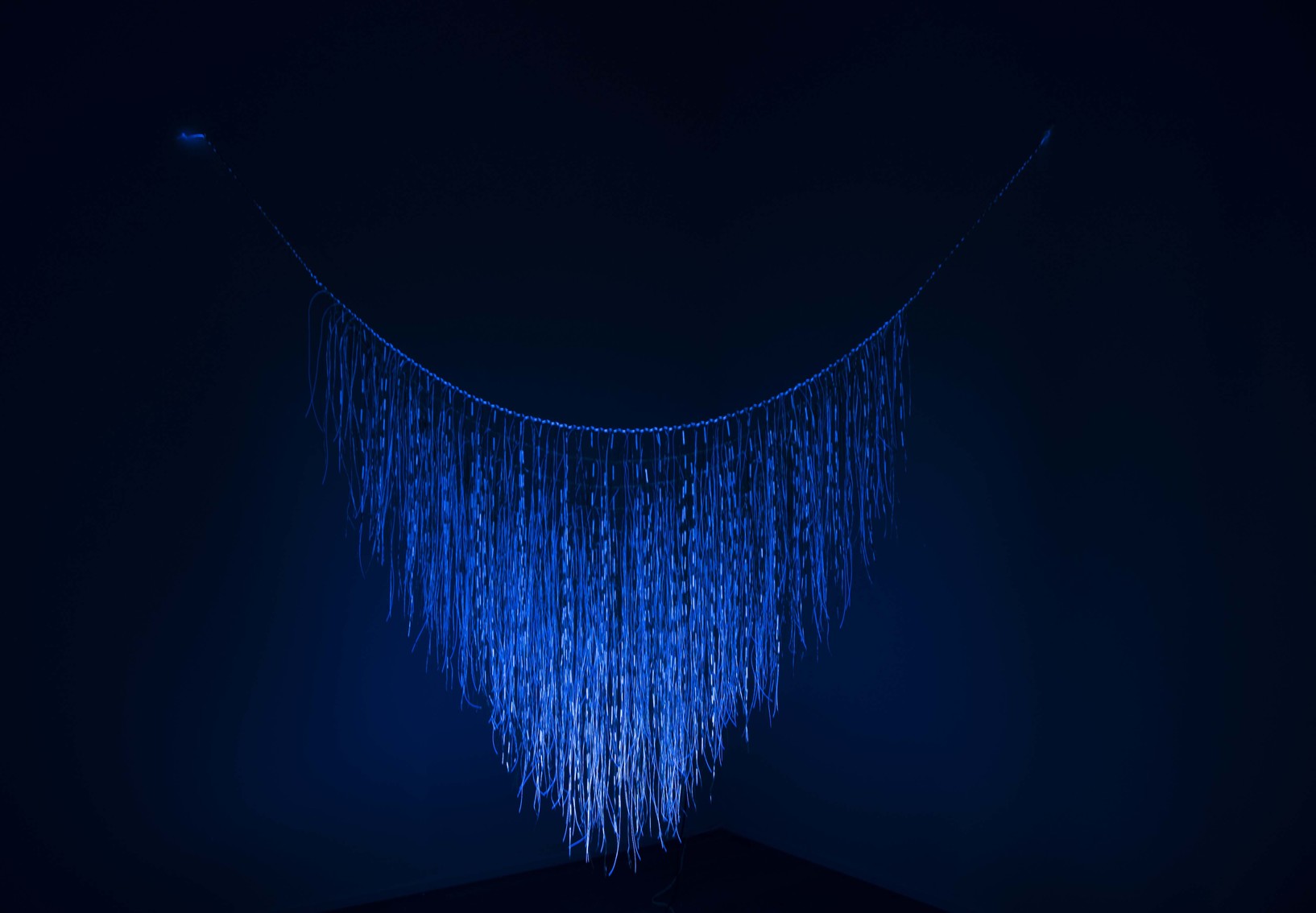 12 August 2023 – 1 June 2024
A magical UV light installation bringing together different art forms and histories.
For the opening of Te Papa Tongarewa in 1998, Maureen Lander (Ngāpuhi, Te Hikutu, Pākehā) used UV light, strings, video and photographs to create the phenomenal installation String Games. The work brings together customary Māori string games and stories and the conceptual art history of Marcel Duchamp, upending our understanding of both these art forms. Aho Marama: Strings of Light re-presents String Games for the first time, alongside installation components and documentation of Digital String Games II and our own collection work Wai o te Marama to celebrate the ongoing importance of Lander and her work.
Collection works in this exhibition
1 item