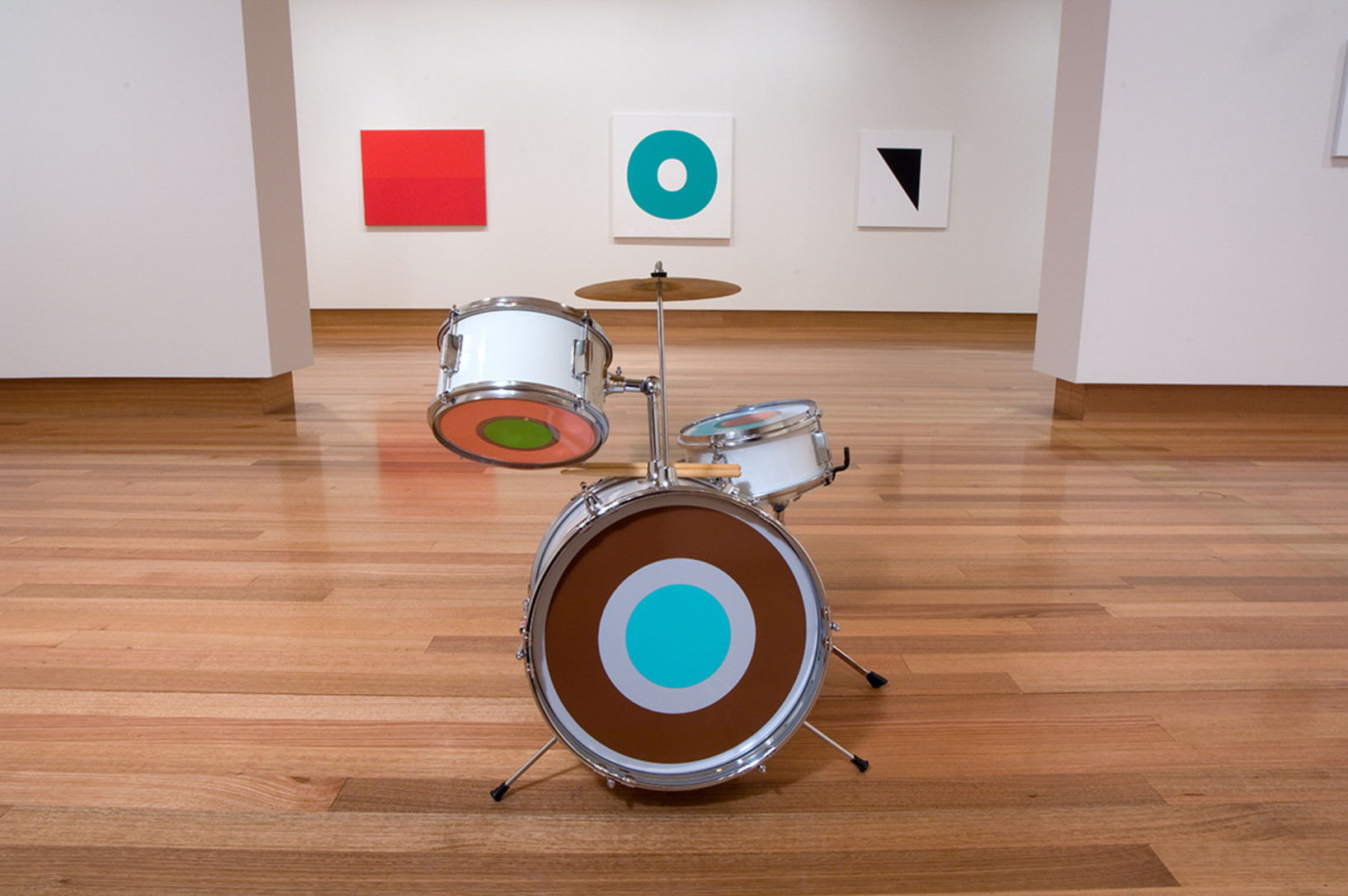 This exhibition is now closed
An exhibition by one of New Zealand's leading contemporary artists.
Julian Dashper is one of New Zealand's most internationally successful contemporary artists. His work focuses on the histories, theories and more general or popular ideas of abstraction, conceptualism and minimalism. Dashper's practice manifests itself in various forms, including paintings, unique photographs of paintings and found objects such as drumkits which he infuses with abstract images.
Date:


10 August – 14 October 2007

Exhibition number:
775
Collection works in this exhibition
1 item