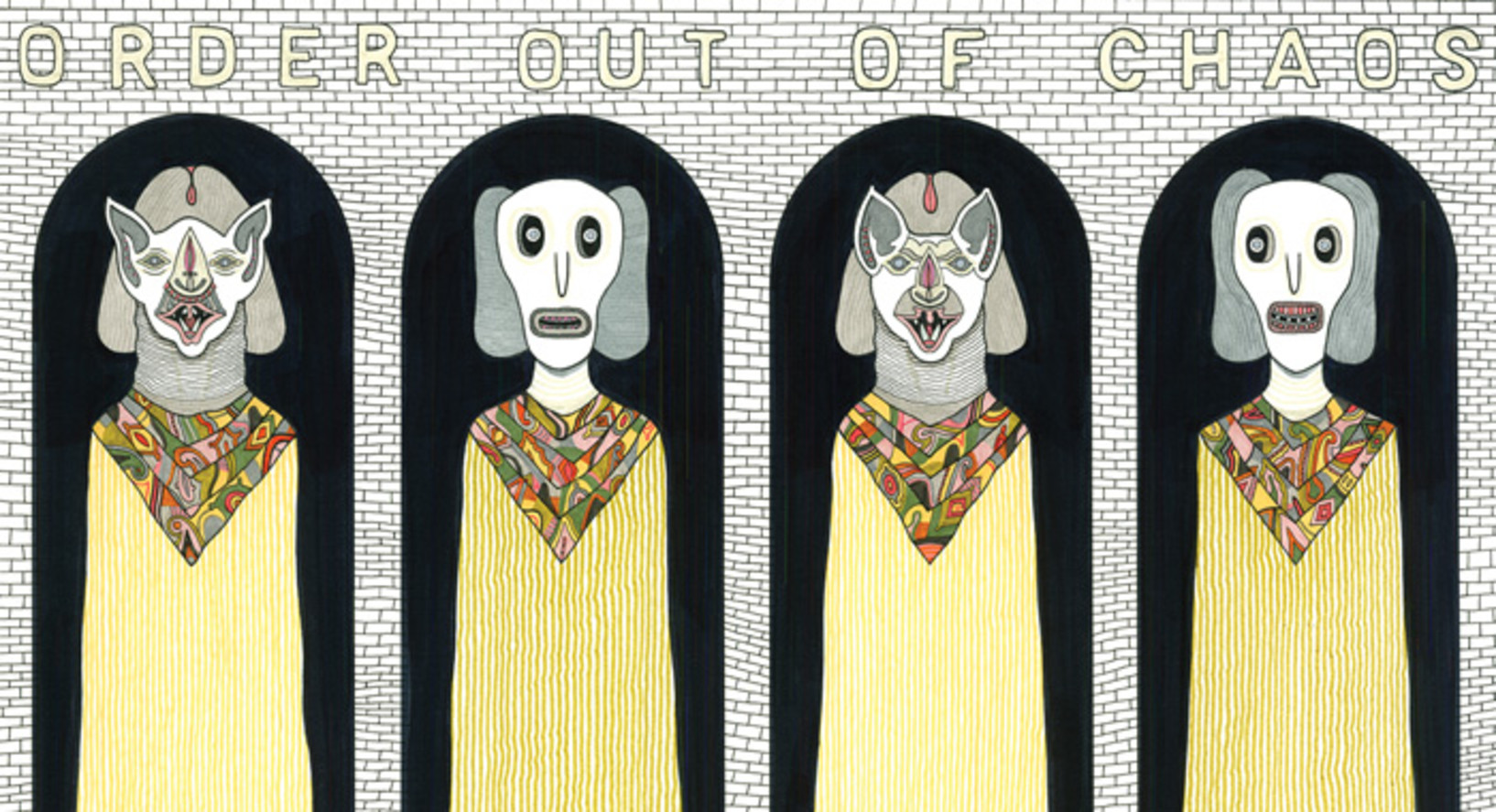 This exhibition is now closed
New Zealand-born, Melbourne-based artist Jess Johnson makes intricate drawings and painted environments that evoke other worlds and parallel realities.
New Zealand born but now based in Melbourne, where she established the well-known Hell Gallery, Jess Johnson uses ink, Copic markers and collage to evoke other worlds, future realms and parallel realities. In Wurm Whorl Narthex, Johnson presents eleven intricate new works on paper, inspired, as she has said, by 'exceptionally unique worldviews and belief systems'. She also extends her elaborate patterns and arcane images across the walls of the gallery itself – as if the universe within each work has flowed beyond the frame and begun colonising the world beyond, 'adding to the gravitational pull of their fiction'.
Installed in April 2013 as part of Populate! – Christchurch Art Gallery's tenth-birthday programme of art around the city.
Date:


10 May – 23 June 2013

Location:
209 Tuam Street
Exhibition number:
947

Part of
Collection works in this exhibition
3 items
Related reading: Outer Spaces