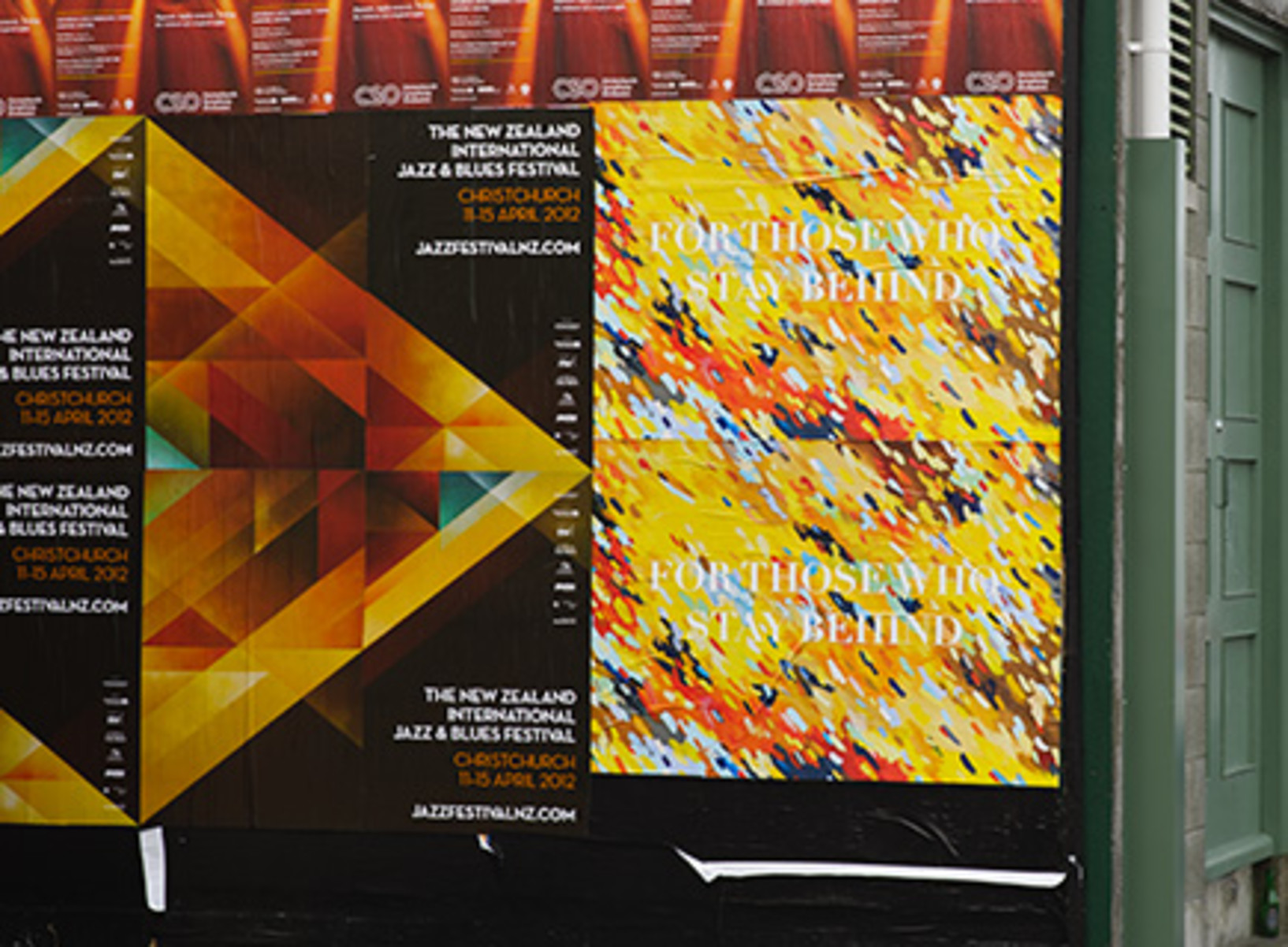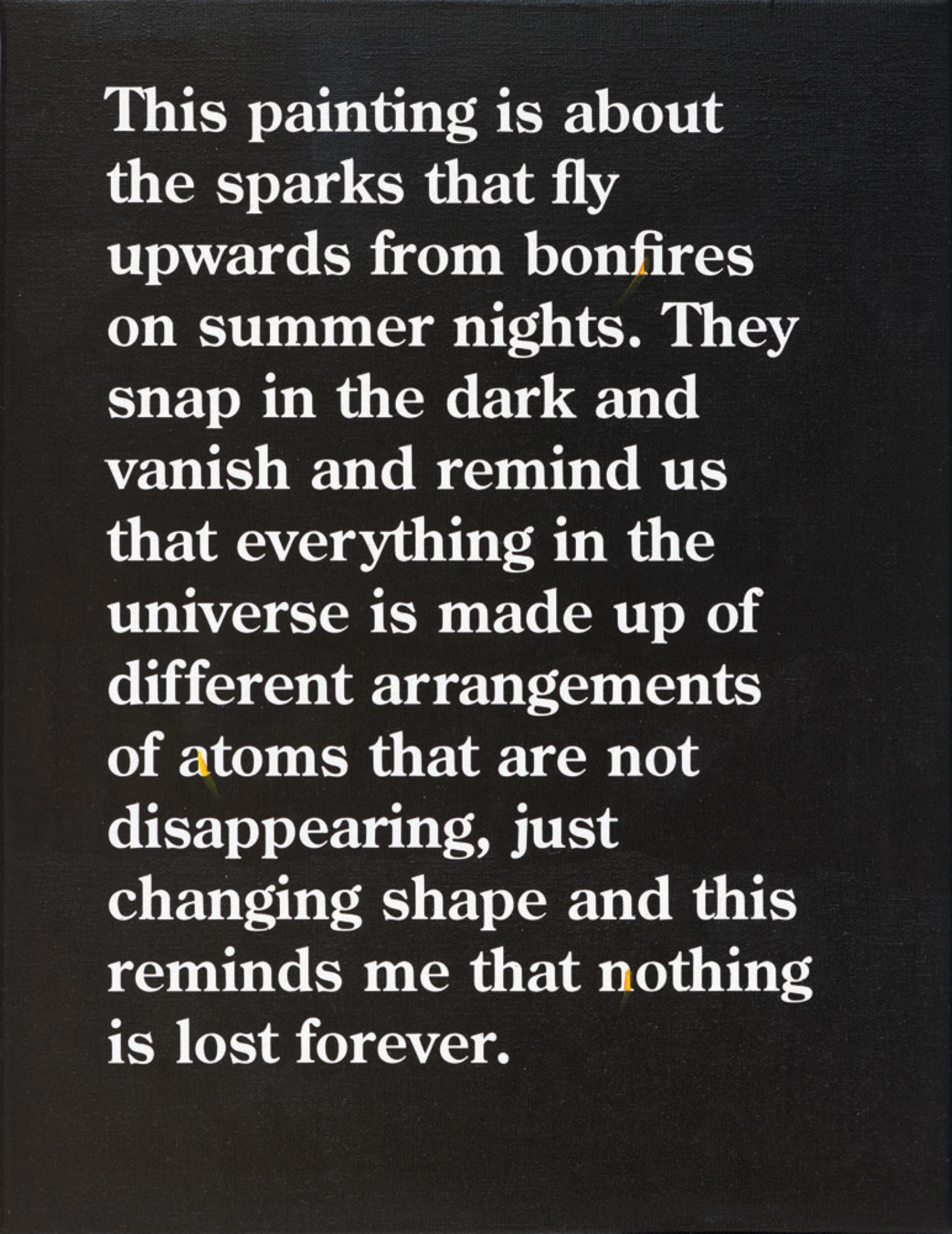 This exhibition is now closed
Keep an eye out for the Gallery's latest Outer Spaces project around town over the next couple of weeks as poster reproductions of three paintings by Auckland artist Elliot Collins appear pasted to bollards and walls throughout the city.
Elliot Collins's word paintings, Everything's Evaporating, Sparks that fly upwards and Walkabout, were not created directly in response to the Canterbury earthquakes but the poignant messages they carry can offer universal glimpses of hope when applied to the devastation that has been experienced since September 2010. Collins had four paintings and a video work in the exhibition Van der Velden: Otira, which was open for just twelve days at Christchurch Art Gallery prior to the 22 February earthquake.
From a glowing billboard on Worcester Boulevard to sculpture on the Gallery forecourt, the Outer Spaces programme ensures there's art to see not just in Christchurch Art Gallery but on it. With the Gallery closed due to the Christchurch earthquakes, we're expanding the programme into the wider city. From vivid murals on huge public walls to night-time video projections in nearby houses, Outer Spaces introduces moments of surprise, humour, colour and wonder to the post-quake Christchurch streetscape.
Related reading: Outer Spaces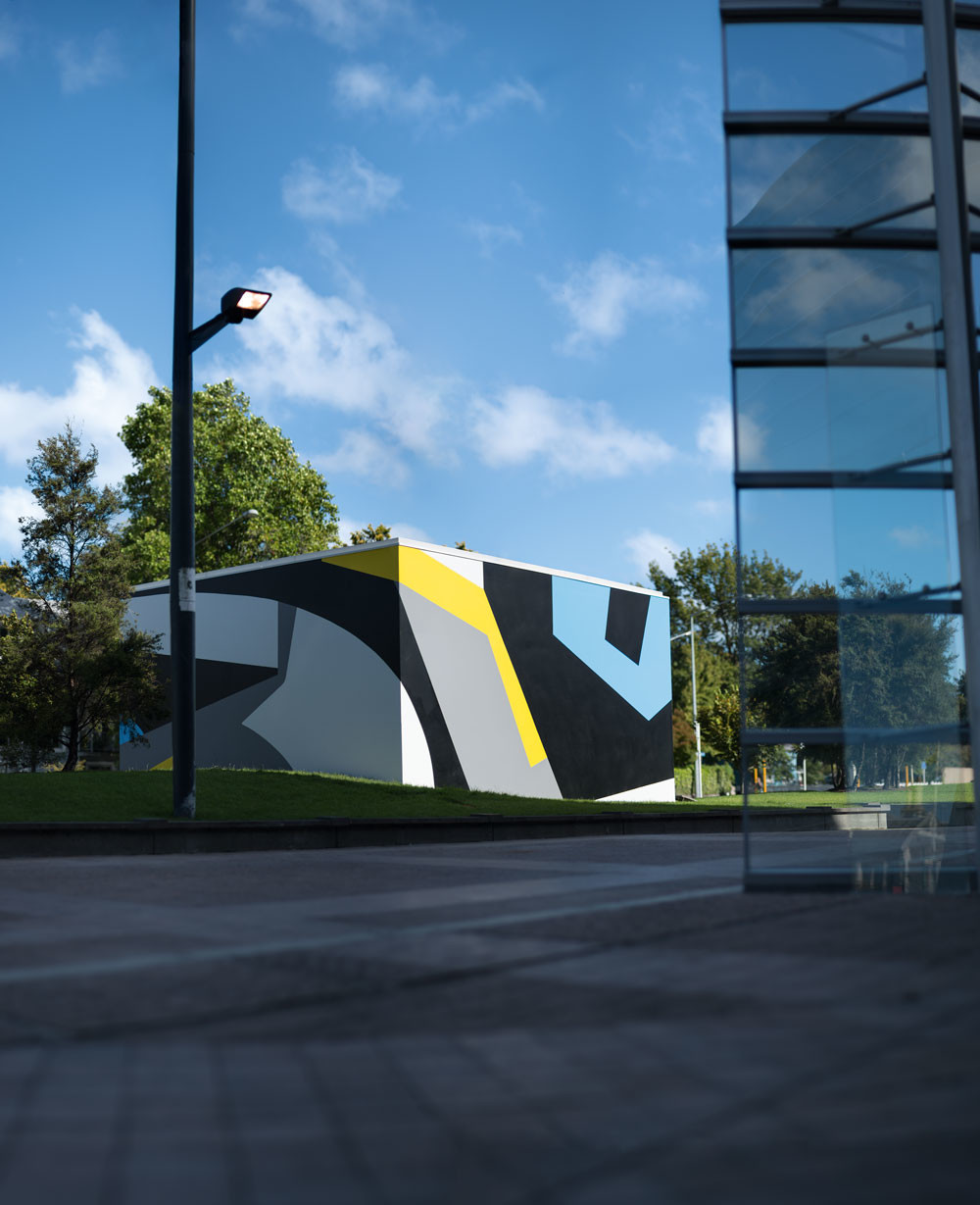 Silent Patterns
When we asked Tony de Lautour to produce a new work for the Bunker—the name Gallery staff give to the small, square elevator building at the front of the forecourt on Montreal Street—he proposed a paint scheme inspired by Dazzle camouflage. Associated with the geometric near-abstraction of the vorticist movement, Dazzle was developed by British and American artists during the First World War to disguise shipping. It was a monumental form of camouflage that aimed not to hide the ship but to break up its mass visually and confuse enemies about its speed and direction. In a time before radar and sonar were developed, Dazzle was designed to disorientate German U-boat commanders looking through their periscopes, and protect the merchant fleets.
Senior curator Lara Strongman spoke with Tony de Lautour in late January 2016.