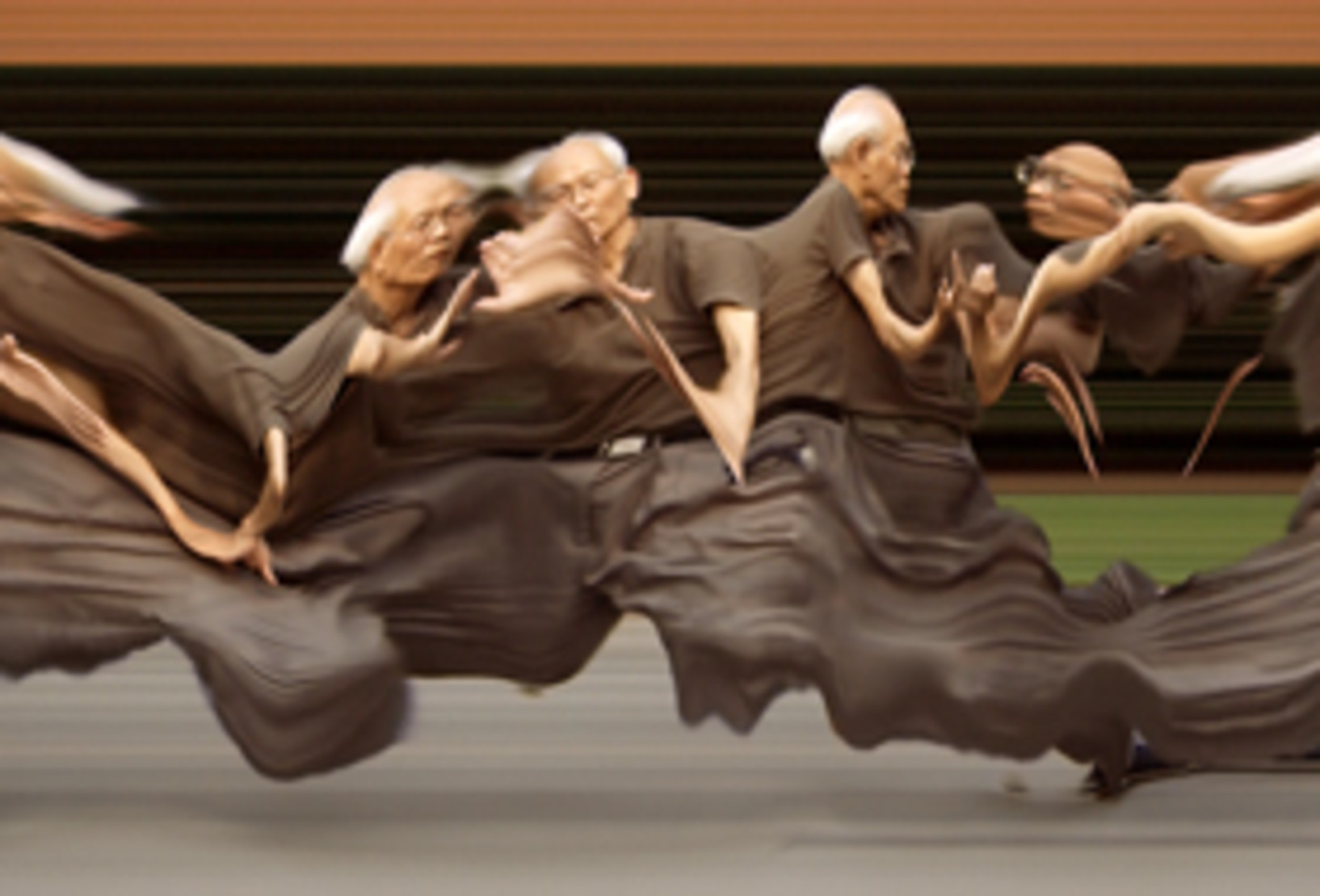 This exhibition is now closed
Hectic city scenes transformed into contemplative meditations of extraordinary beauty.
Hectic city scenes are transformed into contemplative, time-bending meditations of extraordinary beauty in the hands of celebrated Melbourne-based video artist Daniel Crooks. Four remarkable works, all created using Crooks's distinctive 'time-slicing' technique, stretch and fragment everyday sights, disrupting not only our visual experience, but our perception of time itself. The centrepiece of the exhibition is the spell-binding Static No. 12 (seek stillness in movement), which features an elderly man practicing tai chi in Shanghai's Xujiahui Park. Celebrating the slow physical poetry of that discipline, Crooks turns an intimate, 'ordinary' moment into a powerful, complex contemplation on the movement of the body through space and time.
Date:


5 April – 2 June 2014

Location:
209 Tuam Street
Exhibition number:
966
Collection works in this exhibition
1 item
Related reading: Outer Spaces