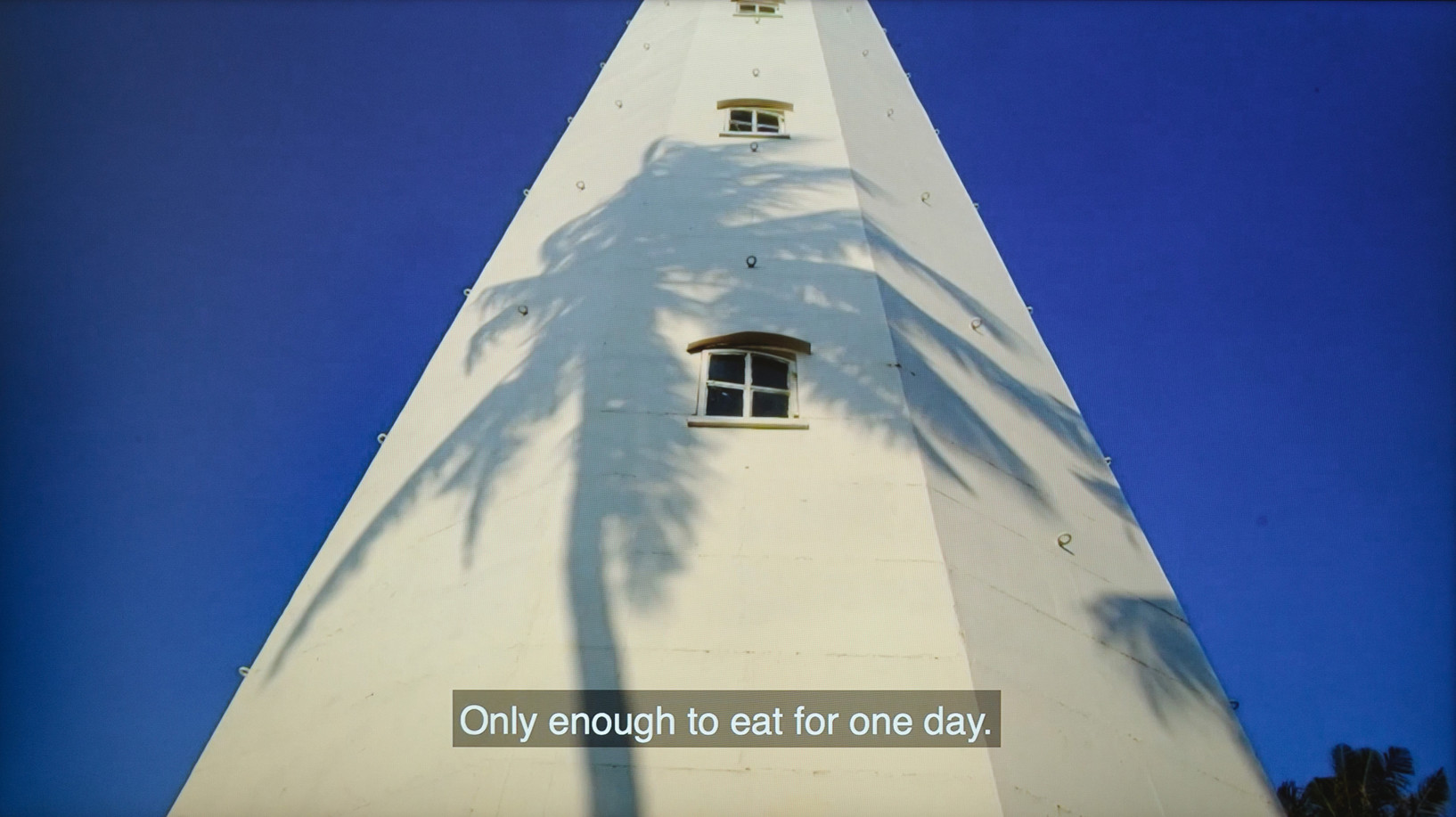 This exhibition is now closed
Ziarah is an Arabic word that refers to an ancestral or spiritual pilgrimage to a gravesite. Developed while artist Bridget Reweti was on residency in the Indonesian city of Jogjakarta, this work traces her attempt to find the unmarked graves of navigator Tupaia and his nephew and apprentice Taiata on nearby Damar Besar Island.
Local Betawi artist and fisher Safir Islami narrates, describing his environmental concerns for the area, his own relationship with the ocean and how he imagines Tupaia may have felt here, far from his home in Tahiti.
Tupaia and Taiata boarded the HMS Endeavour in Tahiti and sailed to Aotearoa in 1769. Tupaia's diplomatic skill and ability to converse with Māori was instrumental in de-escalating violence from the Endeavour's crew toward Māori, and warning oncoming waka taua (war canoes) about the gunpowder on board. In Indonesia late the following year, after a bout of serious illness on the ship, Tupaia and Taiata died only a few days apart.
Guided by translator Edwina Brennan and local fishers, Bridget reaches their resting place. Through shared knowledge and navigation, Ziarah reframes a story that is often dominated by the Endeavour and instead shows us a meaningful relationship between Tupaia, Māori and the waters that connect across time and place.
Date:


7 July – 23 October 2023

Curator:
Melanie Oliver
Exhibition number:
1164