England, b.1862, d.1952
A Reading from Plato
1903
Watercolour
Presented by the family of James Jamieson 1932
585 x 476mm
69/559
Gertrude Demain Hammond was a prolific London illustrator who was also active in exhibiting her watercolours. A Reading from Plato was shown at the Royal Academy in London in 1903 before coming to Christchurch for the 1906–07 New Zealand International Exhibition. There it was purchased by the avid local art collector James Jamieson, who with his brother William, ran one of the city's largest construction companies.
Following his death in 1927, James's family presented many works of art from his collection to become part of the Robert McDougall Art Gallery's founding collection, which at its opening in 1932 consisted of 160 paintings and sculptures.
(Treasury: A Generous Legacy 18 December 2015 – 27 November 2016)
earlier labels about this work
Historicism - the painting of figures dressed in medieval costume - was popular in Victorian times and Gertrude Hammond has strengthened that historical focus by her choice of title. A Reading from Plato was exhibited at the Royal Academy in 1903 and at the 'New Zealand International Exhibition', Christchurch, 1906 -1907.

Hammond used opaque watercolour and tempera and the work shows her special skill in rendering surface textures, capturing the fur trim on the coat, the gleam of the golden chain and the rich textures of the embroidered or brocade bodice.

Born in Brixton, London, Hammond began studying at Lambeth Art School in 1879 and the Royal Academy Schools in 1885. She was awarded a number of prizes at the Academy Schools, and in 1889 was commissioned to make decorative designs for a public building, the first occasion for a woman student to be given such a distinction. Hammond exhibited at the Royal Academy from 1886 to 1903. She also regularly illustrated women's books and magazines.

(Label date unknown)
Related reading: Bill Hammond, Treasury: a generous legacy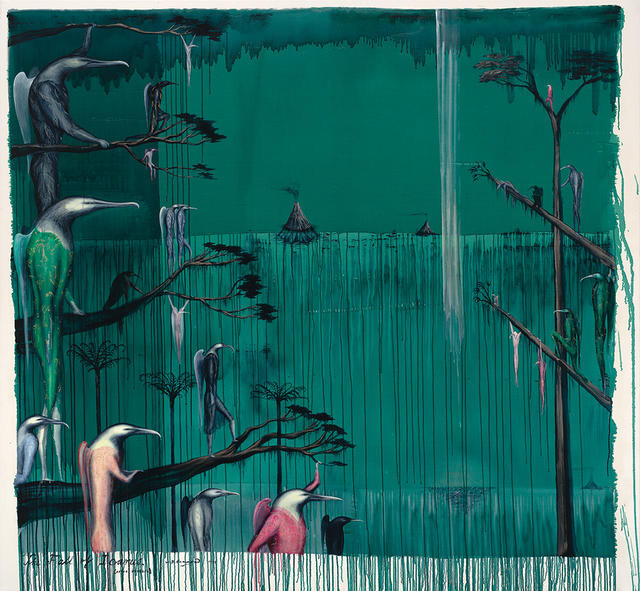 All of us at Christchurch Art Gallery Te Puna o Waiwhetū were very saddened to hear of the death of Bill Hammond over the weekend. Bill's contribution to the art of Aotearoa New Zealand was original and unforgettable and he occupied a special, beloved place within the arts communities of Christchurch and Lyttelton.