c. 1928
Oil on canvas
Osborne Alfred (Alf) Taylor Bequest, 2012
545 x 698mm
2012/046
Having lost his leg while fighting on the Somme during World War I, Archibald Nicoll was confined to painting landscapes in close proximity to where he was able to drive. This is why so many of his landscapes have roads as a central motif. Rather than a hindrance, however, Nicoll put his car to good use and revelled in the freedom it offered, driving all over Canterbury to paint. He would often combine painting excursions with family holidays. The scene in this work is thought to be Balcairn Downs inland from the town of Amberley in North Canterbury.
If you can tell us exactly where this scene is, please contact us.
Related reading: In the Vast Emptiness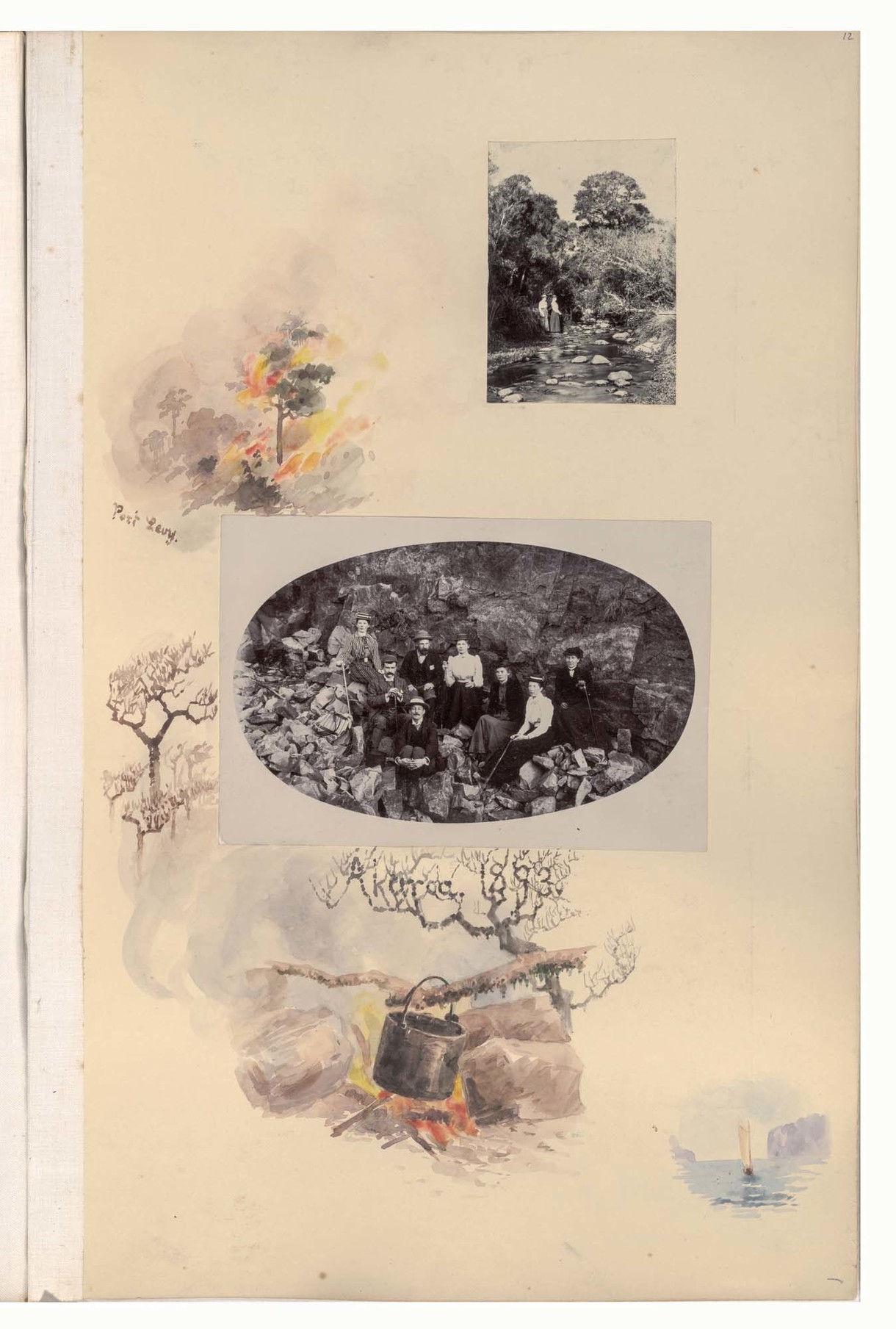 Exquisite Treasure Revealed
Canterbury Museum holds two albums compiled by Diamond Harbour artist Margaret Stoddart. The older of the two, containing images featured in this Bulletin, and itself currently exhibited in the Gallery, covers the period 1886–96. The album is handsomely bound in maroon, and stamped M.O.S. in gold. It contains a sort of travelogue by way of black and white photographs set amongst decorative painting, mostly of native flora, with some locality and date information.