Judith Gifford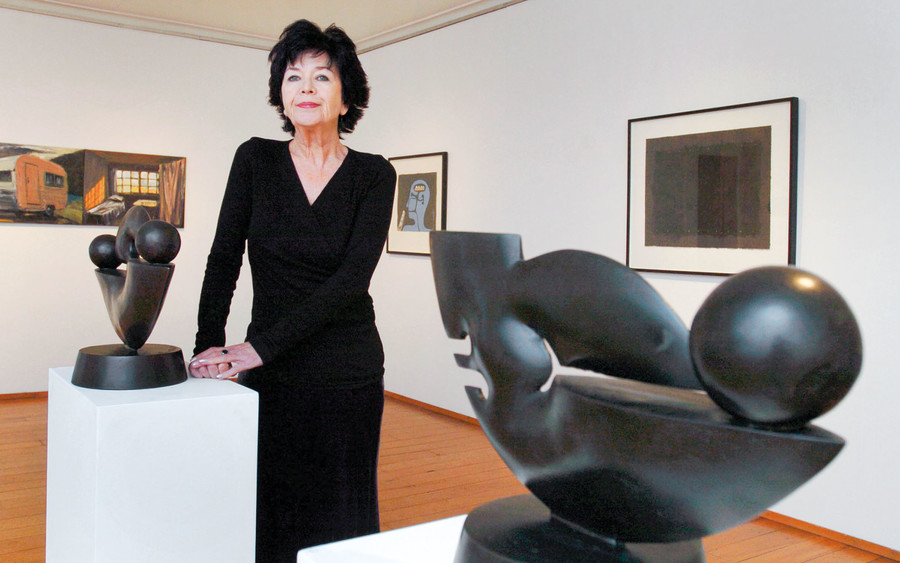 In 2017, Petrena Fishburn wrote in this magazine about the innovative art dealer and arts advocate Barbara Brooke. In this issue, we pay tribute to Judith MacFarlane (née Gifford), who co-founded Christchurch's Brooke Gifford Gallery with Barbara Brooke in 1975 and – following Brooke's death in 1980 – went on to turn it into one of New Zealand's longest-running commercial galleries and a respected mainstay of the Ōtautahi Christchurch arts scene. Over that time, she offered early opportunities that helped launch the careers of many of Aotearoa's now most recognised artists. Judith was a woman with a great eye, wonderful style and a tenacious belief in the importance of contemporary art.
Judith balanced her programme carefully, using sure-selling shows by artists like "the two Bills" (Sutton and Hammond) to offset riskier propositions; newcomers like Peter Robinson, Séraphine Pick, Tony de Lautour and Jason Greig, and also more experimental projects – Billy Apple undertook one of his 'censure' interventions in the smallest of her rooms in 1979. She also showed artists whose works were otherwise unseen in Christchurch, including Richard Killeen, Gavin Chilcott and Gretchen Albrecht.
Lead curator Felicity Milburn remembers first visiting the Brooke Gifford Gallery in the 1990s, with Judith as "a glamorous, but tactful presence in the back office ... She let you take your time, leaving you to really look at things, but was always delighted to discuss the art and artists. It was a place where you could see new work by the 'big guns', which was always exhilarating, but also come across up-and-coming artists who were less known about. The openings were inter-generational affairs, with the more established artists leaning benevolently against the walls, sipping cut-rate wine, interested to see what the new ones were doing. Judith cultivated an appealing air of slightly distracted serenity, but when it came to advocating for her artists, helping with loans or selling a work, she was all business." Milburn recalls walking into a Tony de Lautour exhibition there in 2002, spotting the monumental black and white Landscape with its zeitgeisty '@' symbol, and putting a hold on it straight away: "it was a 'goosebumps-on-the-arms' situation – I knew immediately we had to have it."
Over the more than three decades of its operations – ceased shortly after the Canterbury earthquakes – the Gallery made many purchases for the collection through the Brooke Gifford, including some now very well-known works. Bill Hammond's The Fall of Icarus (after Brueghel) is one of the best- loved paintings in the Gallery's collection and was acquired in 1996, ten years after the purchase of The look of love plus the sound of music. Hammond, in an interview for the Gallery's recently released book on his work, remembered Judith as an art lover, greatly admired by other dealers, including Peter McLeavey: "They knew she had the eye." Another visitor favourite, Ralph Hotere's Dawn/Water Poem was bought from a Brooke Gifford show in 1986, with the support of the Queen Elizabeth II Arts Council (now Creative New Zealand). The Gallery also acquired significant holdings from Don Peebles, Richard Killeen, Olivia Spencer Bower, Pat Hanly, Margaret Dawson and Barry Cleavin, including the 10-work suite of etchings Moeraki – A Place To Rest By Day.
The highlight for curator Peter Vangioni is a selection of three Letraset drawings by Carl Sydow. "These were part of Carl's extraordinary showing, just after the Brooke Gifford had opened in October 1975, of twenty-five examples of what he called drawings in which geometric shapes of Letrafilm and Letratone were arranged on paper. Poignantly, they point towards what would have become some extraordinary sculptures by the artist, but these were never to be realised as Carl was dead within two months of his Brooke Gifford show." Sydow was an artist Judith admired greatly and in 2009, along with Quentin MacFarlane, she donated a superb sculpture, Small Standing Construction II, to the Gallery's collection.
Philippa Blair, whose Canberra Spirit Woman and South Island Mountain Cloak were purchased from the Brooke Gifford in 1985, says of Judith: "I was very fortunate to have, in my home town of Christchurch, a long friendship as well as a terrific art dealer in Judith Gifford. Between 1982 and 2004 I had nine solo shows and was included in approximately five group exhibitions at the Brooke Gifford Gallery. I felt privileged to exhibit in that lovely space in Manchester Street and be in the company of very inspiring, gifted artists. Judith was always a great pleasure to work with and I respected her judgement, intelligence, perception and her earthy sense of humour! Professionally business-like and trustworthy, she brought a serious tone and grace to the local Christchurch art scene. Although naturally reserved, she was always an elegant, gracious person with great style, impeccable taste, wit, poise and inner strength. We had a lot of fun together; she enjoyed a bit of gossip, she could be very funny, and I am grateful for her patience and support of my (on occasions) unpredictable and more experimental work."
Two early works by Joanna Braithwaite, Animal Fate and Horse III, were bought in the 1980s. She remembers Judith well: "She was not only a much- loved dealer with terrific instincts; she was a style icon… She had a passion for Clarice Cliff ceramics and Art Deco furniture, a fascinating art collection and an absolutely superb wardrobe. She was loyal and supportive to the artists she represented. You knew when she walked into the room at a Brooke Gifford opening – she just commanded respect, and behind her glamorous exterior was a wonderful sense of humour."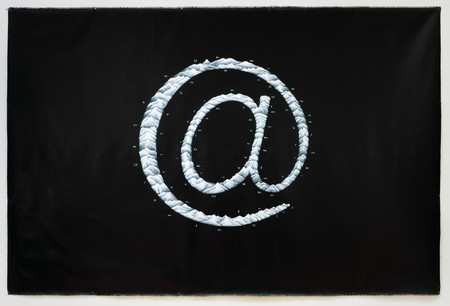 For Tony de Lautour, Judith and the Brooke Gifford gallery were a big part of his career: "I will always appreciate her for the faith she showed in my work as a young artist by giving me the opportunity to participate in a group exhibition in the early 1990s. It led on to almost twenty years of exhibiting with Judith, until the closure of the gallery after the earthquakes. Exhibiting at the gallery and dealing with Judith was always a pleasant experience. I admired the way she followed her own instincts and gathered up an incredible group of artists and the effortless way she sold art by giving the buyer the space and time to make their own decisions. She was a smart businesswoman who always paid the artists straight away and above all was friendly and encouraging to young artists as well as young collectors, letting them pay off works over a long period. As a student, I paid off a $125 Hotere lithograph over the course of a year – a sale that Judy treated with as much importance as someone spending thousands of dollars on a painting."
Many of the Gallery's works by Denise Copland came from the Brooke Gifford, including prints from her Indigenous and Survival series. "I will always be grateful to Judith for giving me the opportunity to exhibit in her superb Brooke Gifford Gallery," she says. "She was encouraging and clearly had a deep and enduring appreciation for art. She had the Midas touch when it came to selling my work and that of many other New Zealand artists. RIP, Judith.