Director's Foreword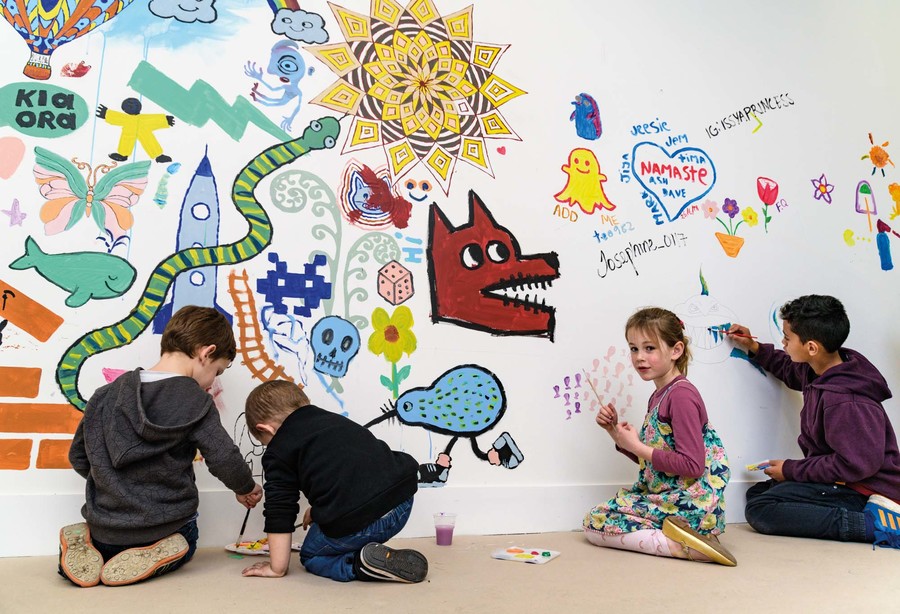 Welcome to the spring 2018 issue of Bulletin. As I write this, it is one of those truly beautiful, crisp Christchurch days outside. Our classroom, our gallery spaces and the NZI Foyer are full with holidaying children creating their own works of art, using our Art Explorer activity trail to discover our galleries or constructing precariously leaning structures in the Imagination Playground. It's lovely to see the place buzzing with so much creativity and exploration.
Behind the scenes, staff are working towards our spring and summer season of exhibitions and the stories and events that support them. In this edition of the magazine, curator Felicity Milburn looks at artist Juliet Peter's time in London in the 1950s. Juliet, who always trod her own artistic path, travelled to the UK to study with her husband Roy Cowan, and there produced a remarkable body of prints that put the viewer in the heart of bustling, post-war London.
Also in development as I write is a spectacular new project for the Gallery by Christchurch-based artist Steve Carr, Chasing the Light. We're pleased here to be able to reprint Anthony Byrt's essay on Carr, which was published in his This Model World in 2014. As this Bulletin was being produced Carr's project was beset by delays, from inclement winter weather to ill-placed livestock – in the December issue we look forward to illustrating the work fully. In the meantime, Byrt's essay provides a fascinating introduction to the way in which Carr approaches his work.
Senior curator Lara Strongman interviews two artists whose works are currently gracing some of the more unusual exhibition spaces of this building – Marie Shannon, whose Aachen Faxes is on display in our lift, and Lonnie Hutchinson. Hutchinson's Hoa Kōhine (Girlfriend) illuminates our Gloucester Street façade, and is a multi-layered work that celebrates sisterhood and close female friendships. Shannon, whose superb Rooms found only in the home exhibition is on display until 2 December, reflects on failure and domesticity.
Curators Nathan Pohio, Ken Hall, Felicity Milburn and Lara Strongman continue our efforts to mark the 125th anniversary of women claiming the right to vote in Aotearoa New Zealand, by focusing on four contemporary works by women artists that assert a powerful presence in our collection. And poet, essayist, editor and artist Gregory O'Brien, who was recently included in Ashburton Art Gallery's The Water Project, looks at some of the conflicting meanings associated with the word, and colour, green in our increasingly irrigated, and intensively farmed country.
We've also got a first for Bulletin with a page for colouring-in… as attendees of our Public Programme will discover, it's an activity that has been linked to increased well-being. However, here we're using it to draw attention (see what I did there) to our new project, Wall to Wall. This October we're encouraging everyone in Ōtautahi Christchurch to join us in a massive public paint-out of one of our downstairs gallery spaces. It's your chance to make your mark on the Gallery walls. Pick up a paintbrush and create your own masterpiece, or work with friends and family to make a bigger splash. We'll provide all the materials – you just need to bring yourself and your artistic flair. Why not use this Bulletin to get some practice in and hone your chops.
Our pagework comes from Christchurch-based artist Darryn George, My Favourite is supplied by musician Nick Harte, and our postcard is from Rebecca Galloway in Montreal, Canada. We also feature our yearly roundup of activities at the Gallery, and it's pleasing to note that we had 388,968 visitors over the past financial year – a fantastic thirty per cent up on last year. You can check out a range of other results and our award successes in our Year in Review.