B.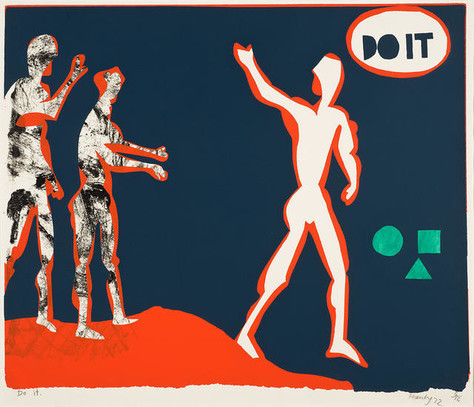 Director's Update
Note
With a welcome shift back to Level 2 in our collective fight against COVID-19, we are delighted to reopen our doors to visitors.
Many of you will be wanting to spend time, relax, escape, contemplate and seek inspiration in the presence of great art. From our own experiences over the past decade here in Ōtautahi Christchurch, we know that art has a significant role to play in the way we heal. This time the scale of pain is global, but the importance of art remains the same. Art can help us make sense of the world in nonsensical times. It can take us away to moments of calm and encourage us to not only think about how we perceive the world and our place in it, but how others do, too. Artists can generate ideas, open conversations and seek answers; art can help us move through times of adversity.
The Gallery has always been a safe space, and we will be working hard to maintain the highest levels of safety for our visitors and staff. To that end, when you visit, you'll notice a few changes. We are limiting the numbers of visitors inside the building at any one time. We're a big building, with big spaces, so keeping to social distancing rules won't be a problem. On your arrival, we will be taking your contact details to ensure that we can contact trace, should that need arise. And we will be increasing the cleaning and sanitising of all our spaces to reduce any risk to you and our team.
You may have noticed that our online activity has increased during the lockdown. As we moved into Level 3, some on-site activity was able to increase also. We've been busy to ensure that there will be lots to see when you return, including Frances Hodgkins: European Journeys which will still close on 1 June – don't miss this one, it's not with us for much longer. We also have a few new shows you may not have seen yet, including Uncomfortable Silence, an exhibition of work by eight emerging artists, and Gathering Clouds, a collection of vast and breath-taking skies. Passers-by may have noticed something happening to the east wall of the Gallery. This massive new wall painting by artist Kelcy Taratoa is part of our major new collection exhibition we're hanging this month called Te Wheke: Pathways Across Oceania. Like the exhibition, the wall painting is still under construction but keep a watch on all of our social media channels and do come and visit the Gallery soon.
We very much look forward to seeing you back!