B.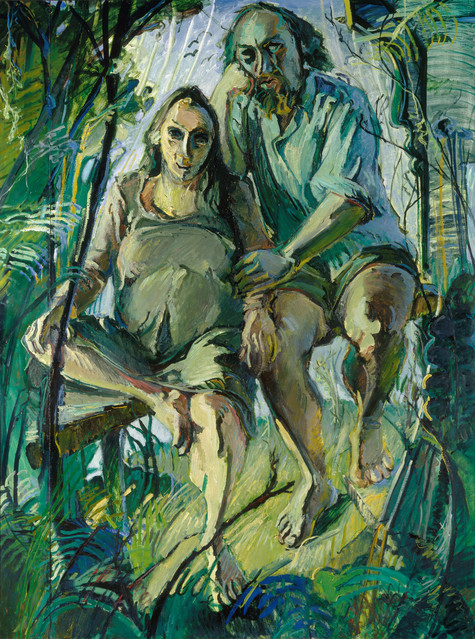 Alan Pearson, 1929–2019
Note
Christchurch Art Gallery was saddened to hear of the recent death of Alan Pearson. Originally from Liverpool in England, Pearson moved to Aotearoa New Zealand as a young man in 1956 and studied at the University of Canterbury School of Fine Arts. Totally committed to his practice, and never one to shy away from confrontation, he painted full-time from 1978 and exhibited extensively throughout New Zealand. He lived and worked mainly in Ōtautahi Christchurch before moving to Australia in the early 2000s.
Pearson was known for landscapes, expressive abstract works and, especially, his psychologically charged portraits. "Given the opportunity to study someone, I look for the moment behind the public mask," he once said. "That moment relates to time, and its revelation, if it comes at all, will come in small fractures of time, like an unconscious moment, a turn or tilt of the head, a brief lifting of the mask that conceals their 'innermost' selves from view." The subjects of Pearson's portraits were his family, close friends, fellow artists and – notably – himself, encapsulating a wide range of moods and ages. The Gallery held a major retrospective of Pearson's work, Heaven and Blood, in 1999.
You can view all the works by Pearson from the Gallery's collection here.