B.
Across the Main Divide
Behind the scenes
One of the great benefits of living in Christchurch, especially post February 2011, is the amazing alpine playground that lies within easy reach of the city – the mighty Southern Alps.
A recent road trip to the high country brought to mind John Hoyte's (1835-1913) watercolour painting Punchbowl Falls, which depicts a tower of falling water near Arthur's Pass. Hoyte, who spent much of his career in Auckland, is today highly regarded for his watercolour views of the Pink and White Terraces and the Auckland region. In the summer of 1874–5 however he made the journey south – spending time in Christchurch and visiting Banks Peninsula before travelling across the Southern Alps via Arthur's Pass and the Otira Gorge.
Punchbowl Falls is a rare example of the artist's work from this trip. Hoyte often took liberties with the compositions in his works and in Punchbowl Falls, painted later in the artist's studio, he has radically altered the foreground creating a more sedate and picturesque scene than the wild, rugged mountainous landscape that dominates the Arthur's Pass region.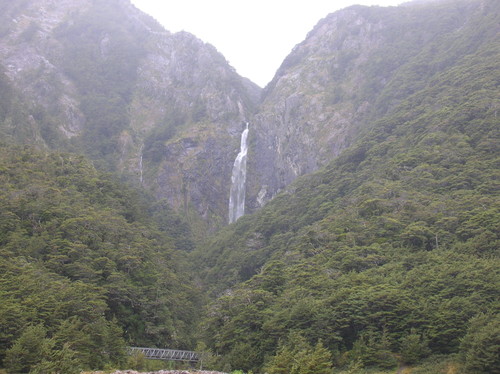 The Gallery's first director, William Baverstock, made a conscious effort to acquire historical paintings relating to the Arthur's Pass / Otira region in the mid 1960s, with the three key acquisitions being the above example by Hoyte (purchased in 1967), Petrus van der Velden's Mount Rolleston and the Otira River (purchased in 1965) and John Gibb's Clearing up after rain, foot of Otira Gorge (purchased 1964). It was great foresight on his behalf to secure these important paintings of the Southern Alps for the Gallery's collection.