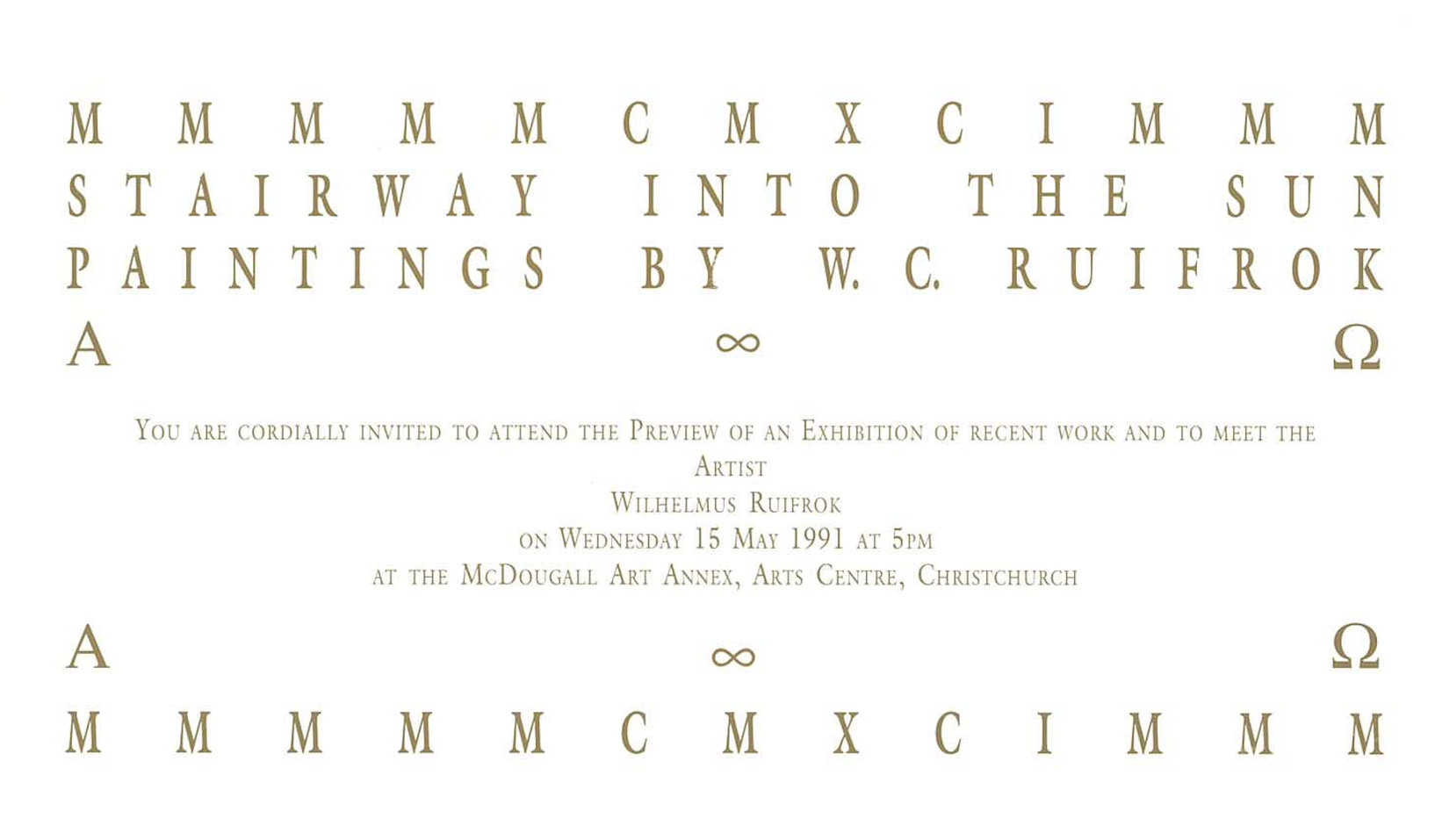 This exhibition is now closed
From My 16 to June 11 the McDougall Art Annex will present an exhibition of recent work by Christchurch painter Wilhelmus Ruifrok.
Ruifrok has exhibited extensively throughout New Zealand since 1974. He graduated from the Christchurch Polytechnic in 1971 with a Diploma of Graphic Art, and attended the School of Fine Arts at the university of Canterbury in 1972.
Ruifrok is an idiosyncratic artist who draws on a richly eclectic vein of sources to produce his distinctive paintings. Following a trip to Holland in 1978 where he studied the works of Vermeer, Rembrandt, Dali and Bosch in public collections the influence of these artists began to form a presence in his painting. Another strong influence of Ruifrok's work is psychedelic graphic art of the sixties.
During the 1980s Ruifrok has both designed and performed in a number of theatrical events. His large, ornately decorated paintings, often appear like stage settings in which he has grouped a weird panoply of characters who contort and writhe under Ruifrok's direction.
Of Ruifrok's work, Garth Cartwright has written:
"Ruifrok's paintings give off a camply aggrieved feel – they're fractured allegories whose mood is, at once, doomed and hopeful, mysterious and satirical. For now he's somewhere between German surrealist max Ernst and flashy science-fiction film Cherry 2000, dancing on the fine line that divides a kitsch clown from a visionary painter."
It will be an intriguing and thought-provoking exhibition by a local artist of great individuality.
('Wilhelmus Ruifrok', Bulletin, No.73, April/May 1991, p.3)
There is more information about this exhibition in Bulletin No.74.
This exhibition was held at the McDougall Art Annex in the Arts Centre.
Date:


16 May – 11 June 1991

Exhibition number:
479