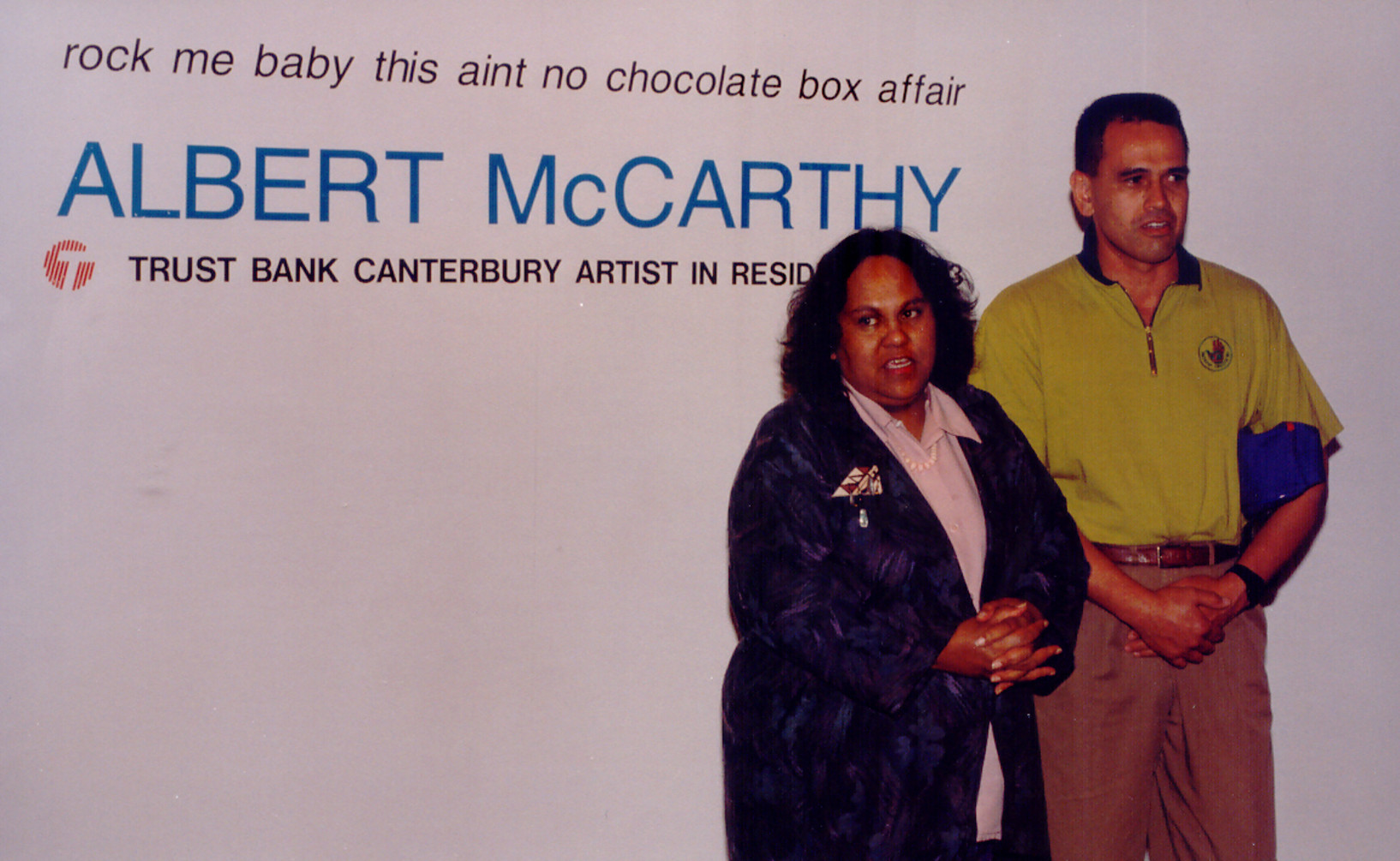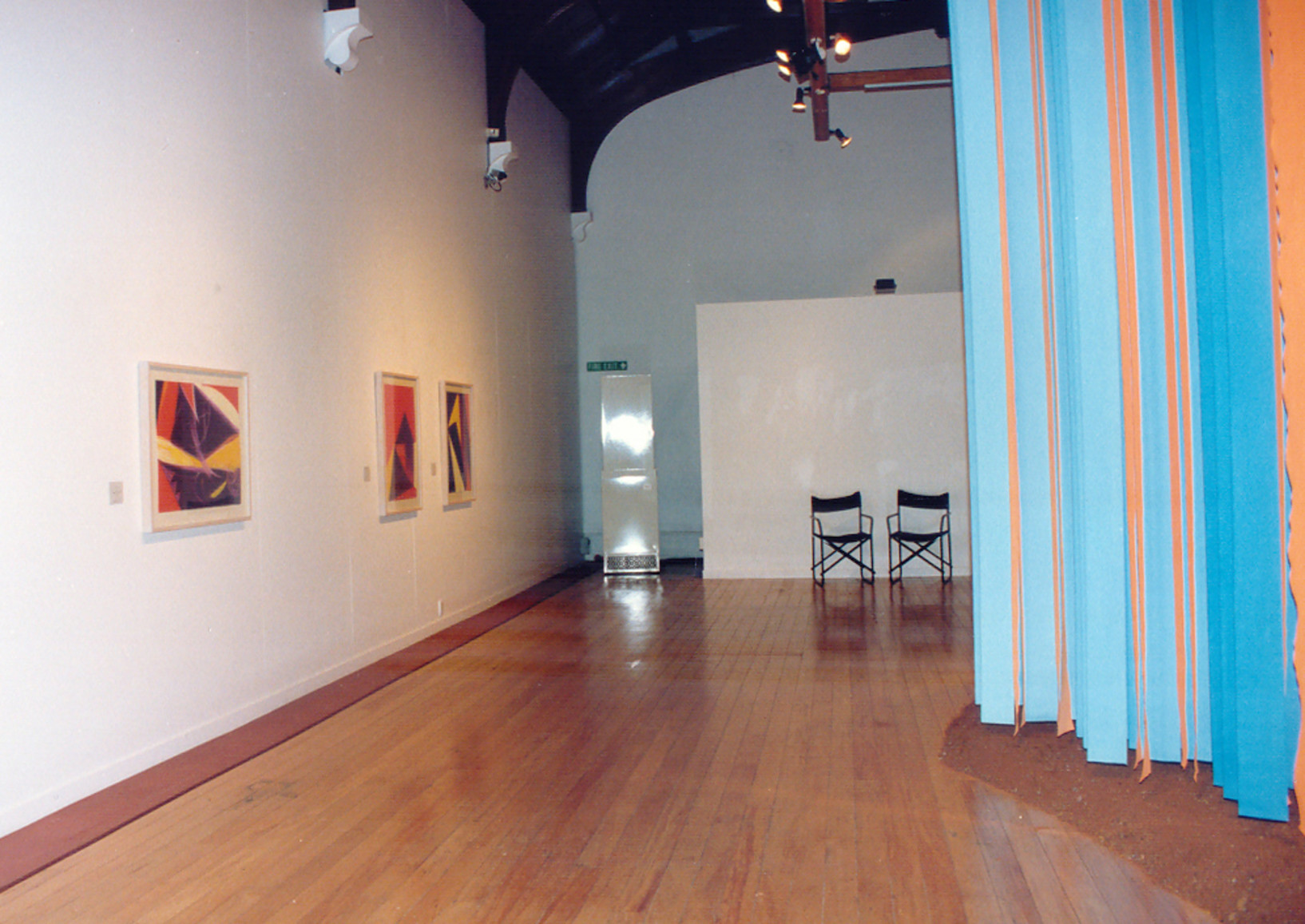 This exhibition is now closed
This exhibition, by Albert McCarthy, marks both the end of his year as the 1993 Trust Bank Canterbury Artist in Residence and the award itself. In it, in his trademark multi-disciplinary style, McCarthy exhibits both works on paper and an untitled canvas and earth installation.
A process of abstraction and principles of misrepresentation and exploitation are the source of inspiration for McCarthy's exhibition. He explores environmental and cultural concerns through his symbolic interpretation of the Maori creation myth which describes the separation of Papatuanuku (the earth mother) and Ranginui (the sky father). With this installation. McCarthy gives tangible form to his belief in the sanctity of the environment which provides the basis for everything we need to live and which is, therefore, precious.
The focus and principal component of this exhibition is the striking blue and orange untitled installation made up of 14 individually hand painted strips of canvas. The vibrant colour is imbued with symbolic meaning as it represents the sky and earth gods Ranginui and Papatuanuku. Beneath the canvas a layer of earth brings a literal element back into the myth's presentation. The work is of an impressive scale. It measures just over five metres in length, is three and a half metres high and nearly two metres wide.
Albert McCarthy (Ngati Tuwharetoa) was born in the central North Island town of Taumaranui in 1954 and is of Maori, Samoan and European ancestry. He trained as a teacher in Palmerston North, where he currently lives. He also attended the Ilam School of Fine Arts at the University of Canterbury in 1979.
McCarthy received his first art award and began exhibiting while still a teenager. Since then, he has continued to receive awards, has had numerous solo shows and been represented in group exhibitions at national and international levels. His work is in public and private collections throughout New Zealand as well as private collections in Australia, USA and Europe.
('Rock me baby, this aint no chocolate box affair', Bulletin, No.88, February/March 1994, p.2)
This exhibition was held at the McDougall Art Annex in the Arts Centre.
Date:


11 February – 20 March 1994

Exhibition number:
547