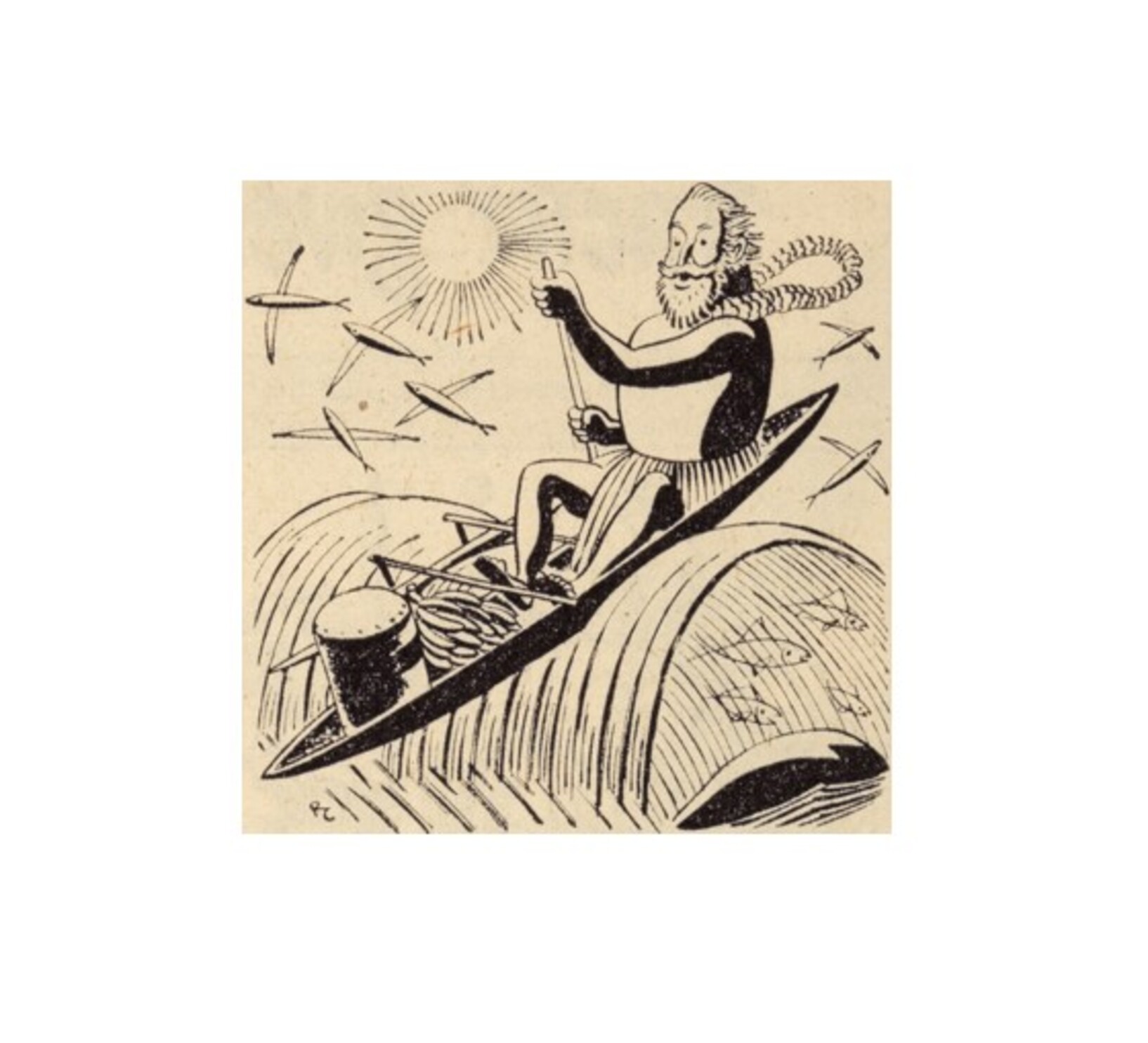 This exhibition is now closed
Robert Gibbings' South Pacific books and prints.
Irish artist and author Robert Gibbings (1889–1958) made two trips to the South Pacific, the first in 1928 and the second in 1945.
This collection of prints, books and magazine articles shows some of the results of those journeys: beautifully crafted books and the exquisite wood-engravings created to illustrate them.
On both trips he visited Aotearoa New Zealand, where he became something of a celebrity, delivering lectures and appearing frequently on the radio, often reading from his own books. He befriended the artist Russell Clark with whom he regularly corresponded.