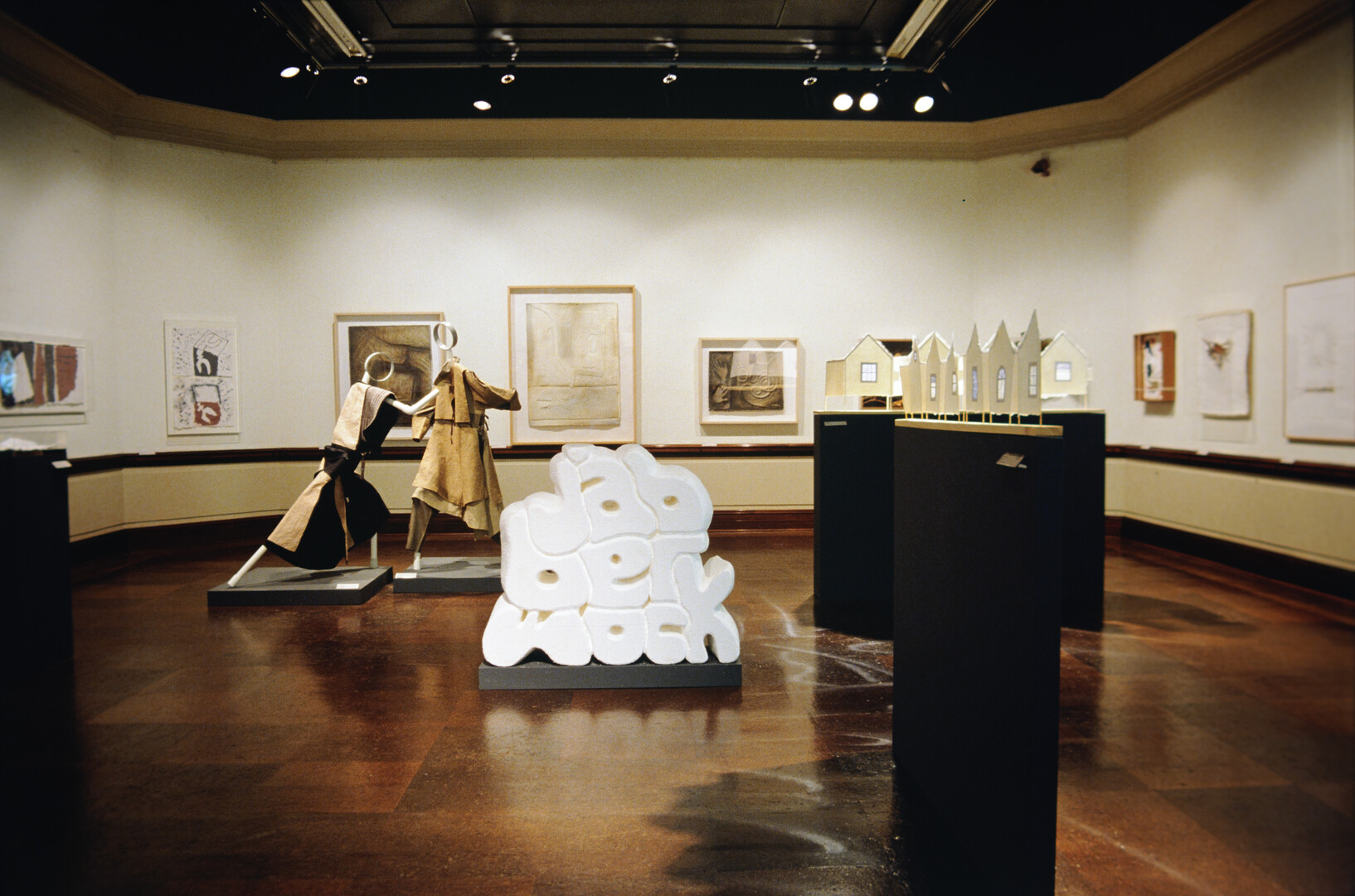 This exhibition is now closed
A collection of contemporary Australian works on, and with, paper, curated by Tim Payne of the Jabberwock Papermill in Tasmania. This mill was established in 1978 and is held in high esteem throughout the Southern Hemisphere for the quality of work it produces.
The artists represented are Denese Oates, Tim Payne, Judy Silver, Guy Warren, Kay Lawrence, Ruth Faerber, Penny Wells and Gaynor Cardew (who has collaborated with dress designers Paule Pratten and Dorothy Hierel to produce two examples of handmade paper clothing for the exhibition).
This exhibition is a part of a composite exhibition titled Paperchase curated by the Robert McDougall Art Gallery as its contribution to the Christchurch Festival. As the title suggests, paperworks in their many forms will be featured.
('Jabberwock', Bulletin, No.31, January/February 1984, p.2)
Part of Paperchase, exhibition number 306
Date:


6 March – 22 April 1984

Exhibition number:
306a