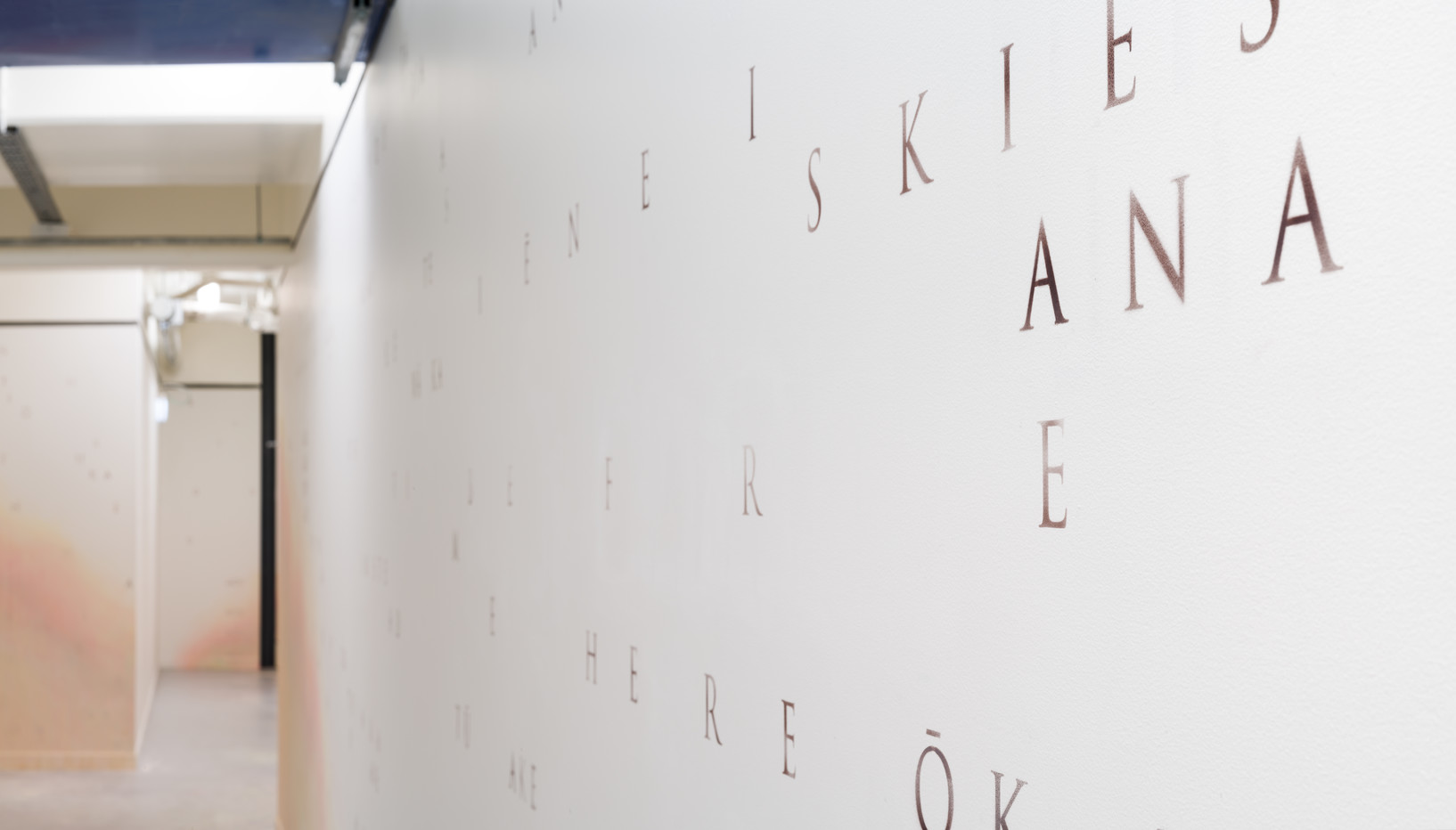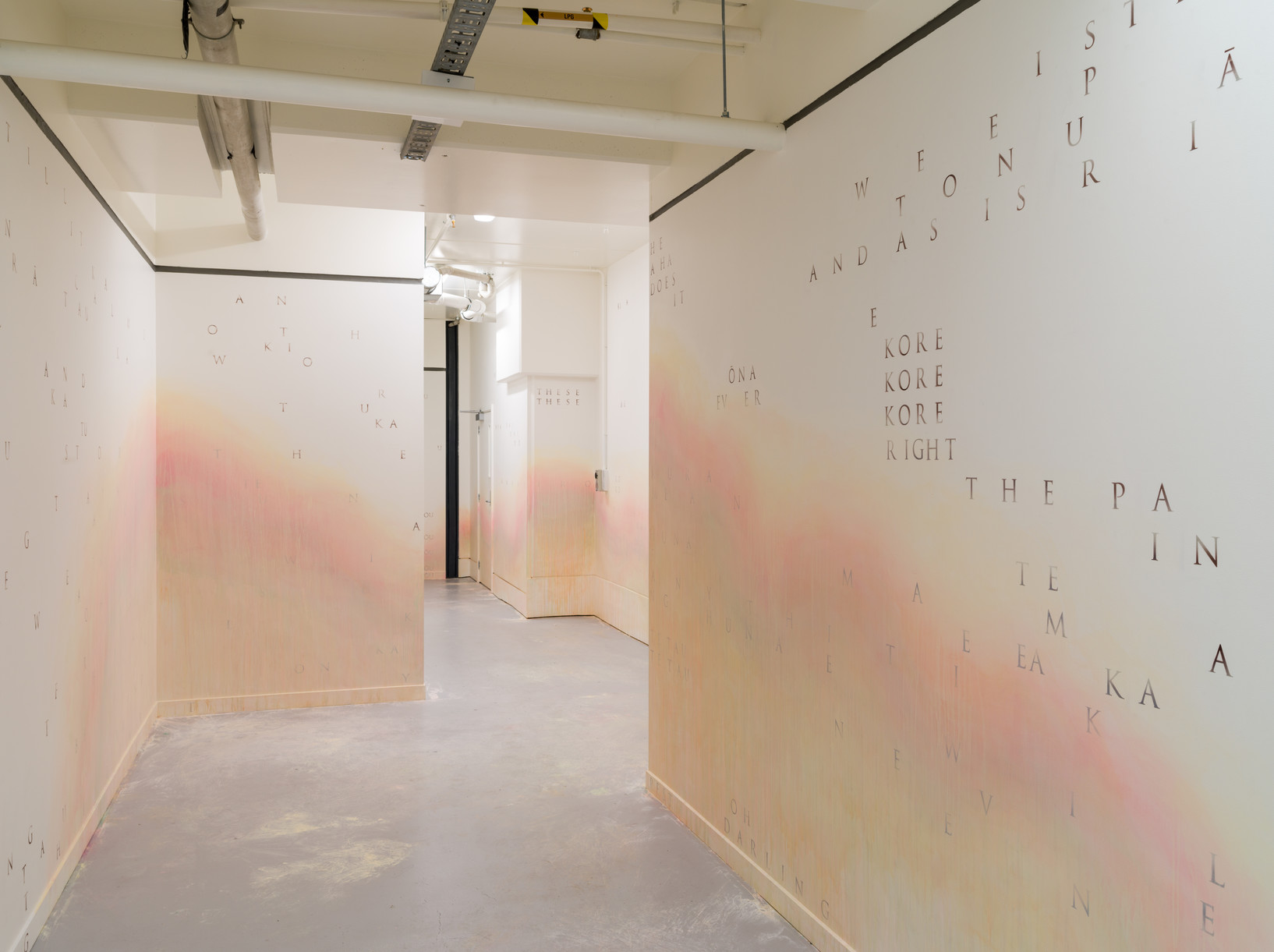 This exhibition is now closed
A fragmented and poetic wall painting by Natalia Saegusa (in collaboration with Corban Te Aika and Isla Reeves Martin).
Located between the Gallery car park and Gloucester Street, this poetic wall work explores Natalia Saegusa's interest in the possibilities and insufficiencies of language. Alluding to the way a sense of intimacy and belonging can be concentrated within particular words or artefacts – and how slippages across time, language, culture and space can result in the loss, distortion and addition of meaning – Saegusa's original text was first translated into Te Reo Māori and then reinterpreted in English by Corban Te Aika of Ngāi Tahu. In an action Saegusa has likened to a cursor moving across a computer screen or an eye scanning a page, as each viewer passes through the space they piece the fragmented text together into a new order.