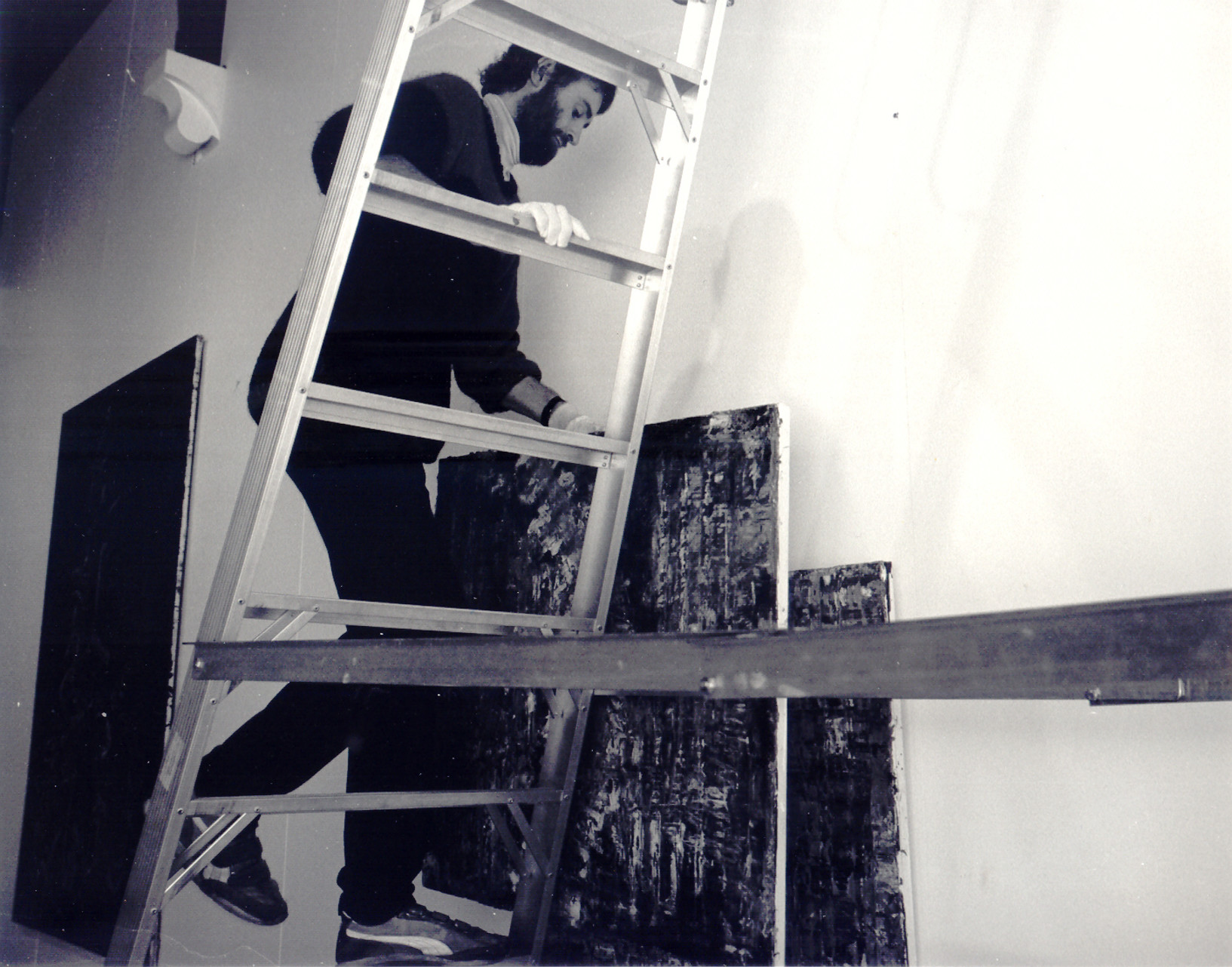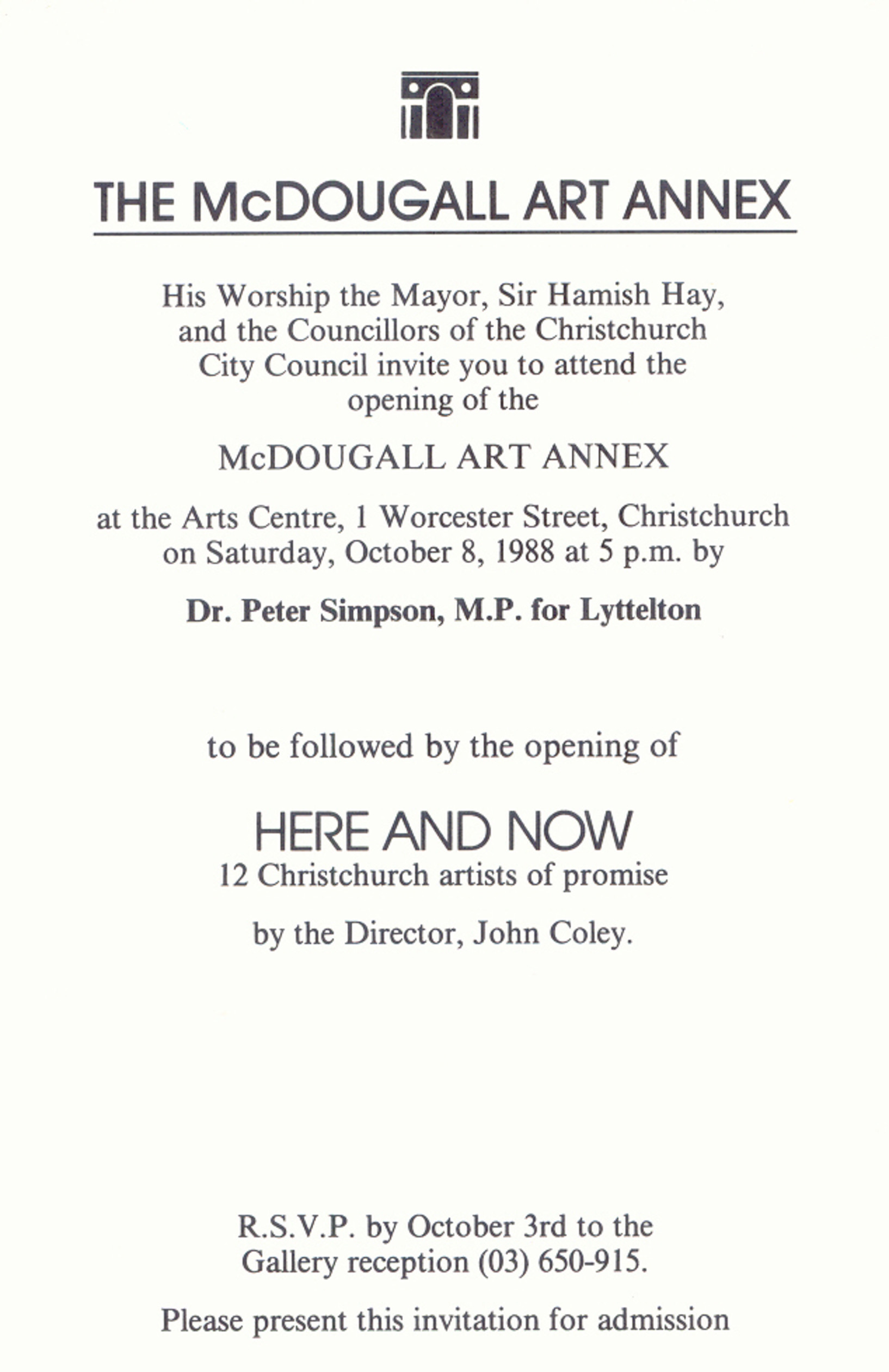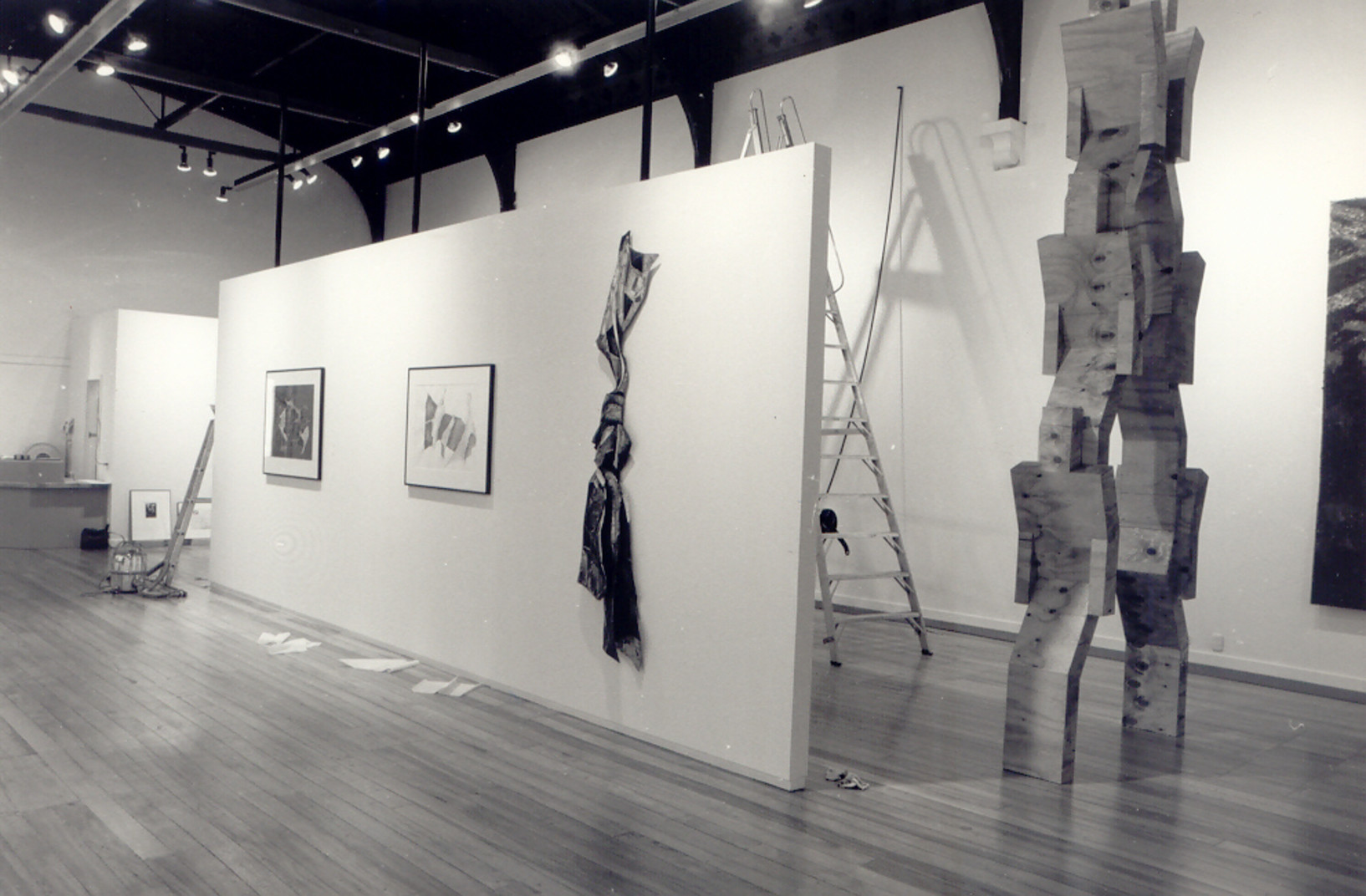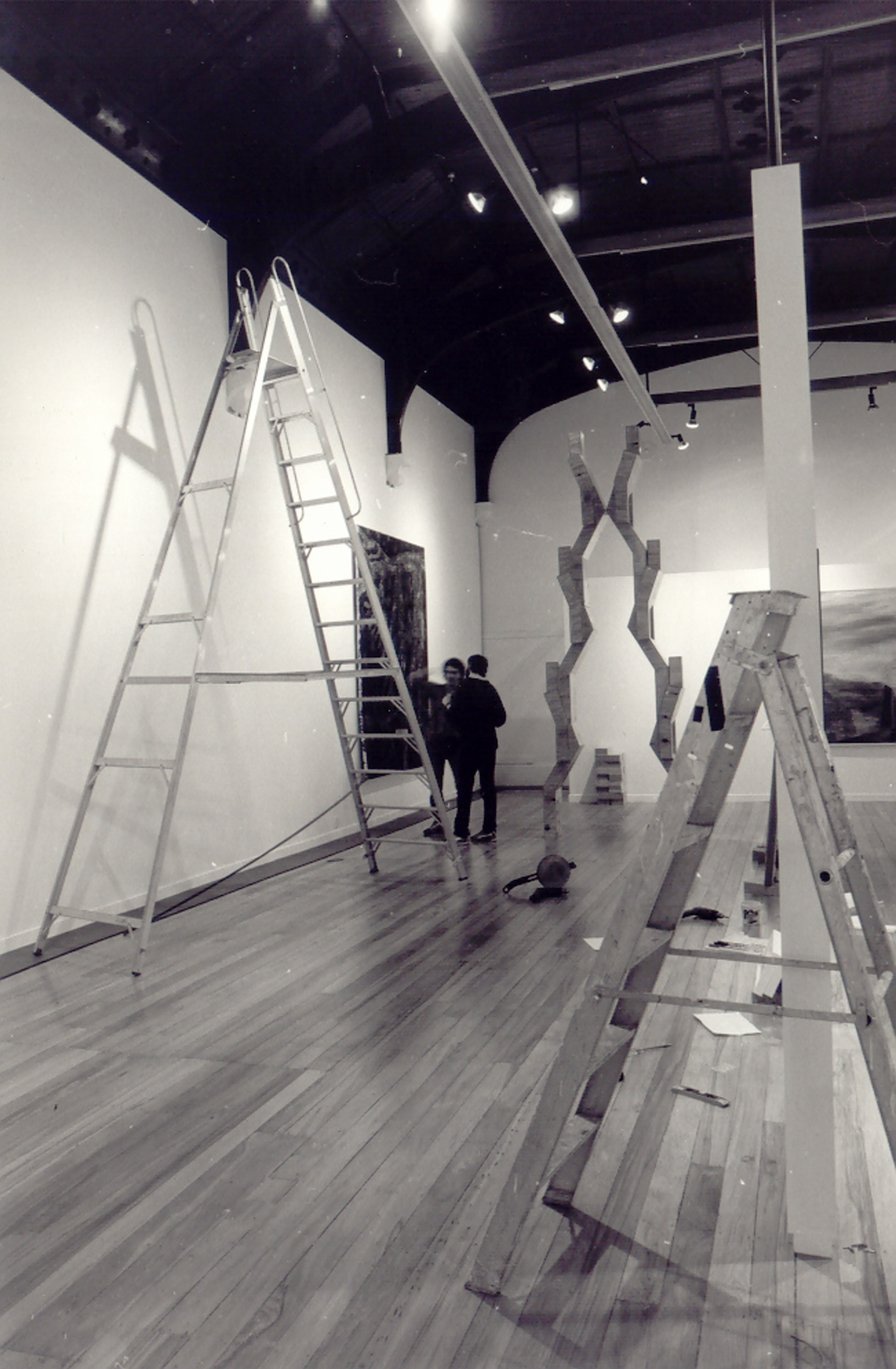 This exhibition is now closed
Here and Now, the first exhibition at the McDougall Art Annex, will bring together the work of 12 young artists based in Canterbury. These artists are: Joanna Braithwaite, Gary Collins, William Dunning, Neil Frazer, Jason Greig, Linda James, Grant Lingard, Philip Price, Richard Reddaway, Grant Takle, Bianca van Rangelrooy and Tracey Wilson.
The Annex located at the former Arts Centre Gallery was renovated to enable the gallery to present a more extensive programme of exhibitions, performances and installations by younger Canterbury artists.
While the majority of the artists represented in this exhibition graduated from the Canterbury School of Fine Arts with a background in painting, viewers to Here and Now can expect to see a veritable feast of style and media. Works in the exhibition range from paintings on a monumental scale, to mixed media and multimedia works, and sculpture.
As its name suggests, this exhibition proclaims the vitality and scope of the younger emerging artists active in Canterbury today, and will highlight their place in the New Zealand contemporary art scene. Canterbury has a long history of producing major New Zealand artists. Several North island galleries have indicated strong interest in Here and Now and plan to send representatives to view the exhibition.
Date:


9 October – 20 November 1988

Exhibition number:
412