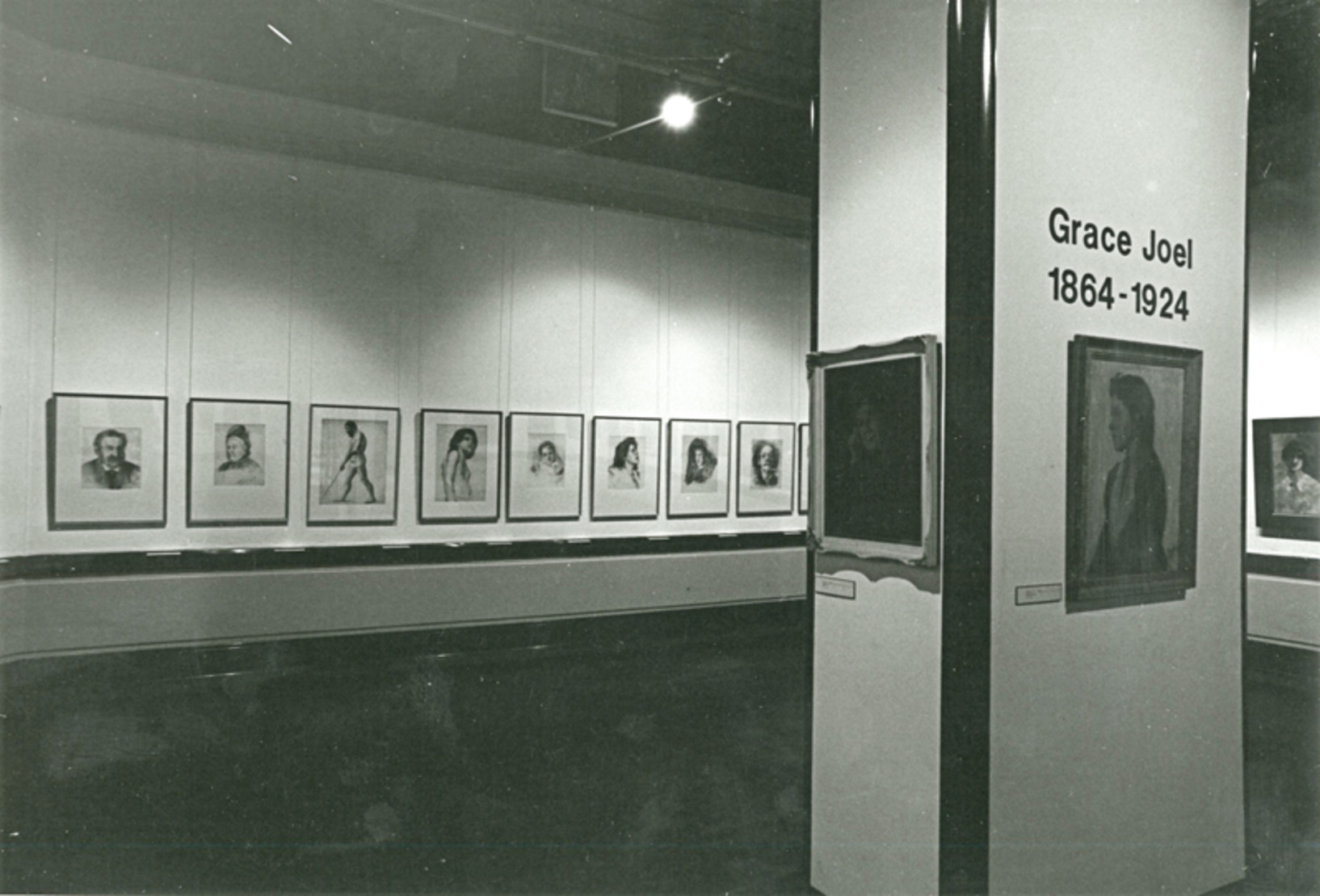 This exhibition is now closed
This touring exhibition has been prepared by the Dunedin Public Art Gallery. In the selection of works the artist's ability as a portraitist and figurative painter is revealed. The earliest work on show was painted in 1884 when Grace Joel was 19 and the latest dates from 1920 just 4 years before her death. Most works were either painted and drawn beyond these shores. Like her more famous Dunedin contemporary Frances Hodgkins, Grace Joel became an expatriate artist living almost 30 years of her relatively short life out of New Zealand.
Grace Joel began her training as an artist under Girolami Nerli when she was already a working member of the Otago Society of Arts and an exhibiting member with other Societies including the Canterbury Society of arts where her work drew some attention and gained her favourable reviews.
During the early years of the 1890s she moved to Melbourne to continue studies at the National Art Gallery School of Victoria and in 1893 she was awarded first prize for a painting from the nude. On her return to Dunedin in 1985 she opened a studio and commenced teaching. It was also during the same year that she became a founder member of the Easel Club, Dunedin's equivalent to Christchurch's breakaway Palette Club. It would be fair to say that during the mid-nineties her avant-garde approach not only to her subjects but also her methods of painting did little to promote her as a popular painter.
As with so many of her contemporaries in the 1890s Grace Joel finally felt it necessary to travel further afield to find progressive instruction and a more conducive artistic climate. In 1898 she left Dunedin for Paris where she studied for a time at the famed Academie Julian before moving to London where she was to settle permanently following a brief return to New Zealand in 1906. It was during her time in London that she began to gain some measure of recognition as a portrait painter.
From 1901 - 1923 she exhibited most successfully at the Royal Academy, Scottish Academy and the Salon in Paris.
One can realise from viewing the present exhibition the reason for her success. The exhibition comprises in total 49 works including 30 oils, 4 watercolours and 15 drawings loaned from both private and public collections. Local visitors will recognise 'Girl with Poppies' (illustrated) as part of the McDougall Collection, a work of exceeding charm first exhibited by the artist in 1896 at the Otago Society of Arts annual Exhibition.
('Grace Joel: Paintings and Drawings', Bulletin, No.14, March/April 1981, p.4)
Date:


15 February – 15 March 1981

Exhibition number:
256
Collection works in this exhibition
1 item