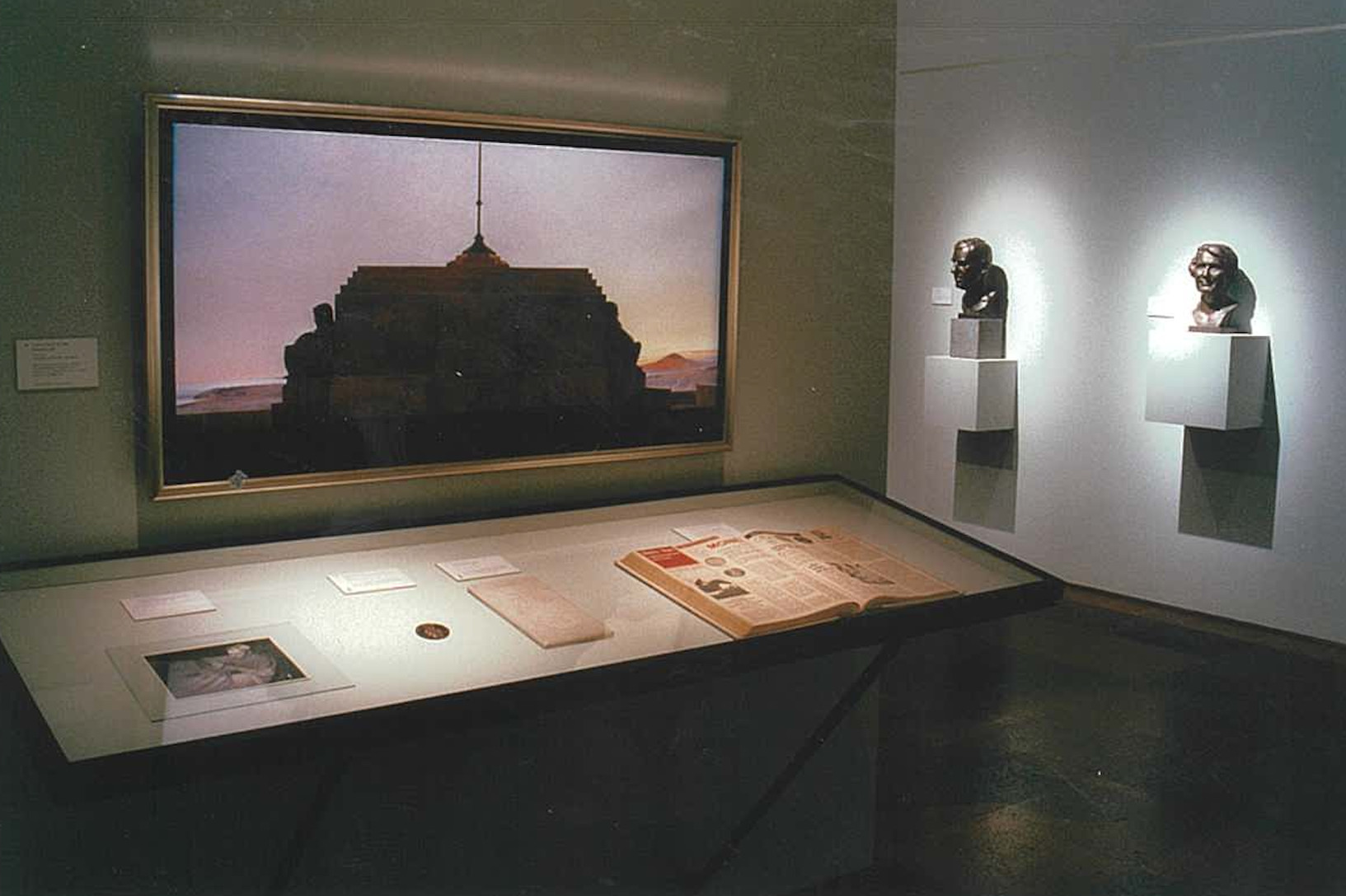 This exhibition is now closed
An exhibition of the work of Francis Aubery Shurrock (1887–1977), the most significant figure in New Zealand sculpture in the first half of the twentieth century.
Francis Shurrock was a remarkable man who had a remarkable career as a sculptor and educator. When he was a student at the Royal College of Art in London, Shurrock looked like being one of the leading British sculptors of his generation and his work was admired by the legendary Auguste Rodin. After experiencing a traumatic World War One, Shurrock emigrated to New Zealand and for 25 years (1924–49) he was an inspiring and challenging presence at the Canterbury College School of Art, forerunner of today's School of Fine Arts at the University of Canterbury. 'We learned how to think from "Shurry",' enthused the late Bill Sutton, who was one of his students. Others included Rita Angus, Tosswill Woollaston and the sculptors Molly Macalister, Alison Duff and Jim Allen (who all feature in this exhibition). In short, Shurrock shaped modern New Zealand sculpture.
Shurrock as an artist is less familiar but, as this comprehensive exhibition shows, there is an intelligence and beauty in his work. It moves from late Victorian influenced symbolism to stylish, streamlined Art Deco.
Whatever its style, it is always carefully conceived and finely fashioned. Equally confident in marble or bronze, Shurrock also excelled as a printmaker. Among his greatest works are portrait sculptures of his well-known contemporaries, such as James Shelley, Archibald Nicoll and Rewi Alley, all of which are on view. What should emerge from this exhibition is not only a strong sense of Shurrock's personality but overdue recognition of an important figure in New Zealand art. It is accompanied by a well-illustrated biography of Shurrock which aims to tell his life story and examine his art historical context in an accessible way.
In 1932, Shurrock published an article entitled McDougall Art Gallery, Christchurch in Art in New Zealand, which welcomed, described and illustrated the 'new gallery' as it then was. Now, in 2000–1, Shurrock's work is among the very last to be exhibited in the McDougall before its closure and replacement by the new art gallery. Shurrock valued tradition but also championed progress: he would warmly welcome the new Christchurch Art Gallery!
Mark Stocker
Guest Curator
This exhibition was held at the Robert McDougall Art Gallery in the Botanic Gardens.
Date:


6 October 2000 – 28 January 2001

Exhibition number:
688
Collection works in this exhibition
6 items