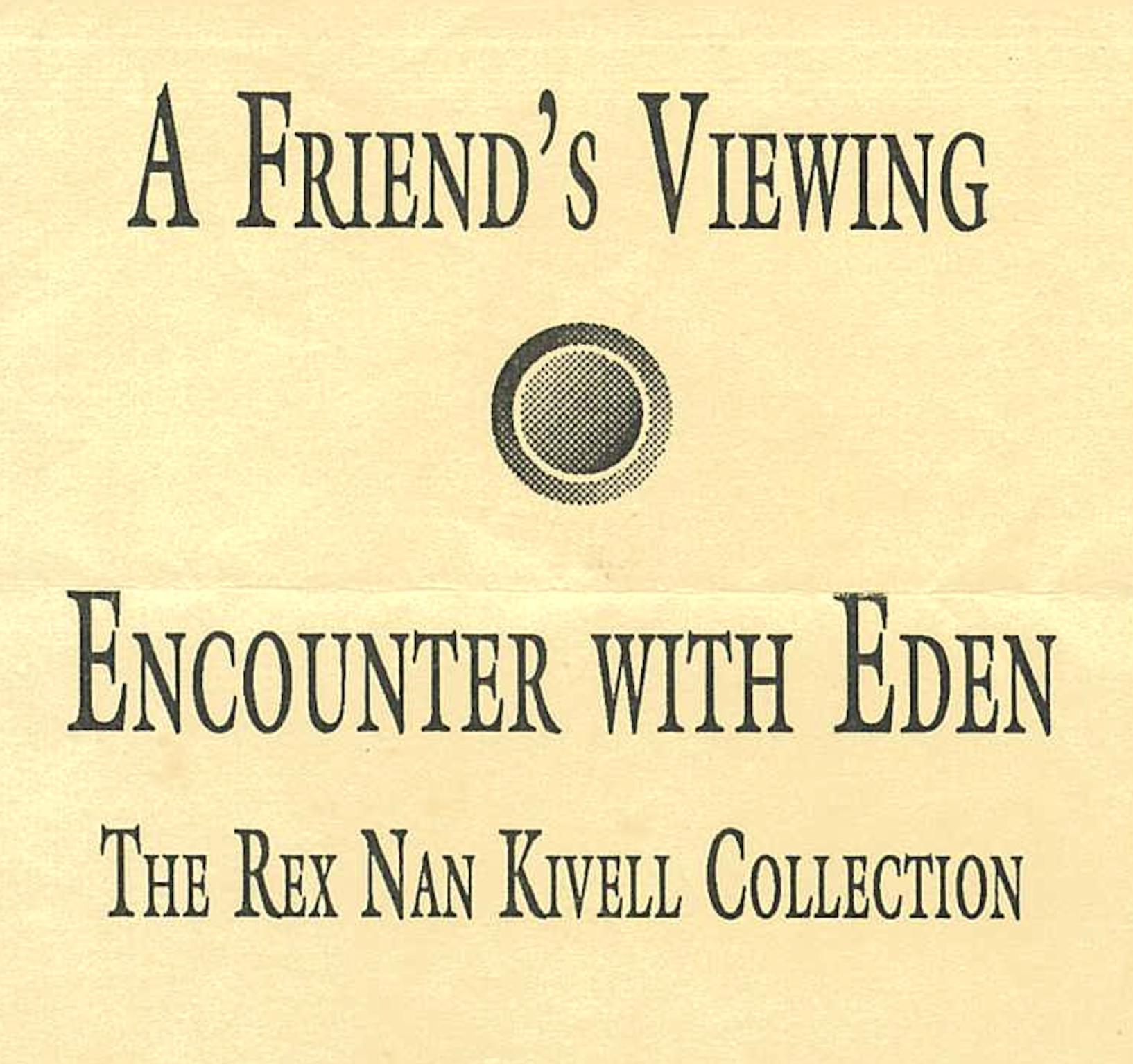 This exhibition is now closed
Encounter with Eden: New Zealand 1770-1870 is an exhibition of 74 oil paintings and watercolours showing New Zealand in its first century after European contact. The earliest works are by William Hodges, one of Captain Cook's artists, and the latest is a watercolour of the sailing ship Otago which brought immigrants to the South Island between 1869 and 1889.
Other work in the exhibition includes landscapes and portraits by well-known colonial artists such as Heaphy, Gully and Barraud. Encounter with Eden explores the first colonial artists' vision of New Zealand and their records of the development of Pakeha and Maori society during the 19th century.
The works in the exhibition were selected from the Rex Nan Kivell Collection in the National Library of Australia.
Rex Nan Kivell was born in Christchurch in 1898, but lived most of his life out of New Zealand. He became a very successful art dealer in the 1920s running the influential Redfern Gallery in London. New Zealanders hoped that this large personal collection of colonial paintings would find its final home here, but Nan Kivell decided to sell it to Australia in 1959, for the very reasonable sum of 70,000 pounds. The collection was added to after this date until Nan Kivell's death in 1977. He was awarded the CMG in 1966, and a knighthood in 'services to the arts' in 1976.
Some of the collection toured New Zealand in the 1950s but it is little known to most New Zealanders. Encounter with Eden will tour to Dunedin, Christchurch, Hamilton and Auckland during 1991 and has been organised by the National Library Gallery.
('Encounter with Eden', Bulletin, No.74, June/July 1991, p.1)
Date:


4 July – 22 August 1991

Exhibition number:
482